•Will The Combative Gen David Sejusa Remain Silent During His Much-Desired Retirement?
Last week, over 264 senior officers and 36 UPDF Generals were retired from active service, marking an end to the generation that has been in the war trenches for the last forty-one years! This retirement phase is significant in the sense that it has comprised of officers mostly connected to the bush war era. It therefore marks an end of the Luwero generation in the command structure of the army.
The Gist of the matter:

They say that war is a continuation of politics by other means. This therefore means that people who join the army are more politically motivated than anything else. They have values they fight and die for and cannot be simply regarded as mere foot soldiers. This implies that even in retirement, these officers will continue to champion the causes they have believed in for vey many years. In brief, we are telling you, we have not heard the last of these retired Generals because they are very political animals. A close scrutiny of the character and personality of these officers shows that they might transit into a huge political force.
Gen Elly Tumwine:
Among the retiring officers was the late Gen Elly Tumwine who died just a few days to the retirement date, and was posthumously retired from the army with all the requisite benefits. Tumwine was one of the most active, vibrant and enthusiastic officers of the bush-war group. His death therefore dealt a huge blow to the retired group owing to the fact that he was one of the few who could speak his mind about affairs of the state. When he was sacked as security minister, the late Gen Tumwine stunned the nation when he advised his boss Gen Museveni to prepare for a peaceful transition of power from the bush war generation to the new dispensation. This, to avoid erasing the legacy of the struggle.
In his last speech to the nation, Gen Tumwine, who was visibly struggling with his health, advised the President to discard the lone-ranger (ningamba nyenka) autocratic leadership style to avoid the repercussions that follow leaders who don't listen to useful advice. It's therefore interesting to speculate what speech he would give on his retirement day. But there is a likelihood that he was going to re-echo his views about the need for President Museveni to peacefully step down from power, to sustain the gains of the revolution. But now that he is dead, let's have a look at those who are still alive. Sleep in power General.
Gen. David Sejusa:
out of the group that retired, there is another cantankerous Gen David Sejusa aka Tinyefuza, who has been quiet for some years now. Gen David Sejusa has been missing in action since he came back from exile some six to seven years ago. He is a man who holds a degree in law and holds very serious political views. He is actually one of the very first UPDF offices to seek for retirement 24 years ago, which was aborted through a court process.
It's also safe to suggest that Gen Sejusa is one of the demagogues that can ably fit in the office of the presidency. He has had his fair share of controversies including the infamous raid on the High Court, where a paramilitary outfit under his command managed to re-arrest prisoners that had been released by court, an act that justice Ogoola termed as the rape of the temple of justice. He however managed to justify the court raid by insisting that he couldn't take that action without the authority of the Commander in Chief. During a radio talk show, Gen Sejusa revealed that Gen Museveni was so stingy that he cannot allow any officer to move ten soldiers without his authority.
He therefore insisted that he couldn't be held responsible for what went on at the High Court. When the much sticky issue of the Muhoozi project started gaining momentum, Sejusa raised dust when he wrote a dossier to the Director of Intelligence Brig Ronnie Barya, instructing him to investigate claims that some senior anti-Muhoozi project officers were being targeted for elimination. The hullaballoo of this dossier had the immediate consequence of forcing Gen Sejusa to flee into exile in London, where he issued all sorts of interviews to the international media.
In one of the interviews with the BBC, he accused the NRM government, in which he served as Coordinator of Intelligence Services, that it had actively participated in rigging elections. He asserted that this was witnessed when pre-ticked pro-NRM ballot boxes were recovered at Basiima House. He made this and many graver allegations which infuriated the Museveni government.
But in a twist of events, Gen Sejusa managed to return from exile amidst a rousing welcome by well-wishers from Entebbe airport. His return was interestingly instigated by President Museveni himself, who sent emissaries to persuade him to return home. The president had been told that the man who was spiting fire was actually struggling to cope with life in London.
There were reports that Tinyefuza was not going to last long because of the hostile weather, and high cost of living in London. He seemed to be in a failing health shape and had considerably lost weight. He suffered a lonely life in exile and was always seen buying produce in London super markets. He looked so frail that it was feared he could die any time. To avoid the embarrassment of losing his bush war comrade in very funny circumstances, President Museveni managed to forgive Sejusa for whatever allegations he had made against him and brought him back to Uganda.
But there are pertinent reasons why Gen Museveni unconditionally brought back Sejusa from exile. It is on record that Gen Museveni has got a lot of respect for Gen David Tinyefuza, which exemplifies why he was on the High Command right from the bush, throughout to the time they fell-out with each other. Gen Museveni actually has got a lot of respect for all the highly educated fighters who joined him in the bush in the 80s. They include Intellectuals like David Tinyefuza, Jim Muhwezi, Henry Tumukunde, Kiiza Besigye, Mugisha Muntu, and Paul Kagame. So much to the extent that overrides the current political differences.
Even if they disagree on the present issues, they remain very close due to the emotional connection they had during the bush war. Museveni seems to recognize the practical sacrifices they made at that critical moment. In 1981 Tinyefuza had joined the Uganda Police and was posted at Jinja Road Police Station. At that time, the UPC functionaries were targeting police officers from western Uganda for elimination. Tinyefuza and Jim Muhwezi were arrested and detained but they managed to escape and joined Museveni in the bush.
And it was during the bush war that Tinyefuza excelled as a super commander of the western axis which had been captured by the NRA in 1985. President Museveni himself wrote in his book;Sowing the Mustard Seed, that by the time the Tito Okellos overthrew President Obote on 27th July 1985, he was in Sweden. That when he came back via Mutukula at the Tanzania border, he found that his NRA had liberated areas of Masaka and most parts of western Uganda. After landing and inspecting his troops on the Katonga frontline, he drove to western Uganda where Tinyefuza was firmly in charge of the western axis that comprised of Fort portal, Masindi and other nearby areas.
Being in charge of the whole western axis shows that Tinyefuza was powerful enough to assume command of that sector and probably declare it his own, separate from the mainstream NRA. But he was loyal enough to handover to Museveni when he returned from exile. Therefore, Museveni remains grateful for what Tinyefuza did during that sensitive period. By bringing him back from exile when he had made treasonous statements, Museveni was paying back to Tinyefuza.
It remains to be seen what Gen Sejusa will do during his retirement, given his brain power and oratory skills. The reader ought to recall that President Museveni has been clinging on most of the high caliber generals and stopping them from retiring out of fear that they can form a political force. This was borne out of the high number of bush war senior officers who were joining politics. In conclusion, during the previous elections, four retired senior NRM cadres that include Gen Benon Biraro, Hon Amama Mbabazi, Gen Henry Tumukunde and Rtd Col Kiiza Besigye have all contested against Museveni.
This tendency by the retired officers to resort to politics at a time when the NRM has lost sizeable mandate from the population should strike fear in the appointing authority.
And the most frightening aspect of their retirement is that almost all of them have not bothered to contest on the NRM ticket. The immediate implication of this is that each time Gen Museveni retire officers, he indirectly recruits for the political opposition. The fundamental question remains; who among those officers will join elective politics? Will the combative Gen David Sejusa remain silent during his much-descried retirement?
Author Profile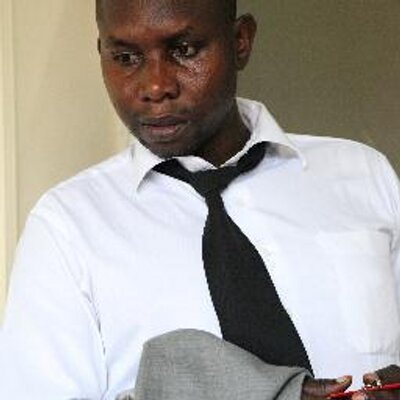 Fred Daka Kamwada is a seasoned journalist, blogger and political analyst for over a decade in Uganda