The first Deputy Prime Minister and Minister for East African Affairs, Rt. Hon. Rebecca Alitwala Kadaga has sworn that the forthcoming Nyege-Nyege Festival will remain on the Busoga Kingdom activities calendar in the foreseeable future and that no one will ever stop it. At least not until she stops to breath, The Investigatorreports.
The former Speaker of Parliament who was speaking at the 8th Coronation celebrations of the Kyabazinga of Busoga, HRH William Wilberforce Gabula Nadiope IV at Bugembe, wondered why some people in Government and other powerful offices want Nyege-Nyege put off, yet it's the only activity that attracts thousands of tourists to the region annually. "There are several other festivals like the Rolex, Blankets and Wine, Green among others that take place in Buganda and no one is bothered. Why target Nyege-Nyege in Busoga?" A curious Kadaga marveled.
The visibly irritated and angered Kadaga went on to add that it is only through Nyege-Nyege, that now most of their hotels (she owns Century Hotel) are fully booked. "As long as I am still in this government, no one should fool you that they will stop any tourism activity, our chapatti makers should get ready for business. Where else would one mint a million shillings to rent out land in Itanda that was going for 50k after a season of sugar can planting? It's time for us to make money.'' Kadaga added.

This development comes days after the Speaker of Parliament Rt. Hon. Annett Anita Among Magogo (AAAM), had attempted to ban the event. However, the executive arm of the government through Prime Minister Robinah Nabbanja later decreed that the festival would go on as planned starting from Thursday, September 15 to Sunday, September 18. In what seemed like hitting back at Among, Kadaga thanked those with negative energies towards Nyege-Nyege, saying they instead helped marketing it. Kadaga, is expected to lead a strong delegation from Busoga to tour activities at the festival.
Author Profile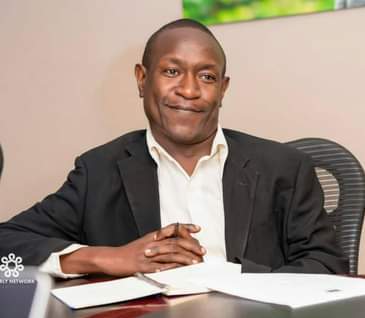 Mr. Jacko David Waluluka is another unique entertainment and general investigative news writer, a field he has diligently covered for over fifteen years. He's also the Chief Administrator at The Investigator. He can easily be reached via [email protected]