Police has confirmed that the incarcerated self-styled Jack the ripper, Charles Sande Olimi aka Sipapa, has been linked to over 12 spates of robberies in Kampala alone. While addressing the press at the police headquarters in Naguru, Police spokesman Fred Enanga, asserted that police took fingerprints and other DNA samples from Sipapa, that was later subjected to their database of wanted criminals.
Sipapa and wife Shamilah Nakiyimba, appeared before the Chief Magistrates Court in Makindye on Friday last week, presided over by grade one magistrate Lorna Tukundane, on charges related to aggravated robbery contrary to section 285and 286 of the Penal Code Act read. Sipapa was charged of aggravated robbery of USD429,000 (over shs1.6 billion), four iPhones, apple laptops, a dell laptop, gold and a 65-inch Samsung Television set belonging to Jacob Arok a South Sudan national. He had prior claimed that he had produced himself in the company of his lawyers to the Director of Crime Intelligence Brig Christopher Ddamulira.
CID-Police new findings:

"We are now linking him to 12 other scenes of crime of burglary and theft. Our Criminal Investigations Directorate (CID) and the Forensics Directorate have established 12 other cases linked to Sipapa. When his fingerprints and DNA samples were run in our database, scientific evidence linked him to the crime scenes," Enanga said. The fingerprints link Sipapa to criminal incidents that occurred in Bugolobi, Ntinda, Kira, Kabalagala, Kibuli, Jinja road, Kiwatule and Kyanja Jomayi, dating as back as 2014. "The evidence shows he was the perpetrator or one of the perpetrators at all the scenes of burglary and theft.''
If Sipapa, who is being represented by Counsel Robert Rutaro, goes to trial and is convicted under section 261 of The Penal Code Act, he is bound to face ten years' jail sentence of imprisonment, whereas that for the offence of Threatening violence C/S 81 of The Penal Code Act puts it at four years' imprisonment. Meanwhile, Presidential Advisor on Military affairs and Uganda's most decorated female soldier, Gen. Proscovia Nalweyiso, over the weekend revealed that she had put Sipapa, under her radar and that her team had zeroed in on his theft missions.
"This is why I ordered that the UPDF guards that had been assigned to beef Sipapa's security be withdrawn" said Nalweyiso. Sipapa, had in his hey days, managed through his connection and claim that he was a gold dealer, that he shrewdly managed to access statehouse and also briefly meet President Yoweri Museveni. He would later use photos he took with the president to dupe whoever cared that he was close to the fountain of power and that he was untouchable. However, how time tells, for it has now come to unmask Sipapa, as a celebrated 'Robber' and not at all close to the center of power. Sipapa, will reappear next in court on 19th September 2022 for mention of his case.
Author Profile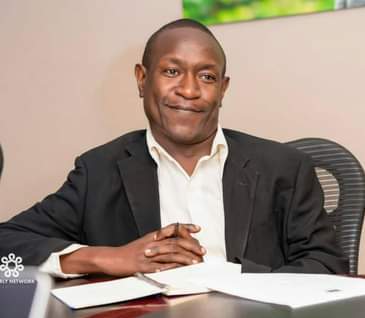 Mr. Jacko David Waluluka is another unique entertainment and general investigative news writer, a field he has diligently covered for over fifteen years. He's also the Chief Administrator at The Investigator. He can easily be reached via [email protected]