Once upon a Kampala Night Life, it was in vogue for one to have a 'plot' to hit one of the handful famous discotheques to start off the weekend. It was in vogue for one to possess the famous invites or be on the guest list of the swankiest rendezvous like Club Silk, Angenior now Guvnor, Pulsations, Vibrations, Viper Room, T1 Club, Rouge, 9 Degrees, Amnesia etcetera.
Charles Lubega aka Charlie, Elvis Ssekyanzi, Herman TK, Dr. Innocent Nahabwe, Abwohe Spear aka Edwin Lance, the proprietors of these spots were assured of walking to the bank with money like manna every Monday. Just knowing the marketing contacts that were responsible for dishing out the converted invites, was a privilege of sorts. Many of them indeed sired children with the sexiest female 'night' angels, courtesy of the 'invite' connection.
The proprietors with their marketing teams then went into over drive and created irresistible theme nights that attracted droves of revelers. Does the Campus night, Dance in the dark, Ladies Night, Doctors and Nurses, Fashion Night, Unplugged, Freaky Friday, or Saturday Night Fever still ring a dancing mood? Billions of shillings were made by these discotheques under the nose of URA and KCCA, without bother since they had no idea that these rendezvous were a source of collecting revenue at the time.

In the same vein, the proprietors invested millions of dollars in purchase of the latest sound and lighting equipment, décor and lounge effects like Sofas and tables. Some even went an extra mile and imported complete bars plus Air conditioning systems. Kampala night life was at its prime and apex. However, little did these night spot gurus know that the 'gods' were thinking otherwise.
The emergency of bars like Steak out, Ground Zero, Bugolobi Leisure Center, Bamboo Nest, Kamokya Center, Cayenne, Bermuda in Wandegeya, Kyoto, Effendy's, Barbeque Lounge etc, playing club music and, with complete weekly theme nights and free entry, eventually led to the dwindling numbers of revelers at Discotheques. Who in their right mind could still foot 15k or 30k entrance at a club yet they would use the same to purchase a bucket of their favorite drinks complete with bites?
Nothing would eventually, seal or having prepared Club/Discotheques owners for the horror they were to face, like Covid 19. During the lockdown, many people realized that one would still have as much fun and still get drunk at their neighborhood 'Kafunda' or host their own house parties. The multitude of televisions and FM radio stations with wholesome entertainment also played a role with the return to near normalcy, the entertainment industry.
Whereas some sections events 'Ebivvulu', Music launches and concerts have continued to thrive, the discotheque industry is on its knees glaringly looking at its death. Some of the aforementioned clubs closed before Covid or shortly after. The ugly truth that is the reality, is, that none of them is looking at an impressive balance sheet after clearing overheads.
Those with such, like paying rent, are in Red while the so-called established ones have now tactfully decided to rent out their bar and restaurant sections to make ends meet. This is however a short-lived strategy to survive as many of the investors are fast discovering that it is bad business. This glaring truth sadly tells a tale of the beginning of the final story of Discotheque life in Kampala and Uganda as a whole.
Author Profile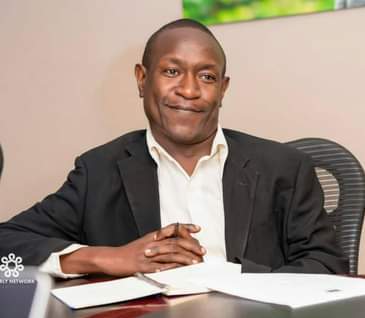 Mr. Jacko David Waluluka is another unique entertainment and general investigative news writer, a field he has diligently covered for over fifteen years. He's also the Chief Administrator at The Investigator. He can easily be reached via [email protected]