Chairman Norbert Mao interestingly Considers President Museveni to Be Stupid Enough To transition Himself out of Power!
Embattled DP Party President and recently appointed minister of Justice and Constitutional Affairs, the Hon Chairman Norbert Mao claims that he defected to the NRM camp after writing a cooperation agreement to propagate the much-needed peaceful transition from the current NRM leadership to another. The DP leader recently made a pact with the ruling Party in which he scooped the ministerial position after making some political concessions.
But it must be noted that some of the concessions he claims to have agreed with the ruling NRM Party appear good on paper but very comical when it comes to their application. The DP Party President insists that one of the reasons that compelled him to make a political pact with the NRM party was to oversee the political transition from President Museveni's leadership to another. When subjected to serious scrutiny, it appears that Chairman Mao envisages a scenario where President Museveni will hand over power to him or another political force in the foreseeable future, which he categorically claims to be 2031.
But is President Museveni so stupid that he can create a direct arrangement that pulls him out of power? As the transition idea was yet to sink in, news filtered through that some senior citizens from Mitooma had endorsed President Museveni as the sole candidate for the 2026 elections! This Mitooma pronouncement had the immediate effect of throwing Norbert Mao's transition claims into the political dustbin. This implies that as of now, the transition from the Museveni leadership has been postponed up to 2031 and beyond!

By that time, Chairman Mao will either be 63 years old, while President Museveni will be 86 years old. Perhaps at that time, political events will swing in a transition direction that has got less of Museveni in the picture but it's foolhardy to rule him out of the Uganda's political equation even at that advanced age. Why? Look here; many people forget that President Museveni's father, Amos Kaguta died when he was over 94 years old!
This obviously means that the Kaguta family genes have got the potential for a very good life expectancy. Remember Amos Kaguta lasted those 90 years without the privilege or trappings of power. What do you expect of a Kaguta who is enjoying direct privileges of power? Today, President Museveni is 78 years old and will therefore be 88 years old by 2030. When put graphically, this means that by 2031, President Museveni will still be much younger than Pele who is still alive at 82 years old and much younger than President Paul Biya who is 89 years and still firmly in charge of Cameroon!
Biologically speaking, and with some good discipline, Museveni can live up to 2040 when he will be 95 years and therefore at the same age as the late Queen Elizabeth, who passed on last month at age 96. This means that between now and 2036, Gen. Museveni will still be in good physical condition and probably still in power. By that time, Chairman Mao will be around 78 years of age! Now, unless Mao has another transition route he intends to use, it's hard to see his dream come true with mere hope. Mao's transition projection is also faced with another obstacle in the name of the Muhoozi project.
If President Museveni happens to exit politics, the MK Project is the only viable option on the table for the NRM today. How will Mao maneuver this MK Project? The only option available for Chairman Mao is to continue with the power sharing arrangement with President Museveni and then hope to continue doing so with Gen. Muhoozi in some senior capacity. Because fairly speaking, Museveni has the capacity to sustain himself around for another twenty years. At that time Gen. Muhoozi will be around 68 years and relatively at a mature age to takeover power without any hustles.
Where does Chairman Mao fit in this whole political equation? With all factors held constant, it's hard to envisage a situation where President Museveni wakes up one day and transitions himself out of power. Norbert Mao is simply trying to fool Ugandans that he can champion the regime change narrative on a government where he serves as a minister. In other words, he has failed to adapt to the new realties.
He wants to continue professing opposition narratives when he is actually deep in government. He needs to wake up and smell the coffee. Someone should remind him that he is already in power and should endeavor to enjoy it as it comes. Mao needs to forget the crap about transition. Mao also has the problem of thinking that a transition can only be a reality when he becomes President. The truth is that he has already transitioned into power. Otherwise, he sounds like a clown whenever he talks about the possibility that President Museveni will simply transition himself out of power.
Author Profile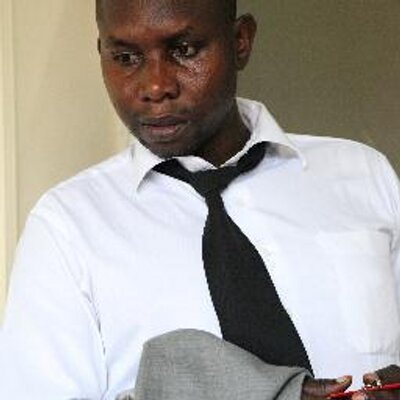 Fred Daka Kamwada is a seasoned journalist, blogger and political analyst for over a decade in Uganda