In 1977, or somewhere about that time, a group of Kigezi citizens travelled all the 200 miles to meet President Idi Amin at his Command Post in Kampala. This was in a bid to convince him to declare himself the life President of Uganda! The Kigezi delegation convinced Amin that he was popular enough to rule the country for the rest his life. This, they said, because he was as popular as Col. Muamar Ghaddafi, Abdel Nasser of Egypt, Fidel Castro of Cuba and many others. And therefore, deserved ruling without any restraint.
The man, who later came to be regarded as a buffoon by some elements in the western world, enjoyed being lavished with praises and he quickly adopted every title he was bestowed upon, and therefore, had his avalanche of titles to read as President for Life, Field Marshal Al Hajj Doctor Idi Amin Dada, VC, DSO, MC, Lord of all the Beasts of the Earth and, Fishes of the Sea. It is actually rumored that amongst the Kigezi delegation, there was a young law graduate called John Patrick Amama Mbabazi, who was there to take care of the legal aspects of that Kigezi proclamation.
There is another rumor which also suggests that this Kigezi group advised President Amin to take up the idea of forming a political party which would have the effect of killing off former President Apollo Milton Obote's UPC Party. Although Gen Amin was enthused by the idea which he likened to his friend Col Muamar Ghaddafi's Jamahiriya Political Movement in Libya, he was somehow frightened of the real idea of engaging in the vote-seeking campaigns in some parts of the country that hated him.

Initially, in the aftermath of the 1971 coup, Amin had promised an immediate return to civilian rule which was the first time he was confronted with the idea of forming a political party. Prof. Mahmood Mamdani wrote in his book, `Politics of Class Formation in Uganda`, that on February 21, the Uganda Army promoted Maj. Gen. Idi Amin to the rank of General, skipping that of Lieutenant General.
"The army also 'suggested' that he should be the new President of the second Republic. Amin said he would consult his Cabinet. When he did, the Cabinet unanimously accepted the 'suggestion'. It was agreed that Idi Amin Dada would be President for at least five years as the country prepared for general elections." But this meant that Amin had to form a political party which he had not thought of at that time. He was particularly aware of the Obote's UPC political power base which was spread across the country.
Although he was known to be one of the vicious dictators the world had ever seen, Amin used to silently consult and seek for advice from his pseudo intellectuals on some sensitive matters. One of his secret advisors was called Lt Col Obiter Gama, who was the only military officer to be named in Amin's first cabinet, and Brig Barnabas Killi, whom he considered as an expert on matters of policy, having acquired some extra education from overseas.
Another one was Wanume Kibedi, who was also his brother-in-law and had appointed him as minister of foreign affairs before he defected into exile. Amin also enjoyed consulting Maj Gen Francis Nyangweso on matters of sports development in the country. Gen. Nyangweso was the man who enabled Amin's regime to achieve so much in the sports sector that saw John Akii Bua win the first Ugandan Olympic gold in 1972, in Munich Germany.
Also, the Uganda football team reached the AFCON finals in Accra, Ghana in 1978, and Ugandan boxers exceled at the global stage. Since they had both been boxers and soldiers in the Ugandan army, Amin loved Brig Nyangweso so much that he never subjected him to any threat like he did with others, who had to flee to exile like. These include Gen Moses Ali who was appointed minister of finance but had to flee for his life shortly after. Interestingly, Gen Amin never had many advisors on matters of political nature because he reportedly loathed politics and considered himself more of a military man without any political tendencies in him.
But he trusted Maj Barnabas Killi to know something about this life presidency issue because he was the same man who had tipped him about that fantastic idea, of expelling Indians out of Uganda in 1972 which he promptly did by unleashing a ninety-day notice for all Indians to leave the country. After some slight consultations about the repercussions of adopting the title of life presidency, Maj Killi reasoned that he (Amin) could still be life president without seeking for the mandate of the Ugandans in a political party.
That was the time when there was no single political force within the country that was openly opposed to Amin's rule. Although former President Obote was abundantly active in exile, he never posed a threat to the Amin regime since his rebel networks never held a single inch of Ugandan territory. By 1974, the man considered to be a clown by many, was now in absolute control of the entire country in the same way President Obote had been in 1969, when he declared a single party state after dismantling the entire DP leadership and conscripted them into his government.
There are chances that Amin could had made a good politician if he had ventured into elective politics. Why? Because Amin had been a known member of the UPC in the 60s and he seemed to know something about politics and its maneuvers. He was also very good at populist undertakings that could make a very good politician. He had the natural charisma to move crowds, traits that can be very powerful incentives for a politician. He was also blessed with a very good-looking body frame that was not easy to find in any part of the world. This could also be translated into an attractive political brand.
Its undeniable that his political posters would have looked very attractive for the voters. His economic war polices that saw the expulsion of the Indians in 1972 had endeared him to Ugandans. So much so, that he would have simply swept votes in most parts of the country if he had ventured into elective politics. But since he was intellectually short on personal wisdom and acquired no formal education, he couldn't take advantage of those good traits he possessed, to push for what would have become one of the most powerful political brands in the country.
His political weight of the 70s can be measured basing on the fact that even today, Amin still remains the most popular Ugandans ever to grace this earth. His photos grace the internet search engines as if they were taken yesterday. In fact, although he was pushed out of power 43 years ago in 1979, and died nineteen years ago in 2003, he still commands a popular presence in the political discussions about Uganda anywhere in the world, to-date. The reason we have ventured into this discussion is the political phenomenon taking place in the country that continues to extend President Museveni`s rule into perpetuity. The Ugandan political events are moving in reverse gear as most of what was done way back in the sixties and seventies, are being repeated today by the very people who should know better.
For instance, the Kigezi proclamation which we have just analyzed above was what we saw last week at Kyambogo, when some members of the NRM called on President Museveni NOT to listen to anything related to a political transition. Tomorrow, we shall delve into those political developments where the Jajja Omalako group, are pushing for a repeat of history which Rtd Major. Amanya Mushega suggested that history doesn't necessarily repeat itself. But history only repeats itself when complete idiots repeat the mistakes which were committed in the past by complete fools.
Author Profile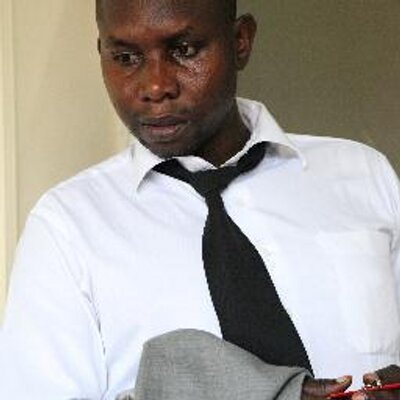 Fred Daka Kamwada is a seasoned journalist, blogger and political analyst for over a decade in Uganda