Veteran Ugandan playwright and actor, Paul Kato Lubwama, has canned the new Copyright Institute of Uganda orchestrated by singer and lawyer Silver Kyagulanyi, as an outfit that is aimed at further weakening the copyright law, The Investigator reports
This investigative website had quizzed on Thursday, about Mawokota North Member of Parliament, Hillary Kiyaga aka Hilderman's quest to amend the Copyright and Neighboring Rights (Amendment) Bill 2022. It proposes penalties and sanctions on infringement on copy-right works. A visibly unbothered Kato said thus; "This is not a Bonafide project by Hilderman but one that is being spear headed by Silver Kyagulanyi, who after graduating at law school, thinks that he is an authority on all matters to do with art."
Kato added; "It is a fact that it is Kyagulanyi who wants to legitimize his Copyright Institute of Uganda into the sole authority to manage all matters as regards the collection of loyalties on behalf of all artistes." Kyagulanyi is the Executive Director of the Copyright Institute of Uganda, and has recently been traversing media houses and artistes' workshops delivering insightful discussions about the need to amend The Copyright and Neighboring Rights Act of 2006.

When amended, the bill will streamline works that qualify for copyright protection including political speeches, interviews, and speeches delivered during judicial proceedings, thus attracting revenue from call back tunes and devices used in the reproduction of protected copyright works. Efforts to reach out to Kyagulanyi for his take about Kato`s allegations were futile as his known number was off until the time, we uploaded this piece.
Music Industry Destined for the Worst Without Directors
Also, former legislator for Rubaga South, Hon. Kato Lubwama aka Biiso, revealed that without Ugandan musicians embracing or hiring music directors, the fate of quality music production is fast dying in the local industry. Kato argues that 98% of the current crop of musicians are simply business 'investors and wannabes looking out for a wonder 'hit song' that will usher them into the business.
Kato, a singer in his own right, also added that once one realizes that star status which at most times is perishable due to the 'bubble gum' aspect, these artistes will make the best out of those fifty minutes of fame by appearing on as many concerts as possible to financially benefit from their half-baked songs. "At the moment, the only complete solo artiste who does his thing out of his niche and expertise in the real music sense is Mesarch Ssemakula," said Kato.
Kato went on to state that though Mesarch is a talented producer in his own right who, at least seeks advice from the few music directors we have locally. For starters, a music (al) director or director of music is the person responsible for the musical aspects of a performance, production, or organization. Kato concludes thus; "This is the sole reason why accidents involving artistes have become common and regular occurrences."
Author Profile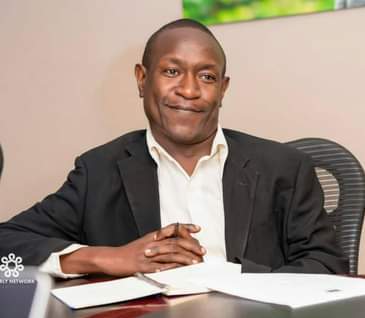 Mr. Jacko David Waluluka is another unique entertainment and general investigative news writer, a field he has diligently covered for over fifteen years. He's also the Chief Administrator at The Investigator. He can easily be reached via [email protected]