Fortunately, or unfortunately it will be very hard to secure a conviction due to the lacunas and ambiguity contained in this computer misuse act
The late Former Ugandan President Idi Amin Dada is known to have said that anyone was free to enjoy theirfreedom of speech,but he couldn't guarantee the freedom after the speech,of that person trying to exercise that freedom. In other words, Amin was trying to say that you were only free before you exercised that freedom – which in essence, would tantamount to no freedom at all.
Moving forward, last week President Museveni assented to the Computer Misuse Bill in its raw form,without any objections to the lacunas and shortcomings contained in it. The bill, which is now an Act of Parliament seeks to curtail or deter people who have made it a habit to misuse social media platforms by insulting, denigrating or abusing others. It however appears to be still raw to be effectively implemented in its form. Why?

Because most of what it intends to curtail or deter is already considered a criminal offence on the Ugandan Penal Code. According to the Penal Code, a person whose reputation has been harmed by another person can either file a civil suit or initiate a criminal proceeding against the offensive person. A person can file a civil suit under Section 19 of the Civil Procedure Code, 1908 which includes within it any civil wrong done to a person.
Accordingly, the Ugandan defamation laws deal exactly with the issues which were enacted in the Computer Misuse Act. For instance, Libel is a method of defamation expressed by print, writing, pictures, signs, effigies, or any communication embodied in physical form that is injurious to a person's reputation, exposes a person to public hatred, contempt or ridicule, or injures a person in theirbusiness or profession. The Penal Code therefore imposes a two-year jail term for the accused.
Now, its obvious that what the computer misuse act intends to deter, curb, or regulate is already catered for on the Penal Code. The only difference is that the `new` law tries to narrow itself on the computer and social media platforms as the medium for committing the crimes. The duplication of the Penal Code aside, we need to also look at other aspects of the law that make it shallow, badly scripted and malicious.
The Negative Spirit
One of the fundamental issues about this act is the spirit in which it was designed. It seeks to curtail the free use of social media platforms by Ugandans. Recent history shows that the NRM government has tried to block Ugandans from using social media platforms. This, by firstly instituting the social media tax which generated a lot of controversy around the country. The tax meant that anyone who wanted to access any media platforms had to first pay a tax.
One wondered how the Ugandan government arrived at the conclusion to tax media platforms which it had not created in the first place. After realizing the futility of the social media tax, they reversed their decision and scraped it. Secondly, you need to recall that During the 2021 general elections, the NRM government closed all social media platforms to the extent that even today, Facebook is still officially closed to Ugandans.
To date, Facebook can only be used via the Virtual Private Network (VPN) applications which are deemed to be illegal in the country. The same VPN was used to frustrate and circumvent the social media tax as users managed to access the social media platforms without paying any mentioned taxes. It is under such negative conditions that the computer misuse act was legislated and passed into law. The movers and promulgators of the act insist that there was too much abuse and insults channeled through the social media platforms.
The Lacunas
But the question is; is abuse or insults permissible anywhere in the world? It is certainly not normal for someone to abuse another. We all know that it's a criminal offence for someone to abuse, insult or portray someone in negative form because it constitutes a crime and its punishable by a two-year jail term. If we have such laws on our Penal Code, why then, do we waste time duplicating them with the enactment of the computer misuse law. Another area of contention that you need to know is that, it's hard for the prosecution to secure a conviction for this computer misuse act. Why?
It is because first of all, the law fails short in many areas. First, when you are designing a law, you need to state and define the offence and the penalty. Unfortunately, in this law, it doesn't clearly define the offence of computer misuse. It criminalizes posting of photos without the consent of an individual but doesn't explain how it constitutes a crime. This law is so shallow that it confines itself to the use of a computer use. But what if someone uses another gadget other than a computer? This means that if someone managed to post your photo without your consent like the law states, then it should only be a criminal offence if he used a computer.
The Fines and Penalties:
When it comes to the penalties, which were unleashed for the offenders, then you wonder what was on the minds of the promulgators of this law. This law states that the person who commits the offence will on conviction, suffer either a fine of Shs16 million, five years in jail or both. Do you need rocket science to deduce that the fines and penalties are too big to be enforced? Common sense dictates that smaller fines and penalties are easier to enforce than harsh ones. Why?
Because the judge will find no justification to sentence someone to five or seven years' imprisonment for an offense that is negligibly as slight as posting a photo without someone's consent. And it will require the prosecution to come up with evidence in regard to who took the photo and posted and clearly state how it violated your rights. Ok, you can easily capture the culprit who took the photo and managed to post it on the social media platforms, but can you easily explain how it violated your rights.
For, if someone posts your photo when you are drunk and a public nuisance, how do you challenge your right to behaving in a nuisance manner in courts of law? Because first of all, behaving in a nuisance manner is an offence in its own right. Therefore, capturing the photo of someone posturing in a nuisance manner can only serve as a whistle blowing attempt by a well-intentioned citizen who intends to put a stop on your nonsensical behavior.
With all factors held constant, this computer misuse act can easily be challenged in courts of law, or be left to perish on its own due to the lacunas that affect its applicability. It will suffer the same fate that led to the scraping of the homosexuality act which was also enacted into law, yet it was already catered for on the Ugandan Penal Code.
Author Profile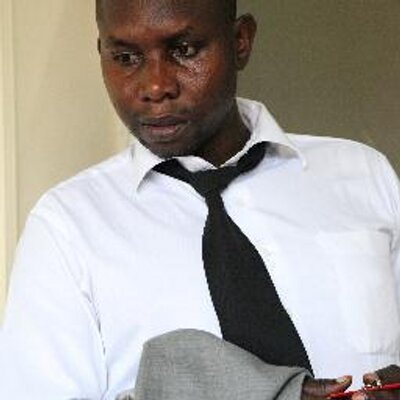 Fred Daka Kamwada is a seasoned journalist, blogger and political analyst for over a decade in Uganda