Senior Presidential Advisor on Kampala matters, Catherine Kusaasira has laughed off reports making the rumor mill that she will be losing a handful of her family property over a UGX80m loan. Kusaasira, who is not alien to issues concerning being indebted, told all and sundry at Calendar Rest House hotel in Makindye on Thursday that though the information is true, it has been blown out of proportion.
When cornered over the development, Kusaasira said that; "I do not know why the auctioneers went around and put all our family property in this debt equation. It is unfair." She added that some of the property that was advertised belongs to her husband Charles Sseruga and not her. Some of the properties she is set to lose include their matrimonial house located in Luwafu Makindye, Abbas Road.
Cranmer Associates, Government/Bank auctioneers and High Court Bailiffs, Debt & rent collections, property managers, real Estate developers/Agents and commission Agents, advertised Kusasira's house and gave her an ultimatum of 30 days to pay or lose the property. The Loan is said to have been acquired before the 2021 presidential elections. It should be noted that Kusaasira recently sold her state-of-the-art Land Cruiser ride that was gifted to her by President Yoweri Museveni, in order to pay up another loan that she procured from a shark. However, it should be noted that Kusaasira has on several occasions been able to pay loans and save her property.

Author Profile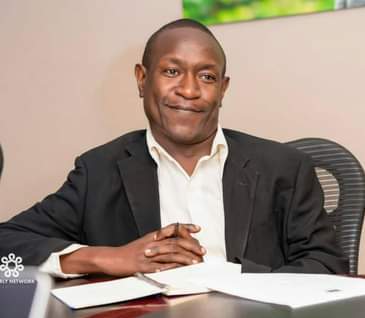 Mr. Jacko David Waluluka is another unique entertainment and general investigative news writer, a field he has diligently covered for over fifteen years. He's also the Chief Administrator at The Investigator. He can easily be reached via [email protected]