My professional colleague and friend, David Jacko Waluluka outed a story recently which exclusively ran on this prized investigative website and which presupposed that Sabrina's Pub proprietor, Hope Mukasa, was out to cheat his estranged wife out of her share duly apportioned to her by the courts of law.
Oddly, Mukasa himself had been duly apportioned his share by the same courts of law and the judge sat back hoping that all was going to be well. But the ever-roving eye of Jacko shocked the world especially Mukasa's royal friend Kabaka Ronald Muwenda Mutebi the Second, when he busted the plot by Mukasa extending his loose fingers to the share of the mother of his children, looking to `greedily` grab the same. As it is characteristic of yours at service probing mind, I have since been adding up this and that and subtracting this and that, to figure out what is afoot and also wrong with our man Mukasa really.
Hope Mukasa can bear me witness. That is, if he is still a gentleman. In case I were to say that his restaurant and bar along Bombo Road premised inside Shoal House, minted for him loads of money. So much that if he had cared to save it and use it sparingly, he wouldn't be currently grabbing the woman's properties. Nor lagging miles away from pilau's late-comer guru, Chairman Salim Uhuru.

Before Karaoke could lose any more value, prompting the nude people to try the forgotten islands far away from Lord Mayor Erias Salongo Lukwago's struggling city, Mukasa was making off its handsome money really. Karaoke of Mukasa's heydays wasn't for Joel's fishers. Nor Sir. Far from it. The same was reserved for seriously loaded guys looking to feed their optic body parts on the scantily dressed double of the then physically pitiable Juliana Kanyomozi and Iryn Namubiru. And such artists who were still really struggling.
As for the culinary services and beers, Mukasa was not only ruling the city in that area, but such services weren't for the shallow-pocketed people but men and ladies of deep pockets.
The long and short of this story is that Mukasa made real money from the culinary services. Seeing that not even the Sudhirs. Nor the latter day BMKs of this world, were already there to rival him. And guys like Samona were still grassing there in Gomba while moving with excuses of cameras. As they were trying to eke out a living taking pictures from the villages there in Bobi Wine's ancestors' backyard.
Yet am here to discuss what exactly could have befallen Mukasa. As to tempt him to shame himself before the public. But, more notably, before his good friend the Kabaka of Buganda in the name of evil enrichment. One, tell me which bar hosted nude shows which is still in existence? Park View is buried and forgotten. The recent one to engage itself in these things known as Ceasars in Namugongo has since folded up. Not only that one. Its proprietor has since wound up by being imprisoned for defiling a young girl.
Before heading to the university of sense, the man had paid quite a fortune to the parents of the girl. So colossal that the compensation ended up properly clearing the man out of money. Let's go to Mukono. You recall Kisumali? Pick a blank cheque and fill in it whatever amount of money you want. If you get it in place and rolling out dirty music anymore. Kabalagala's Capital Pub is seriously ailing. So is Kibuye's Dancers Club. The one of Sophie Nantongo's deceased dad, Hajj Bisegerwa. And where legendary folklore singer, Herman Basudde used to irrigate his throat, formerly known as Happyland Theatre, is gone forever.
Nearer to Ndugu Jacko's home in Kireka, all the bars adjacent to Kireka rehabilitation center, I no longer see them. What I see there is a huge and taller building being built at such a supersonic speed that one is led to believe the owner hit oil in Robinah Nabbanja Musafiri's Bukomero backyard. Tell me Jacko. Where did those bars relocate to? And whether they are still running the nude shows? California Bar which had stood for many years and which folklore singer, Fred Ssebatta used to patronize but, mark you, not for strip-tease entertainment, got a spell cast upon it after getting into the same business.
As it ailed seriously, the wealthy city landlord, wheat plus bread guru, Ntakke emerged and bought it. Kream Band's boss, Haruna Mubiru's in-law, has since built yet another of his many buildings littering the city just like the seriously diseased dogs. Recall Rogers Mugisha? The brown Mutooro young man who used to swim into ladies that he used to employ under his profane brand to strip for cash under the foolery of dancing? Mugisha was dying off honestly. Till he recovered his senses and confessed his sins plus got out of the business of strip tease dancing.
There was a woman rivaling Sseruga and Joel's blackmailer and chaotic woman, Catherine Kusaasira in matters to do with bottom endowment. Yes, her name was Big Punisher. Big Punisher knew how to punish big with her unprintables really. She would ride her fellow brain-twisted brothers and do things done absolutely privately. The gods of morality seriously punished Big Punisher, and properly. By the time they took her, one could easily mistake the formerly voluminous woman for Jose Chameleon. The one who never ever Iose body size nor gain any.
This one must also be admitted. Mukasa put all his money in one business of food and brew. As he made money upon money, the more he would delude himself that the business was a monopoly reserved for him. Just as some people seek to dole out the coffee business to some lousy Italian woman. But who received more than three hundred billion shillings under the guise of building a specialized hospital. But which is as missing as the funds themselves.
Saving for future use is one of our terrible failures as Africans. We deride in the eating of the moment. As if the world is ending tomorrow. Mukasa enjoyed his money. If not, where is it?
Since I have noted already that the business wasn't for Mukasa alone, as time went on other players joined in. Bad for him, those entering the business arrived with big money, expertise and had own buildings to operate from.
Talk here of Sudhir Ruparelia, BMK and such big flyers. Inevitably, Mukasa found himself sinking out of big competition from the big muscle players. Not forgetting that he still had the problem of settling his rental bills. Insiders intimate to us that lost for what to do, Mukasa trotted to the banks and moneylenders which move helped to add more fuel to a business already being consumed by fire. Hope we have done some good job here. Let us sign out by wishing you good health and prosperity. Not forgetting to pray for Mukasa to recover from money issues. Thank you for patronizing this website and, Iet us stay together forever.
Author Profile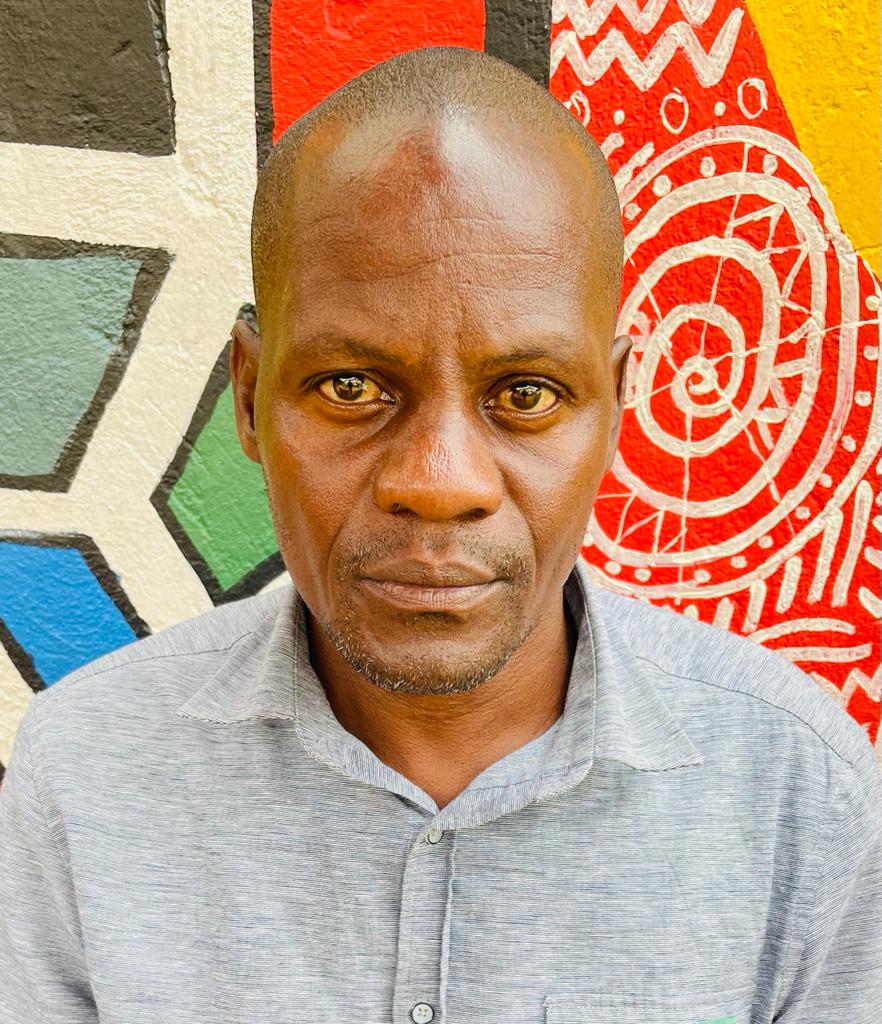 Mr. Stephen Kasozi Muwambi is a seasoned crime investigative writer, majoring in judicial-based stories. His two decades' experience as a senior investigative journalist has made him one of the best to reckon on in Uganda. He can also be reached via [email protected]