Former Vice President Professor Gilbert Baalibaseka Bukenya has been forced to scale down on his rabid social life. This is on doctors' advice he`s concurrently battling hypertension. Bukenya, an ace Physician, was the Seventh Vice President of Uganda from 23rd May 2003 to 23rd May 2011. He also represented the people of Busiro North County in Parliament.
Speaking at a presser at his Garuga-based Katomi Kingdom Resort Hotel the other day, the former Country`s Number two revealed that he had been directed by his physicians to 'go slow' on his recreational activities and habits. These known conducts include hard-liquor consumption and heavy cigar smoking. He says the Doctors` advice is for, but a way of prolonging his life, given the last major attack he suffered last year.
The former Twice also claimed that his woes have been further exuberated by the alleged incompetence of the Minister of Public Service, Hon. Wilson Muluri Mukasa and most especially, the Permanent Secretary for Public Service, Catherine Bitarakwate Musingwiire who he said, seem to ignore the plight of former leaders' emoluments when in dire need.

"Imagine I receive a paltry UGX8-10M every month! This, I blow up in less than five days, and it doesn't actually even come on time.'' He went on to add that by the stroke of luck, if it reflects on his account, he is already thoroughly indebted. Bukenya, also wondered how a whole former Vice President can spend over nine months without having his car replaced after its stipulated road-worth expires!
He added; "I have resorted to using my own old cars like the Land cruiser, Range Rover and Probox yet I am entitled to a new fleet every after five years." According to the Emoluments and Benefits of the President, Vice President and Prime Minister Act 2010, these top three are entitled to a monthly pension equivalent to 33% of the gross salary of the serving Vice President.
Also, they are entitled to a chauffeur driven car, two government-paid security guards and one domestic servant among others. Bukenya now says that he has been forced to take on lecturing at the University of Tullen and the American University in Washington USA. This follows the near collapse of his other businesses like Katomi Kingdom Resort Hotel which he claims, is making loses.
Bukenya also owns a Clinic in Kakiri which brings in dismal paltry cash whilst his once precious farm has gone to the dogs, reducing him to a zero-grazing farmer. The Former VP has called on all concerned parties to resolve the laxity at the Ministry of Public Service and advised politicians to invest wisely, out of the salaries they accumulate while still on the job.
Author Profile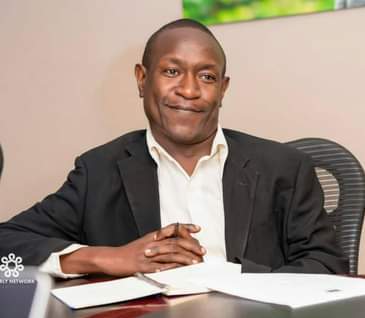 Mr. Jacko David Waluluka is another unique entertainment and general investigative news writer, a field he has diligently covered for over fifteen years. He's also the Chief Administrator at The Investigator. He can easily be reached via [email protected]