Why Should Museveni Trust the Medical Fraternity Which Has Failed to Find the Cure For HIV/AIDS, Zika Virus and Ebola Virus?
The Health Ministry Officials Might Be Misadvising President Museveni to Impose Unnecessary Restrictions
KAMPALA, UGANDA: Last Friday (2nd November 2022), President Yoweri Kaguta Museveni resurrected COVID-19 restrictions and ordered that those who have not been vaccinated should stay away from public gatherings!
In a televised address, about the health situation in the country, Museveni said the National Task Force on COVID-19 had reviewed the current situation in the country, and made recommendations aimed at avoiding a resurgence and flare up of infections. These, he said must be adopted for implementation with immediate effect. Among those new restrictions include; having a certificate of vaccination with evidence of up-to-date boosting in order to be allowed entry into formal meetings and public places. These, he said include religious gatherings, Local Council meetings, and other social meetings. Where there is no up-to-date vaccination certificate, a negative PCR test within 24 hours must be presented to be allowed access.
The President also said that a COVID-19 vaccination certificate will be prerequisite for accessing offices at all government ministries, departments and agencies, and other public and private offices. The use of masks, the President also said, is recommended for all individuals in enclosed places and public gatherings. Museveni asserts that the reduction in the virus spread has caused laxity among the population in Uganda and beyond. And this, he says, seems to moot something that resembles a lockdown oblivious of the probable outcomes. One of the most devastating decisions that the NRM government has ever imposed on Ugandans is the lockdown.

Ugandans not only resent but they hate lockdowns with a passion because most of them lost almost everything during the previous one. One of the most painful things about the previous lockdown was that President Museveni announced it even when he was not sure if it would spread to the whole nation. As we speak today, only a few Ugandans witnessed someone severely infected with Covid-19.
Helter-Skelter
The manner in which the previous lockdown was imposed was done in a helter-skelter way and left a lot to be desired. Uganda confirmed its first case of Corona Virus on 20th March 2020 when an Ugandan had the previous day, returned from Dubai. The following day, President Museveni imposed an immediate lockdown on 22nd March 2022. The most interesting thing about the whole Covid-19 is that the Dubai patient simply had a high temperature and never had all the symptoms related to the Virus. At that, time Dr Ruth Acheng unashamedly confessed that the confirmed case was presented with high fever and poor appetite but he was not coughing, neither did he have flu, nor any other Covid-19 symptoms. This would technically mean that it may have been another disease or a classic case of mistaken identity.
However, the persistent fever prompted the Ugandan health workers to isolate him and they then rushed to advise President Museveni to impose an impromptu lockdown which he obligingly did, to the dismay of the citizens! It is interesting to note that, that particular fellow with high temperature which was interpreted as Covid19 actually recovered and rejoined his family in Kibuli.
This means that the President never did his homework and was not only reckless in issuing the directives, but was merciless to the plight of Ugandans who lost livelihoods on the guise of protecting lives with those harsh directives. It's safe to suggest that the Ugandan President was oblivious of the fact that the lockdown was almost going to cause an uprising that could have toppled his government.
In fact, in China where the virus started, thousands of Chinese nationals dissatisfied with COVID-19 restrictions have for the last week taken to the streets, to air out their discomfort. It's not yet clear how the Uganda public is going to react to Museveni's latest directives but you cannot rule out that it can cause unnecessary mayhem.
The Statistics
To-date, Uganda, which is estimated to have 49 million people, has had a total of 170,694 infections which makes just 0.003% of the total population confirmed cases of Covid-19 and, only 3,632 deaths which makes up a percentage of 0.000075% deaths. Now, these statistics simply mean that the concern being exhibited by the health ministry is completely exaggerated and the President should simply ignore them.
There are diseases which are killing Ugandans at bigger percentage levels than Covid-19. For instance, preliminary data from the 2016 Uganda Population-based HIV Impact Assessment shows that HIV/AIDS is associated with the death of about 50% of adults in some areas of Uganda. Museveni always claims that he makes these directives basing on the advice from the ministry of health.
But I put it to him that these officials might be having a hidden agenda of misleading him into unnecessary collision with the general public. The President also tends to claim that his directives are science-led. But I put it to him that these scientists from medical fraternity have got no CONCRETE solutions that can be trusted because they have failed to find the cure of most viruses that have rocked the world. The so-called scientists have failed to find an instant cure for HIV/AIDS, Zika Virus, Sars, Flu, Ebola etc.
If these scientists in the pharmaceutical sector have failed to find the cure for the various aforementioned viruses, how can they become an authority on prescribing restrictions as the foolproof solution? If you read the medical journals, like some of us do, you will find that the current pharmacists are using 19th century methods to find medicine for diseases of the 21st century.
Infection and Re-infection Trajectory
If you continue to interrogate medical science, you will find that these scientists are even ignoring scientific findings that can lead to the end of these viruses. For instance, the method used for making vaccines is that they use the elements of the disease to make vaccines that can be used for immunization. This methodology can apply if you allow people who have been infected to be re-infected thus leading to automatic self –immunization from that particular disease as the body builds self-immunity. There is evidence to show that after recovering from COVID-19, most individuals tend to have some protection from repeat infections.
This implies that you need to allow people to mingle more to create a repeat infection that can build body immunity that can protect someone from more infections. This methodology has been used in the making of vaccines and it debunks the necessity of enforcing restrictions like the lockdown. The implications are that with these fresh restrictions, there will be no gatherings like the churches and mosques, and no music events, unless they present certificates, during the festive season. A lot of revenue is going to be lost simply because of a decision which has been made in zest. The way forward? The President needs to make some homework by weighing all options and making comparisons available on the ground before he issues fresh restrictions. Otherwise, there is good evidence to show that he could be relying on people who don't wish his government well.
Author Profile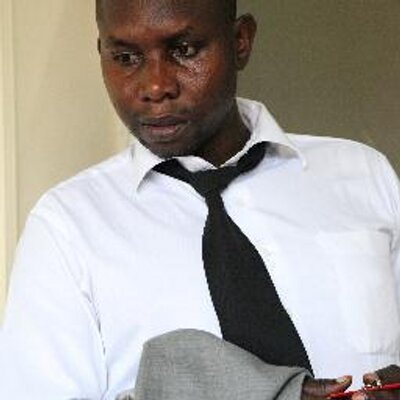 Fred Daka Kamwada is a seasoned journalist, blogger and political analyst for over a decade in Uganda