At last, the World Cup tournament 2022 came to an end yesterday, concluding what has since been dubbed the best of all world cup contests in history. This World Cup has, however provoked some of us to come up with some innovations that can make it more competitive
When critically observed, of all football competitions, the World Cup is the easiest tournament to win. Why? There are very few games a team needs to win at the world cup. Because, first of all, on average, a given team needs to win seven only games to win here. In fact, Argentina managed to play Saudi Arabia, Poland, Mexico, Australia, Netherlands, Croatia and France to win the Trophy.
Secondly, you need to also realize that you can be fixed in a group with very weak teams like Qatar, Saudi Arabia or even China. On the contrary, you need to play and win over thirteen games to win the European Club Champions League. Therefore, I think it would be better to add more teams to expand the world cup teams that participate so that a given team plays at least ten games to win it.

And since Morocco has managed to play to the last four (semifinals), Africa deserves some two more slots to expand the tournament to a more competitive tournament. Another suggestion concerns the number of substitutions made in a given game. I think five substitutions are very few in a given game. Remember a world cup team comprises players selected across the globe, to play for the national team.
Now it's not fair to select 24 players for the tournament and only revolve around using only eleven plus five substitutions. This is national team football which requires a given team to use as many players as it can to exhaust its full potential. Simply allow the team to select from the 24 players for a given game. In most games, we saw how teams would play games into extra time and it was obvious even players who had come as substitutes were completely exhausted.
A case in point is Japan, which pushed Croatia into extra time and eventually to penalties. If you observed critically, it was evident that the Japanese players couldn't lift their legs to take the penalties. If there had been a provision to change, it would have necessitated making some changes to enable fresh players finish up the game in extra time. Therefore, allowing the team to make substitutions to the whole team harms no one because it reflects the full potential of a given team. Those innovations can go a long way in making the world cup a more entertaining tournament. The limitation on the substitutions made some teams appear weaker than they are.
Teams like England and France have lots of talent that they cannot be limited to five subs only. Because of the limitation in the number of subs, most coaches made errors in selection which cost their respective teams. A team like England had very good players that it was practically difficult to fix them into one eleven. You could name two elevens of the English team and they all give you a value for money performance. For instance, England has players like Alexander Trent, who is considered the best right back in the world but he never got a single minute of world cup football!
Because of the limitation on the number of subs, managers made mistakes which could have been avoided if they had room to make more changes. Get this, the French coach couldn't field talented players like Eduardo Camavinga and Kinsley Corman in most matches. But when he got the chance to field them in the final against Argentina, they changed the game, which France was losing 2-0 and forced it into a 3-3 draw after extra time and into penalties. With England, you can accuse the manager, Gareth Southgate for having the wisdom to play Rushford, Grealish and Alexander Trent from the start or after half time. But you can also argue rightly that a flexible provision of more subs could have given him the space to give them playing time.
Of The Racist Ugandans
Another observation about the Qatar 2022 World Cup was the level of sectarianism that was exhibited by Ugandans. When Morocco went on to play the semifinals, most of the Ugandans made blunt racist remarks that the Moroccan team was not African by appearance. And as such, most Ugandans made lots of noise when France beat our African brothers from North Africa at the semifinals. They rooted for France simply because it has typical black skinned Africans! These are the same people who complain about the racism by the white people in the Diaspora.
While we are agitating for African unity of whole continent, most of our people still consider our Arab brothers as foreigners residing on the same African continent! While we claim that football is a uniting force, this World Cup also demonstrated that it can also evoke terrible divisions in society. But my ultimate prayer is that FIFA should adopt those aforementioned suggestions of adding at least two more slots for African teams and also allowing teams to make as many as eleven substitutions to exhaust the potential of the teams.
Author Profile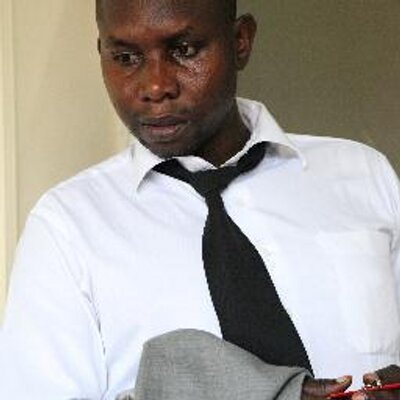 Fred Daka Kamwada is a seasoned journalist, blogger and political analyst for over a decade in Uganda