With only '27' guns, over or about 42 years ago, the rag-tag guerillas cocooned as National Resistance Army (NRA), launched their protracted war against the then Ugandan President Dr. Apollo Milton Obote II government. Upon capturing power, they since metamorphosed from their military unit (NRA) to the political flagship of National Resistance Movement (NRM/O).
Then ignorable clique of young 'rebels' relied on the local people aka 'Wananchi' and morale boosting through music. With music added to the struggle, the guerilla leaders in Luweero bushes knew only songs would morale-boost the soldiers to foster the liberation war. These two very important factors eventually led to their matching onto Kampala and finally assuming full control of power and government.
But 37 years down the road, the two hitherto catalysts have been neglected or politely been relegated to the 'kitchen'. Stories are told by those that participated in the war directly that the two, most especially music, was not only a morale booster but also a tool used to educate liberated areas at the time.

For starters, some of the NRA bush war fighters and today`s heroes that were known to cherish songs, are the Commander in Chief (CIC) Pesident Gen. Yoweri Kaguta Museveni who, many times on occasions like the 26th January and 9th October celebrations, command the band to either belt into songs like Motto Wawaka, Aduuyi tuna piga, Wazalendo Pamoja or 'Sinadoola' (forgive my sick Swahili).
Gen. Museveni under his stage name Sevo, also went a notch higher by releasing songs like You want another Rap. And he has also written many paper articles and books like the Mastered Seed which are, also works of art and could automatically be patented. Others like Gen Elly Tumwine (REIP) took their love for music and art to another level by directly participating and making significant personal ineligible works like his song Ainunuand his batik/Art pieces that lives on.
Another one of the most active members of the armed forces in the music industry was Sgt. Kifulugunyu (REIP) whose wizardly gyrating songs like Teopista, Moto Nawaka etc… on local TV's left many marveled. It is sad that Sgt. Kifulugunyu died a miserable man and yet his works would have been of benefit during his time of financial need.
Others like the late Gen. David Kazini invested heavily in music and at one time owned a band and mobile disco, while Gen. Lokech, Brig Nobel Mayombo, Brig Chef Ali (all dead) to mention but a few, simply adored music. However, it is sad to note that since they assumed power, the NRMO government with its historical art/Music connection has failed to accord the vital sector with an independent Ministry.
Whereas at the time of taking over power, the arts industry was since its inception in a disorganized formation with a few players, it has now matured into a formidable sector that employees millions of Ugandans, thus the need for a full Ministry. The government has still chosen to ignore cries from major players in the same sector to save treasures like the National Theatre that is just a stone`s throw away from human vultures who seem to be eating up its creative space and the VOT that is allocated to it by a mafia clique that seems to hold the preserve of appointing its leadership.
The Uganda National Museum that would have been one of the most secured addresses in the country has too been left to the dogs with its future existence in balance. Those who have lived longer can attest to the fact that at one time, we have the National Libraries board that managed libraries across the country which provided one with an opportunity to peruse through works of writers. But this too, has also gone perishing by the day.
Most of our national monuments have also not been spared and only get due desired attention at deliberate days like independence, to get a paint face lift. One of the trickiest or inaccessible places is the Nommo Gallery which is supposed to be Uganda's National Gallery operating under the Uganda National Cultural Centre (UNCC), as a visual arts branch located at plot 4, Victoria Avenue, Nakasero, Kampala. Its inaccessible due to its proximity to the security barricaded of Statehouse. That notwithstanding, its current ownership status after the departed Gen. Elly Tumwine, is covered by illusions
The Copy Right Law
The Copyright and Neighboring Rights Act of 2006 (the Act) grants authors, artists and other creators' protection for their literary and artistic creations, generally referred to as "works". The kind of works protected by copyright include, but not limited to; literary and artistic works such as; novels, poems, plays, newspapers, adverts, films, musical compositions, choreography, paintings, drawings, photographs, sculptures and architecture.
It further includes maps, technical drawings and Computer software, programs and data bases. The expression authors' rights refer to the creator of an artistic work, its author, thus underlining that, as recognized in most laws, authors have certain specific rights in their creations that only they can exercise, which are often referred to as moral rights, such as the right to prevent distorted reproductions of the work.
Other rights, such as the right to make copies, can be exercised by third parties with the author's permission, for example, by a publisher who obtains a license to this effect from the author. The current Copyright and Neighboring Rights (Amendment) Bill that is being superintended by Mawokota legislator, Hon. Hilary Kiyaga aka Dr. Hilderman, seeks to recognize and protect the rights of a composer of literary, artistic, scientific and intellectual works cognizant that the law as it is, assigns such rights to producers.
This proposed legislation that will attract revenue from ring back tunes and devices used in reproduction of protected copyright works is a welcome gesture that can only do so much without government. The Uganda Performing Rights Society (UPRS) is one of the biggest Ugandan arts and music jokes. It is simply a clown of itself minus enactment of a stronger law and governing team.
What it has now is a clout of greedy mafias whose records of accountability of the little funds that find their way to their official accounts would choke the IGG or State House Anti-Corruption unity into idling mode. Discarding the arts/Music industry to the Ministry of Gender labor and social welfare is a disservice to the sector that needs to be liberated into a fully-fledged Ministry. This will and can be the only worthwhile tangible well deserved gift that the NRMO government can give to the Uganda arts sector.
Author Profile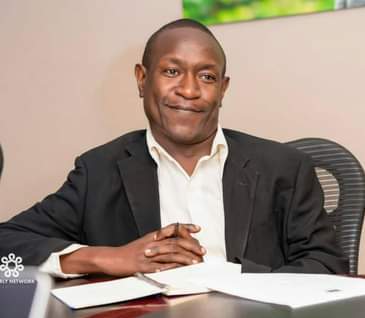 Mr. Jacko David Waluluka is another unique entertainment and general investigative news writer, a field he has diligently covered for over fifteen years. He's also the Chief Administrator at The Investigator. He can easily be reached via [email protected]