This year, Uganda entertainment industry marks a somber half a decade after the demise of talented singer and song writer, Moses Nakintije Ssekibogo aka Mozey Radio. Moses, then 33yrs, was at the apex of his rich career.
On 22nd January 2018, he sadly staggered to the journey leading to his eventual demise when, he got involved in a bar-fight at De Bar, a popular hangout place in Entebbe. Here, he was beaten and pushed to the ground by Godfrey Wamala alias Troy, an employee of the place, into a comatose state.
He was initially admitted to a clinic in Sseguku and was later rushed to Nsambya hospital, from where he was moved to Case Hospital's ICU section where he reportedly breathed his last on 1st February 2018. Following a spate of court appearances, Godfrey Wamala alias Troy, was convicted of manslaughter and sentenced to 14 years of imprisonment.

He was found guilty by then Entebbe High Court Judge, Justice Jane Frances Abodo the current Director of Public Prosecutions (DPP). Truth be told, Radio's unchecked dependence on both drugs and alcohol in his short life was synonymous with his lifestyle, the same that led to his eventual demise.
Even with the above flaws, Radio managed to keep in his exquisitely talented lane, churning out hit after hit with his singing 'fulcrum' Douglas Mayanja aka Weasel Manizo, that earned their Goodlyfe outfit billions of shillings. Radio had the Uganda music franchise under his feet. He had it all. Talent and fortune he had but he was devoid of total sobriety on a daily.
During the time of his hospitalization and the days following the announcement of his passing, people made millions of shillings through burial offset expenses. A story is told of how a popular promoter made off with a bounty at the vigil held at the Kololo Independence Grounds but such is the unpredictability of human beings.
One may now wonder why the family and Children of Radio would be struggling to live a decent lifestyle minus any financial challenges. Well, we now delve into the nitty gritty of what might have gone bonkers.
The Never Land Conundrum
Whilst still managed by the incredible talent manager Jeff Kiwanuka aka Jeff Kiiwa, under the Goodlyfe crew brand, the singing duo of Radio and Weasel managed at all odds to purchase a multi-billion storied property in Makindye, a Kampala suburb. Each of the two singers apparently owned one section on a condominium basis. This was a winning formula for the duo in their rookie years.
However, as time went by, with each one having a separate dream of the personal future lifestyle they wanted to live, the arrangement was a recipe for disaster. By the time of his demise, Radio was tactfully opting out of the arrangement by setting up residences for his family and wives respectively. His sudden death without a clear disposal plan of his share of the property, has left his family locked out with Weasel allegedly claiming full ownership, which is still being contested by the other parties.
UPRS Loyalties Circus
Take it or leave it, believe it or not, no artiste or group in the Ugandan entertainment sector has ever had a music play rotation that has and is enjoyed by the works of Radio and Weasel, both locally and internationally. Whereas it is entertainment business commonsense that monies flow in with each rotation, the copyright oversights with the law and mismanagement of the respective Uganda Performing Rights Association (UPRS) bosses, there is little or no reflection of remittance to the Radio family at the moment. But that will be a full story for another day.
Children Struggling to Stay in School
It is heart-breaking to see one of Radio's wife's children Lillian Mbabazi, struggle to keep his children in school and solely maintaining their livelihood. The story is not any different with his other children who live overseas though their mothers tend to keep it a top secret.
Mother Now a Famed Alms Benefactor
Apart from Music, Radio also had unconditional love for his children but would 'kill' for his mother to live a comfortable life. It brings a sad tear to many a Ugandan music lover to witness Radio's mother being overwhelmed when at times, his fellow singers pay a visit to her home in Kagga – Nakawuka, off Entebbe Road with groceries that would not even last her two months.
This would have been averted if Radio's estate had been professionally managed without encumbrances allegedly being occasioned by some greedy lawyers in town and some of his once trusted partners like Weasel. It should also be noted that there are several gluttonous persons that are pocketing Radio's money till to date, unabated while his own flesh and blood go hungry.
Assets and Projects Stall and Rot: Radio must have abhorred the poverty he had grown up living in and wanted his family to live in abundance wealth. This is the reason why at his young age, he had solid assets like land with building projects almost done. All these, save for his mother's house that was completed by Brian Kirumira aka Brian White, are all rotting away.
The same is happening to his once prized cars that are parked at his mother's residence. Whereas many of these would and can still be redeemed and completed, lack of cohesion within his own family seems to be the jinx leading to their white elephant status decay. Surprisingly but true to African nature and beliefs, the most treasured visible section at his Kagga home is his mausoleum that is frequented by 'pilgrims' whenever that date of remembering his passing edges closer.
The deliberate feigning of ignorance, family disunity, lack of accountability by UPRS and a lukewarm copyright law if not checked soon, will continue to pit families of our fallen artistes into a league of 'celebrity paupers' yet there is a gem of resources that would/can be averted by revisiting it like Mawokota MP HON. Hillary Kiyaga aka Dr. Hilderman at the moment.
Author Profile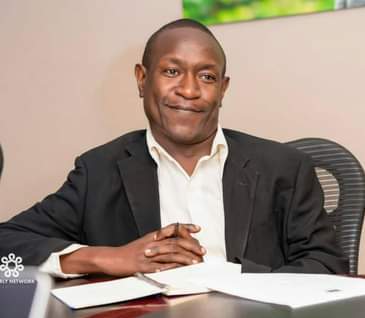 Mr. Jacko David Waluluka is another unique entertainment and general investigative news writer, a field he has diligently covered for over fifteen years. He's also the Chief Administrator at The Investigator. He can easily be reached via [email protected]