One of the nightmares of an event organizer wishing to maximize media mileage, is the mushrooming army of masquerading so-called media personalities who raid such venues. Whether invited or not, one too many an organizer has found themselves at the wrath of this new breed of 'media' personalities.
With the revolution of media apparatus from just the hitherto cherished Panasonic, Canon cameras etcetera, complete with a cameraman, today's masquerading party, has embraced sophisticated telephone technology that provides a much better-quality picture at the convenience of an equally state-of-the-art phone, with the same pixel and video functions.
With this, many of these persons, have gone ahead to acquire Nasser Road media house accreditation cards that enable them to hoodwink their unsuspecting 'clients'. Some of these same personalities have actually formed WhatsApp and closed messaging groups in which they relay vital information on where the Conference or presser will be or has been held.

Others spend most of their time scouting hotel lobby notice boards in a quest to get information on when their next victim will be hosting their event. Even the so-called Media Agencies who at times manage such events for corporate companies, have too, fallen victim of the same vice. Whereas, they would also want to impress their bosses with a sizeable number of media house affiliated personalities, they have at times been embarrassed by the same.
A story is told of a media agency owner who after a well-attended presser was shocked to discover that contrary to his official media list of about 20, he eventually had an attendance list of over 45. After sieving out the accredited 20, he was shocked to receive a stress message from his client that he had personally been approached by media personalities (the other 25), demanding for their transport refund. By a stroke of luck, he was still in the company of the official 20 and thus went to ascertain the ones that were complaining. When they sported him, they all disappeared in thin air.
This party of masquerading media personalities also, at times has the audacity of turning rowdy at such events. The latest was at the conclusion of the Uganda National Music Federation event at Alur Hotel, formerly Serene Suites in Mutundwe in Kampala. Here, singer Sheebah Karungi, the stand-in Defacto spokesperson, found it rough after a bevy of over 70 journalists with about only 50% being masqueraders put her at ransom, demanding for money. Sheebah is standing in for the official mouth piece, Phina Mugerwa aka Masanyalaze who, sadly lost her son recently.
This vice has also forced some organizers to over shoot their meals budget at events contrary to what they had agreed on with the hotel or rendezvous. Some of the hot spots for such a party of masquerading 'journalists' include; Hotel Africana, Imperial Royale, the Serena Hotel Conference Sections, Hotel Sojovaro, Sheraton Hotel in Kampala, Levels and others places.
Save for signing for the so-called transport refund, this same troop of masqueraders never at one time will file a story, thus bringing disrepute to the industry. One media analyst, when contacted over the issue, also heaped blame on the organizers as to why they do not directly contact known media houses when in need of their services to avert such anomalies.
He also did not spare Media Agencies arguing that some of them are to blame for their own decision not to monitor the Bonafide required media party before commencement of an event. It is now up to the same event organizers to stream line and update their media lists or even hotels and other rendezvous, whose front desk staff at times know these, to ban them from using their premises to ply their uncouth trade.
Author Profile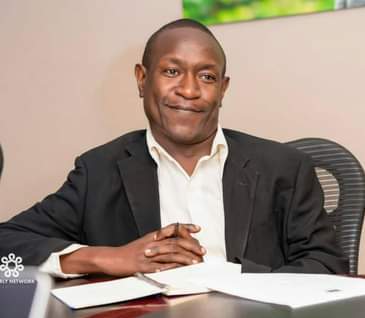 Mr. Jacko David Waluluka is another unique entertainment and general investigative news writer, a field he has diligently covered for over fifteen years. He's also the Chief Administrator at The Investigator. He can easily be reached via [email protected]