His Royal Highness the Kamuswaga of Kooki, Apollo Isansha Kabumbuli Lwampanja II, on Saturday concluded his official visit to California, USA with a call on Africans to "always be focused and ready move forward" irrespective of negative energies that tend to engross them. "I am here to acknowledge the struggles of our ancestors from slavery to freedom. Kooki Kingdom, which has existed for over 300 years, has a rich and extensive of surviving a lot of challenging times," the Kamuswaga said in his speech. He was officiating at the 2022 African Ancestry Family Induction ceremony.
Organized by African Focus Inc (AFI), the colorful function was held at The Renaissance Hotel Resort, Los Angles, California on Saturday. This year`s event was initially scheduled for 30th April but was pushed to August 20th 2022, due to covid pandemic effects. "We will cherish your presence and the honor for you to officiate at the 2022 African Family Induction Ceremony at the gala event," wrote the AFI Executive Director, Mr. Uchenna Nworgu, in the March 8th 2022-dated invitation to the Kamuswaga.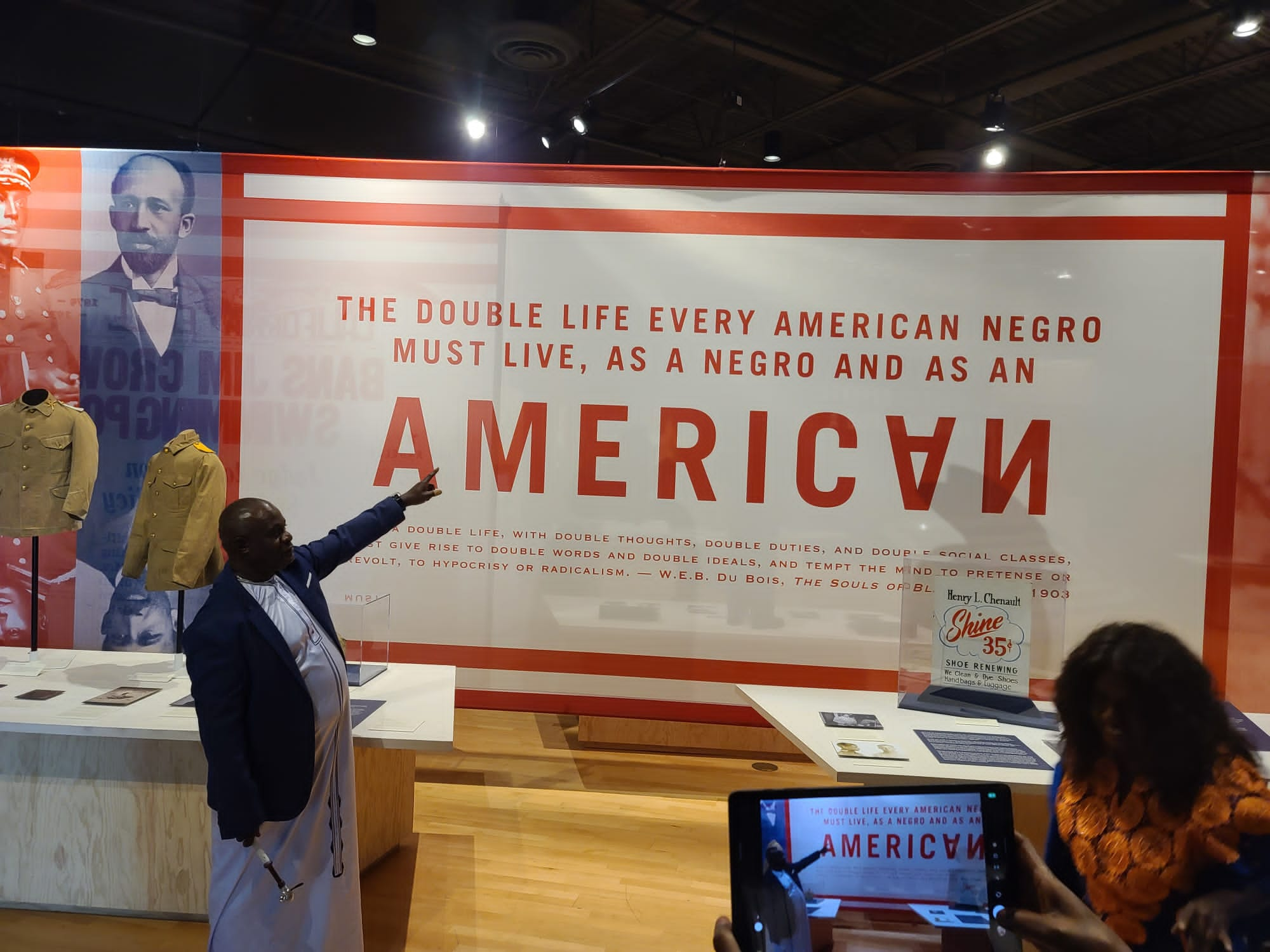 For starters, African Focus Inc. (AFI) is a California based non-profit organization that focuses on promoting culture, education, economic growth and wellbeing of African countries and its people. Africa and the Diaspora around the world have been celebrating rich cultural heritage through songs, dance, drama, sculptor, and other art forms largely in isolation, the Kamuswaga heard. "It is time to capitalize on this core-shared heritage and collaborate in many areas that guarantee a mutual benefit for all," said the Executive Director.

African Focus Inc. established Africa Birthright Celebration, known as African Ancestry Family Induction ceremony, to promote, inspire and encourage people of African descent to share their heritage, culture, economic growth, and political fortune with their cousins in the Diaspora. "The induction ceremony has been a successful inter-cultural and economic alliance, which allows the inductees and their host families to enjoy a newfound relationship and collaboration on various levels," Nworgu observed.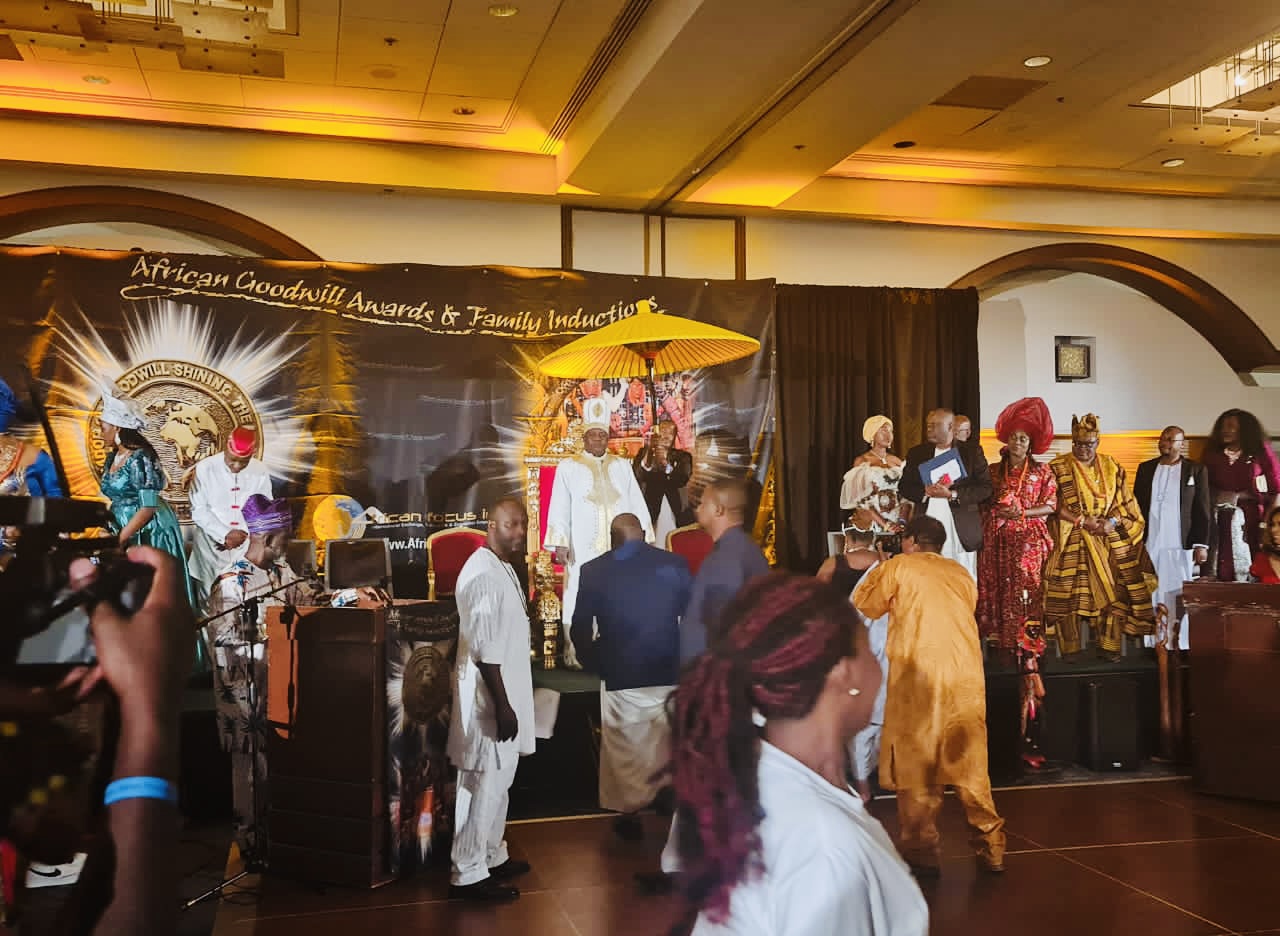 Nworgu said this year's event featured the Induction of 35 African American families into the African Families from Cameroon, Ghana, Nigeria, Zambia, Uganda, Tanzania, Senegal, Ethiopia and Sierra Leone. Accompanied by his Principal Private Secretary (PPS) and Minister without Portfolio, Owek. Herbert Nsubuga, Princess Natasha and Kooki Prime Minister Hajji Iddi Ahmed Kiwanuka, among others, the Kamuswaga set off at Entebbe on Thursday August 18th 2022. Upon his arrival at Los Angeles International Airport, the designated members of AFI received the royal team and accompanied them to his Presidential Suite of their hotel. Later in the evening, the Executive Director, Mr. Uchenna Nworgu the man himself, paid them an official visit to welcome His Royal Highness to Los Angeles.
Among the places the Kamuswaga visited and officiated over their events thereafter include; the California African American Museum. Here, he honored a special courtesy visit to the elected officials of Los Angeles City. After this, he, in the evening, attended a special dinner, also hosted in his honor. The dinner ended at 9:30PM, to allow the Kamuswaga and his team enough rest for the next day`s activity. On Saturday, the main event started at 4:00PM. However, prior to this, he was ushered to a private room where he met the 2022 Inductees and other special guests, for a meet and greet, as well as photo opportunity moments. The interactive session lasted for one and a half hours before the main event started.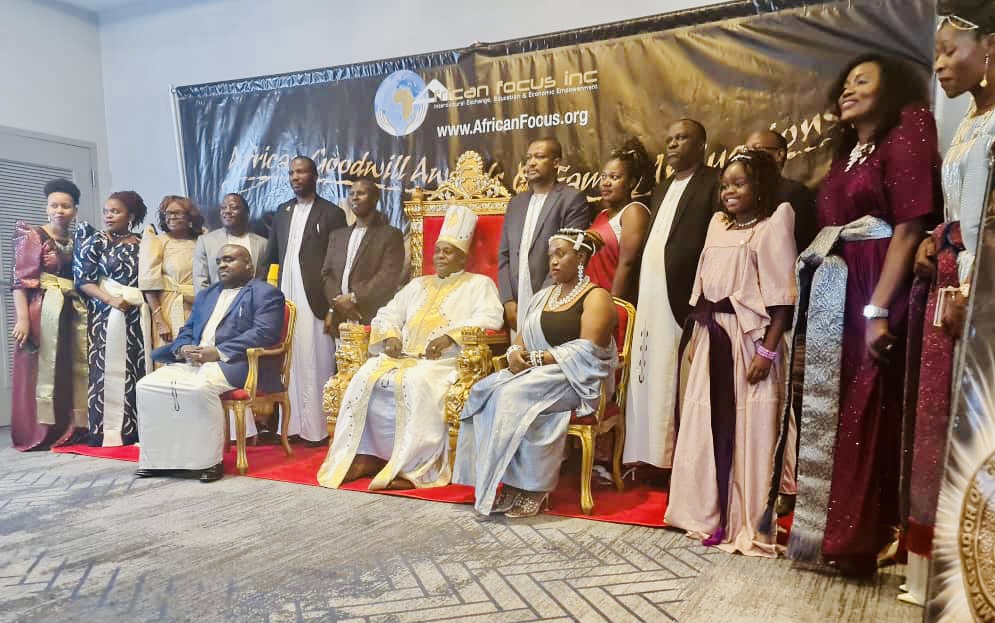 After this session, His Royal Highness retired to his room for dinner, until the Induction Ceremony started. He was now ushered into the main event Banquet Hall, beautifully sandwiched with cultural dancers from different sets of African groups. After settling in his royal seat, the Induction ceremony commenced. Donned in his official snow-white robes, coupled with his yellow, umbrella symbol of unity, the Kamuswaga gave his speech, rich with messages of unity and brotherhood amongst Africans. "This museum preserved so well the story, as well as the historical struggles of our ancestors and our survival; you and I, who are here today.
He praised the resistance of the ancestors `long walk` against all odds. "It has been indeed a long walk. From the chains around their necks, to being crossed overseas. From the fields, to emancipation. And from the ballot box restrictions of all kinds, to the ballot boxes that ushered in the Presidency of the 44th President of the United States of America, and now, the Vice President." Kamuswaga emphasized the need for unity and its protection. "Our way forward ties so well with what Martin Luther King Jr said thus; "If you can`t fly, then run. If you can`t run, then walk. If you can`t walk then crawl, but whatever you do, you have to keep moving forward."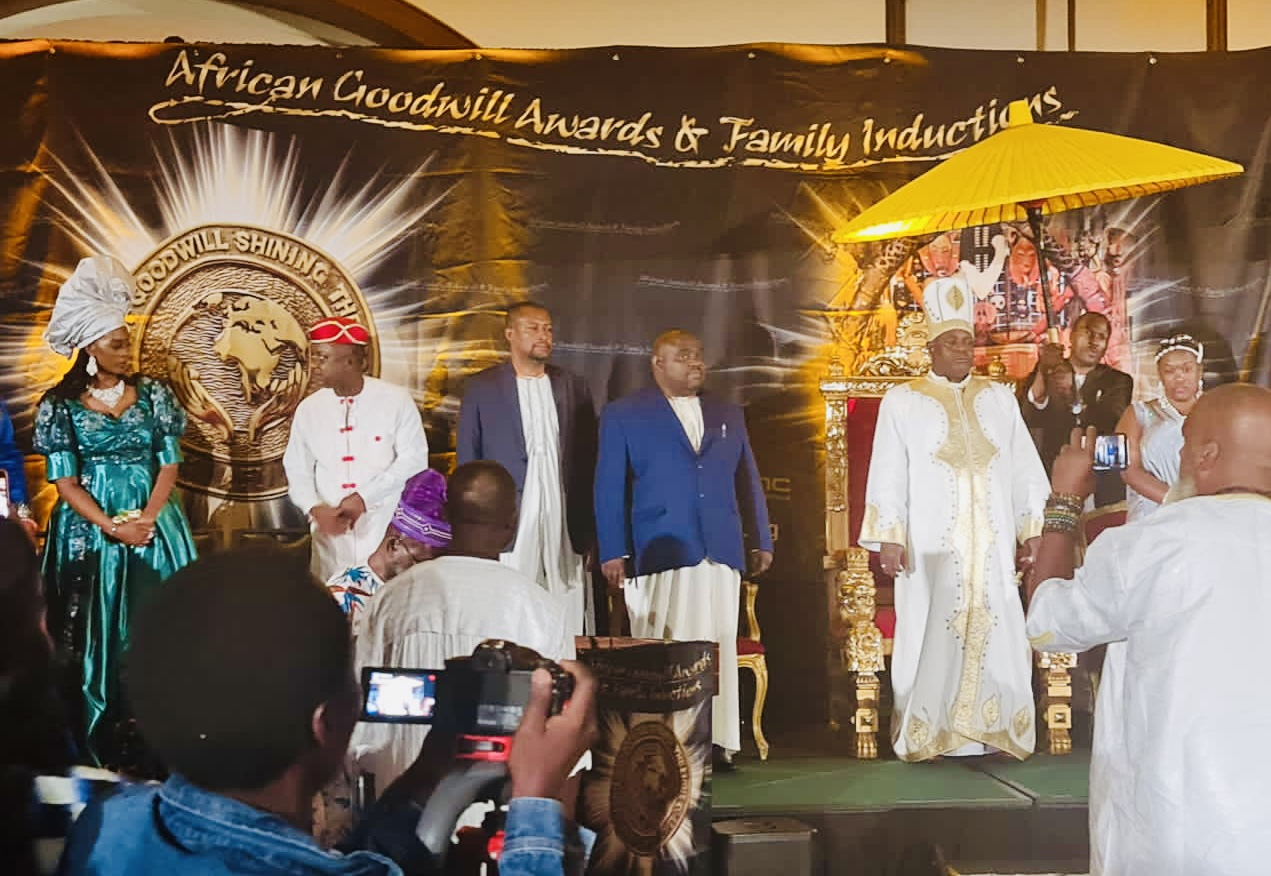 In conclusion of his two-minute speech, the Kamuswaga invited all Africans to always consider `returning home`. "My people, in this long walk, I only encourage you to keep on moving forward. Africa still needs her children, one by one, back home. I am representing many of us in Africa [who] are ready to welcome you home. Speaking to the Investigator last night, Kamuswaga`s PPS. Owek. Herbert Nsubuga said this particular trip has fished several friends and potential investors to Kooki. "We expect more enhancement in fields of education, health, tourism and communication." The minister without portfolio also confirmed that a TV Station equipment has been fully secured by the Kamuswaga. Nsubuga confirmed that the `Kooki Peaceful Leopard` is expected back in Uganda on Thursday this week.
Author Profile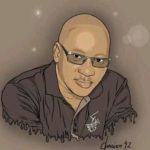 Stanley Ndawula is a two and a half decades' seasoned investigative journalist with a knack for serious crimes investigations and reporting. He's the Founding Editorial Director and CEO at The Investigator Publications (U) Limited