In the modern digital age, information technology (IT) has emerged as a vital enabler across numerous industries. One such industry benefiting from this technological revolution is the National Water and Sewerage Corporation (NWSC) in Uganda.
As the organization responsible for delivering clean and safe water to communities, NWSC has experienced a significant transformation through the integration of IT systems and solutions, revolutionizing its operations and services.
At the forefront of this IT revolution within NWSC are real-time monitoring and control systems. Through the deployment of advanced sensors, meters, and supervisory control and data acquisition (SCADA) systems, NWSC can collect and analyze an extensive amount of data related to water quality, consumption, pressure levels, and infrastructure performance.

This wealth of information empowers the corporation to promptly detect and address issues such as leaks, pressure variations, and equipment malfunctions. By minimizing service disruptions and ensuring the efficient operation of water distribution networks, NWSC guarantees the delivery of uninterrupted water services to communities. Effective asset management and maintenance are vital to the reliable and cost-effective operation of a water utility like NWSC.
IT systems offer sophisticated tools and technologies that facilitate asset management throughout the entire lifecycle. Systems such as the geographic information system (GIS) enable NWSC to track asset performance, schedule preventive and predictive maintenance activities, optimize repair and replacement decisions, and ensure regulatory compliance.
By leveraging IT, NWSC can extend the lifespan of critical infrastructure assets, enhance operational efficiency, and reduce costs associated with unplanned downtime and emergency repairs. The abundance of data generated by IT systems presents NWSC with a unique opportunity for data-driven decision making. Advanced analytics, machine learning algorithms, and predictive modeling enable NWSC to derive valuable insights from large and complex datasets.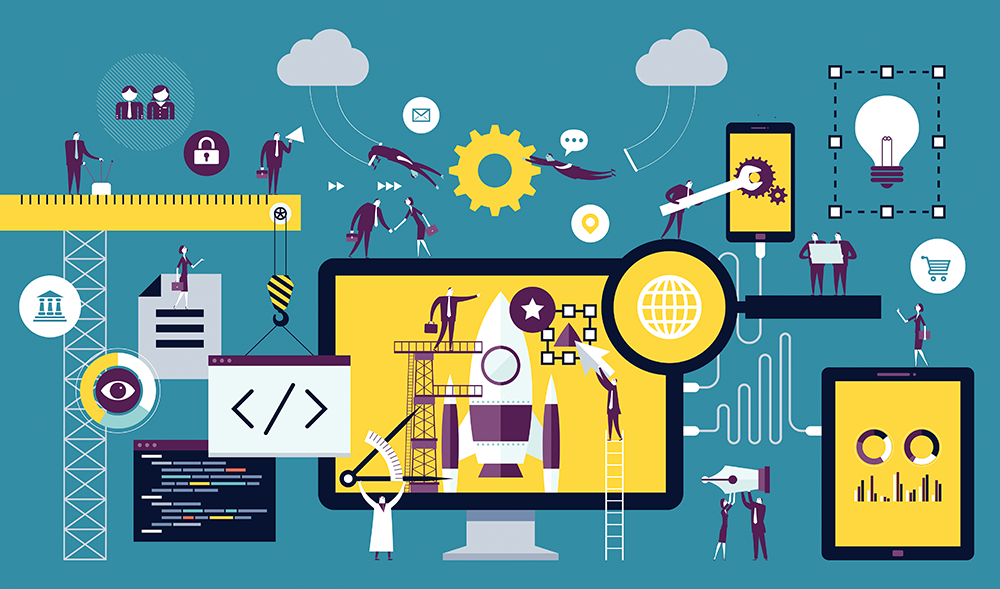 This empowers the corporation to make informed decisions regarding water supply management, infrastructure planning, demand forecasting, conservation initiatives, and investment prioritization. By harnessing the power of data, NWSC optimizes resource allocation, enhances operational efficiency, and promotes sustainable practices by identifying opportunities for water conservation and improving the overall performance of its systems.
Information technology also plays a pivotal role in enhancing customer service and engagement within NWSC. Customer Relationship Management Systems (CRM) enable the corporation to streamline billing processes, automate meter reading, and efficiently handle customer inquiries. Online portals and mobile applications, such as the E-Services portal and Nwsc Mobile App, provide customers with convenient access to their consumption data, billing information, payment options, and the ability to report and track service requests.
Moreover, IT systems facilitate proactive communication between NWSC and its customers, enabling the dissemination of information regarding water conservation measures, planned outages, water quality updates, and public health advisories. Through digital platforms like Twitter, Facebook, and Instagram, NWSC promotes customer satisfaction, fosters engagement, and empowers consumers to actively participate in water conservation efforts.
As NWSC increasingly relies on interconnected IT systems, ensuring robust cybersecurity measures is of paramount importance. The potential for cyber threats to disrupt operations, compromise data integrity, and even jeopardize public health underscores the critical need for comprehensive cybersecurity strategies.
NWSC has implemented robust cybersecurity infrastructure, including firewalls, intrusion detection systems, encryption protocols, and employee training programs. Regular audits and vulnerability assessments have helped identify potential weaknesses and mitigate risks. By prioritizing cybersecurity, NWSC has successfully safeguarded critical infrastructure, maintained operational resilience, and protected sensitive customer information.
In conclusion, information technology has become an indispensable tool for the National Water and Sewerage Corporation. Its transformative role is evident in various aspects of the corporation's operations, including real-time monitoring, asset management, data-driven decision making, customer service, and cybersecurity. By leveraging IT systems and solutions, NWSC enhances operational efficiency, optimizes resource management, improves customer satisfaction, and promotes sustainable practices. The integration of IT has revolutionized NWSC's ability to provide reliable and uninterrupted water services to communities, ensuring a better quality of life for the people of Uganda.
Author Profile
Uganda's First online News Paper. "More than Just News" Investigative, Informative, without Fear or Favor