Global-climate Teenage activist Greta Thunberg made worldwide headlines when she called on the world powers to do something about environmental degradation and global warming. Now a global sensation in her own right, Thunberg even had the opportunity to address the United Nations conference on climate change in Madrid which she blamed for not coming up with a common policy on climate change.
Although her message was welcomed around the world, some of us feel that the war on environmental degradation, climate change and global warming in general is not only blown out of proportion but it is practically exaggerated.
Greta Thunberg reminds me of former American Vice President Algore who threatened the world that global warming was threatening the real existence of the world. He had graphic video displays of how glaciers were melting down, how seas were drying up and such frightening stuff. The good thing was that the experts prevailed on Algore and watered down his threats with empirical evidence.

Algore has since evaporated with his global warming threats. The hullabaloo about global warming has taken a scare dimension, yet most of it is simply occasioned by natural phenomenon rather than the activities of man. Most of the global warming we see would have happened with or without deforestation, emission of carbon gases, pollution of the environment etc…
Where is the Precedence
In the Old Testament, the Bible talks about Noah's ark that was made to accommodate all animals from being swallowed by a very huge storm of floods. Was there human induced global warming that caused the foods during Noah's time?
Actually President George Bush Junior refused to sign the Kyoto treaty that was compelling countries to cut down on carbon gases. He knew that it would come at the cost of closing industries and denying jobs to Americans. The Canadians withdrew from the Kyoto protocol because of similar reasons.
The biggest problem with the agitation for environmental protection is that it comes at a big cost of sacrificing human needs. For instance the Ugandan environment activists fought to protect part of Mabira Forest at the expense of sugar which had become scarce!
The Ugandan Weather Phenomenon
It has relentlessly been raining nonstop for the big part of 2019. This is the first time we have seen rain for huge lengths of time since the El Nino in the nineties in Uganda. Should we complain about that?
Some few years ago, we were normally alarmed if we endured long periods of drought. Now that we have long spells of rain, should we craft the same narratives of tree planting and forest conservation etc…? Human kind has been cutting trees since Stone Age. Environmentalists believe this tree cutting tendency was the main cause of the long droughts and desertification of the world.
Ok, agreed. Now that we have long spells of rain that have led to catastrophes like floods and landslides in the mountain Elgon areas, should we agitate for more of the same? Should we plant more trees and have more rain or revise the narrative? We need a balanced discussion other than one-size-fits-all agitation for environmental conservation.
What do we need the most?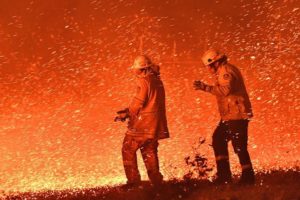 Of course we need to survive first. But if too much rain undermines our survival, then we need to rethink the way we utilize our environment. And the above contradictions simply prove that environmental conservation alone is not necessarily the solution to human survival. Actually the truth is the human kind has to plunder the environment to survive.
Experience has so far proved that over-conservation has threatened human survival. For instance some few years ago there were no significant landslides in the Bududa areas of mountain Elgon. But government chased people away from the Mt Elgon National Park and over conserved the forests thus resulting into too much rain that contributes to the landslides which now displaces people.
The Priorities
There was a time Hon Beatrice Anywar came up with the agitation for the conservation of Mabira forest in the wake of government attempts to grow sugarcane which culminated into protests that led to the death of some citizens. The country was suffering from an acute shortage of sugar and government identified a part of Mabira forest as a possible area for planting the sugarcane.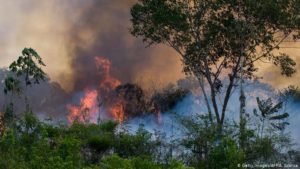 My view at the time was that we should look at the Mabira giveaway in context of priorities. What did the country need at the time? How should the country deal with the shortage of sugar? If giving away part of (not all of) Mabira forest could cure the shortage of sugar, then it was roundly justified.
My argument was that there was NO evidence that the cutting of trees had affected our weather patterns of two seasons of rain per year. I know environmentalists are fuming about this statement but they should table their evidence to prove me wrong on this.
Secondly, we have so many other sources of rain with the very many rivers and lakes (with Lake Victoria as the biggest lake on the continent and river Nile as the longest river in the world.) Thirdly, we have such a large number of large forests in the country that giving away just part of Mabira forest for a noble cause of growing sugar shouldn't have caused the hullaballoo that we witnessed. But because there is a one-size-fits-all argument of enforcing the protection of forests, it has to be taken as gospel truth.
Different country, different challenge
The truth is that every country has a different challenge about environmental degradation. That explains why the global climate change conference failed to come up with a common policy about environmental degradation. We, in Uganda for instance cannot claim that we have industrial pollution because we have no industries to talk of.
We used to have two seasons of rain in this country. Sometimes we used to have long spells of drought in some parts of the country. So the outcries for forest conservation and a crusade for planting more trees made a lot of sense-at that time. Today we have one long rain season. Things have changed probably because we have over conserved. What does that consequently mean?
It means we cannot agitate for a policy that gives us more rain because we already have plenty of it. Look; the amazon forest always catches fire. Why? Probably because it has been over conserved! Perhaps the most important crusade now should focus on fighting the pollution of the lakes and rivers with polythene bags and plastic bottles. But unfortunately our focus is still on forest conservation.
Therefore activists like Greta Thunberg, Maama Mabira and other conservationists should understand why the UN Conference on Climate Change couldn't come up with a common policy on environmental degradation and global warming because every country has a different environmental challenge.
The author Fred Daka Kamwada is a journalist, columnist, political analysis writer, and senior blogger. He can also be reached via [email protected]
Author Profile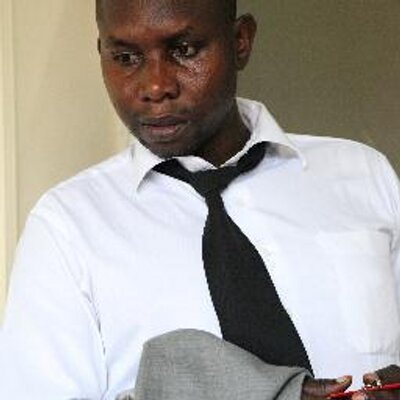 Fred Daka Kamwada is a seasoned journalist, blogger and political analyst for over a decade in Uganda