· Kenyans Love their Country but they justly don't love each other. Ugandans hate their country but they truly love each other!
The race between Raila Amolo Oginga Odinga and Deputy President William Samoei Ruto was expected to end as soon as possible but it's almost did a week. This was, with no substantive winner being declared as yet. What started as a noble election that signifies democracy, turned into a Dem-all-crazy as we continued to wait for the real winner in vain.
We, at The Investigator, had predicted a unanimous victory for 'Baba' Raila Oginga Odinga due to reasons ranging from vast experience, powerful political alliances, sympathy vote (since he was contesting for the fifth time), and common sense, derived from the fact that he is older and could serve at least not more than one term, compared to much younger Ruto who has a bigger chance to contest again in the next twenty years to come. But with both candidates tying neck to neck for five days without scoring the required 50% plus one of the votes, we were already set for a re-run of some sort.

The Dynamics
This stalemate politically, economically and socially signifies a lot of things. One of the interesting things to note is that while it's clear that Kenyans love their country, they don't seem to love each other that much. This deep division always comes into play during every election that ends with terrible post-election violence that ends with the death of thousands of Kenyans.
On the other hand, Ugandans don't necessarily love their country but they love each other. This explains why you never hear of any fatal post-election violence in Uganda. But another interesting dynamic is that while Kenyan leaders, at the top, can sit on the same table and reach a consensus, Ugandan leaders hate each other with a passion, and cannot meet eye to eye. These dynamics explains the social divergence between Uganda and Kenya. While democracy envisages the winner to have his way and take it all, it also provides space for the minority to have their say.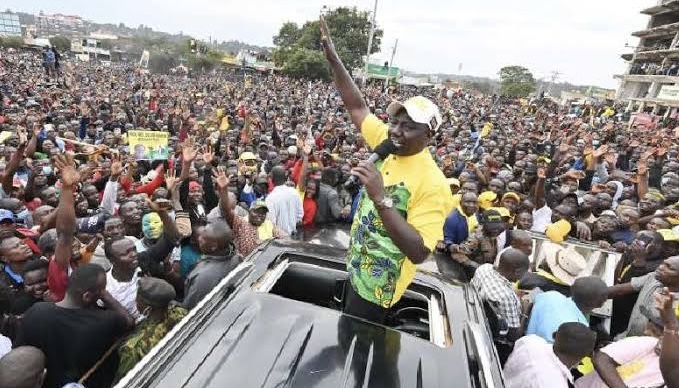 Unfortunately, in Kenya today there is neither a majority nor a minority. The country is deeply divided that it cannot command a clear consensus through the vote. Kenya being the biggest economy in the region, it worries some of us that it lacks the political cohesion to sustain the necessary political stability. When the elections took off on the 9th August, Ugandans praised the Kenyan electoral system. What they forgot to mention was the fact that while Kenyans can have a free and fair election, it leaves them more deeply divided than before.
In fact, what we have learnt from the Kenyan experience is that a free and fair election is not necessarily the panacea for social economic stability. We saw how elections destroyed Algeria in 1992 when the Muslim fundamentalist Party won a free and fair election whose nullification sparked off a civil war that claimed millions of people. In Egypt, the Mohammed Morsi's Muslim brotherhood Party won a free and fair election that led to more political instability when he embarked on a destructive path, and tried to revert the county to the rule by Sharia law.
The Egyptian army had to intervene to save the situation for getting worse. In fact, the Egyptian model where the army has a controlling hand on what goes on politically is worthy looking at. Today Egypt is more stable with General Ssissi like it was with Hosni Mubarak. You could also have noticed that Sudan had a more stable reign during the time of President Omar Bashir than it is with the current 'democratic' dispensation.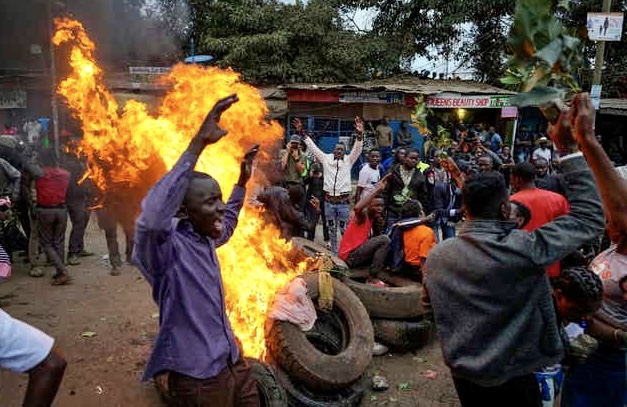 When you look at China which doesn't hold any elections but has got a dominant CCCP Political Party that steers the affairs of the country, you begin to question the logic of holding elections in primitive-second rate societies. The problem with elections is that they bring out the divisions within a given society. It's during election time that people begin to realize how different they are. In second rate societies like ours, although we may seem to have social interests, we don't seem to have concrete economic interests with which to politically rally around.
We don't have polarizing ideas about taxes, interest rates, health, education and economic strategy. In fact, while we have been undergoing high rising prices of commodities, none of the candidates has had any plan to mitigate the situation. This means that even change of the leadership will not translate into change in the social-economic fortunes of the Kenyans. So, what are elections for, if they don't deliver the goods?
The Story
After undergoing such a close election, we should forget about the winner-take-it- all model and adopt a win-win model which accommodates both contestants in government. It's hard to envision a situation where one individual who barely got 50% of the vote by themselves, will load it over the other. In this case, rather than embark on a re-run, Proportionate representation which will accommodate both Raila Odinga and William Ruto in the same government set-up, is the most appropriate solution for Kenya. Otherwise, it's hard to figure out what will happen to the side that ended up at the losing end.
Author Profile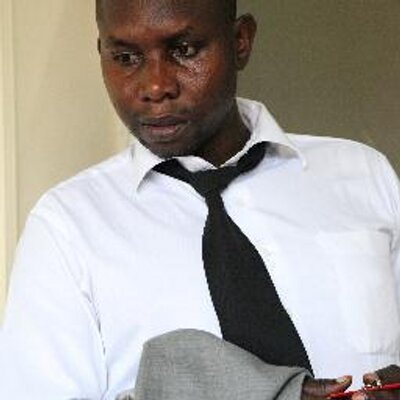 Fred Daka Kamwada is a seasoned journalist, blogger and political analyst for over a decade in Uganda