Government Should Simply Re-nationalize All Agencies Involved in Service Delivery
Last week, Uganda's Ministry of Energy announced that it will re-nationalize its power sector to reduce costs by divesting from its foreign private partners, such as South Africa's Eskom and the international Umeme consortium. The Ugandan officials claimed that the objective of this reform was to "provide electricity to Ugandans at affordable prices". What a shame!
Can you imagine these fellows are just realizing that power is being delivered expensively? It has taken the NRM years to sober up and get back to the drawing board to deliver affordable power to the citizens! Some of us have decried the high-power tariffs and advised and counter advised government to reduce them to no avail. Research shows that as of March 2022, the price of electricity was 0.164 U.S. Dollar (a direct equivalent of 650 Ugandan shillings per kWh for households and 0.128 U.S. Dollar (489 Ugandan shillings at the current exchange rate) for businesses, which include all components of the electricity bills such as the cost of power, distribution and taxes.
But you will be amazed to the fact that Tanzania's power tariff is much lower than that of Uganda. As of March 2022, the price of electricity in Tanzania was 0.098 U.S. Dollar (362 shillings) per kWh for households and 0.101 U.S. Dollar (373 Ugandan shilling) for businesses which include all components of the electricity bills such as the cost of power, distribution and taxes. Now the difference between one unit of electricity in Uganda at 650 shillings and Tanzania at 362 shillings per kilowatt, is a whopping 300 Ugandan shillings.

In simple terms, it means that Ugandans are paying twice the money for each kilowatt of electricity. These days, Ugandans have started enduring incessant load shedding from time to time. With good planning, this should never have happened at all. But due to corruption, which we wrote about recently as being the cancer that will eventually bring down Museveni, Isimba dam, which was supposed to contribute 183megawats to the power steam has reportedly broken down due to the poor quality of engineering, procurement of building materials and construction.
There are reports that the corrupt procurement people diverted most of the cement meant for the construction of the dam leading to its braking down. For your information, Isimba dam came at a cost of $570m (Shs2.2trillion) which is calculated to be almost 6% of Uganda's economy which stands at 37 trillion shillings. One of the reasons why may Ugandans turned into rabid opponents of this government was because they got lost in transition from their core responsibilities of running a government that works for the people and instead turned into power thirsty dictatorship that doesn't mind about the plight of the people.
When President Museveni announced the structural adjustment programs, he made the decision to privatize most of the agencies that were involved in service delivery through the divesture program. The argument was that government was very poor at business and it needed to divest and concentrate on administration. Fine. When you divest, does it mean that you do it at the cost of other core national interests?
Remember government has got the mandate to serve the people by providing the services deemed to be difficult to be afforded by the private sector. But this is what the NRM did; In fact, evidence actually shows that instead of divesting and probably adopting the public –public sector arrangement to continue delivering services to Ugandans, the NRM government instead CLOSED those parastatals completely. Examples to this effect abound.
For instance, the NRM government stupidly closed Uganda Commercial Bank which had built tentacles almost in all corners of the country. Two and a half decades later, they have realized their mistakes and are trying to revive it because they have found it difficult to disburse the parish development model money. Simple common sense shows that UCB should have been the bank on the country side to handle money for giving out to the citizens as soft credit in the form of Parish Development Model.
More to that, the NRM closed Uganda Transport Company together with the Uganda Railways with the selfish intentions of creating market for their fleet of buses around the country. Although President Museveni usually brags that the private sector has filled the gap in the transport sector, the reality on the ground shows that it was a stupid decision. When the taxi operators tried to overcharge the transport fares, Museveni tried to intervene by sending his trusted lieutenant called Major Nakalema to force them to reduce! Oh dear!
Instead of sending Nakalema, UTC and the Uganda Railways should have been the solution to assist the citizens move at pocket friendly fares, By the way, today Museveni and his people are busy fighting to revive the Ugandan Railway line which they deliberately left to rot some few years ago! Of course, it's a good thing to wake up. Today they have realized their mistake and renationalized it and there are claims that the government will create the Uganda National Electricity Company to manage production and distribution and thus "minimize" the "excessively expensive part of the private capital invested".
Having embarked on merging agencies and parastatals last month, which were either duplicating roles or making loses, and resorting to the re-rationalization strategy shows that the NRM government seems to be waking up from its slumber, talk of Rip Van Winkle who slept and woke up after many years only to realize that the world had moved on. Some of us are still waiting for Museveni to wake up from his sleep and revive all service delivery agencies and also revive the Cooperatives to redeem the agricultural sector regardless of whether it takes him a hundred years.
Author Profile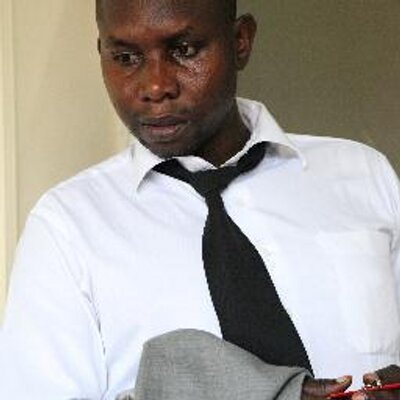 Fred Daka Kamwada is a seasoned journalist, blogger and political analyst for over a decade in Uganda