Towards the tail end of last year, in December to be precise, President Yoweri Museveni convened a press conference at State House Nakasero, in which he engaged the journalists in a question-and-answer session about the various issues obtaining in the country.
During that Q and A session, the journalists tried their best to ask questions ranging from the recent Africa-US summit, the security situation in the great lakes' region with particular mention of the ADF and M23 rebel groups, the politically motivated kidnaps of Ugandans with divergent political views, the rising fuel prices, the high cost of living vis-à-vis the inflation, and the Russia-Ukraine war amongst others.
However, it was deeply disappointing that my fellow journalists failed to pin the President about some pressing issues prevailing in the country today. One such issue that should have been brought to the attention of the President concerns the harsh after-effects of the Covid19 lockdown and how it has devastated the economy.

In more well-governed countries, governments have instituted a stimulus package to help the private sector to recover from the Covid-19 lockdowns. For instance, immediately after lifting the restrictions, the then Kenyan President, Uhuru Kenyatta announced a stimulus package worth millions of dollars for the sectors that were badly hit by the lockdown.
The second issue that was not covered but remains pertinently crucial was the continued illegal detention of the two Members of Parliament, Hon Mohamed Ssegirinya and Hon Allan Ssewanyana, who have been incarcerated under very dubious circumstance. It would have been interesting how Museveni would have reacted to a question that puts him directly on the spot about his recent deviation from the principles of human rights.
In fact, Museveni's Uganda of the 21st century is, in many ways similar to the Uganda of the 70s and 80s when Ugandans lived under constant fear of either getting kidnapped, or killed. When Museveni and his group maneuvered their way to power in 1986, he was very emotional about the issue of human rights and respect for life and property, but today, it doesn't look like the case to him anymore. I think I have deviated a bit.
The Falsehoods
The issue of discussion was supposed to be about the lies that the President was made to transmit last year to the gullible Ugandans, especially when he was asked about the surging fuel prices which have made it impossible for the economy to recover. And without thinking critically about the repercussions of what he was about to say, he said that the fuel prices may not necessarily be a problem because he has devised a grand plan that is rock solid to overcome the surging fuel prices.
He revealed that he had spoken with some development partners to develop electric motor cycles that would replace the fuel guzzling motorcycles. His plan would require every motor cyclist to simply take his fuel consuming machine to Museveni and replace it with an electric vehicle (EVs). Well, we are not saying that it is impossible to replace fuel guzzlers. But we are saying, how feasible is that grand plan and how long it will take to help with the issue of surging fuel prices in the country today?
The irony of it all is that he is suggesting a solution that is realistically long term for a problem that is very short term. Which country has been able to succeed with this idea of electric motor cycles? In Uganda, we have started making electric cars-proto-types called Kiira which have excited President Museveni to believe that he can replace all the fuel consuming machines with EVs in the country.
But the last time I checked, there were only two plying the Ugandan roads. But the President is very optimistic that they can replace over five million motor cycles in the country. Which country has ever managed to replace all machines with electric cars? Can Ugandans afford these EVs? President Museveni himself once said that a hybrid 5-seater Ugandan made Kiira Electric Vehicle (EV) is estimated to cost about Shs100 million.
That is way out of the range of most Ugandan car owners who buy used cars of under Shs20 million. The people advancing suggestions of replacing electric cars are these climate change illusionists who are scared that the climate is badly being affected by the pollution from the fuel guzzlers. But some of us are saying that these climate change activists are not only confusing the world but they are simply scaremongering.
At first, former US Vice President Al Gore threatened us that the world was about to come to an end because of climate change, but he was ably challenged and silenced completely. The reality is that the climate will continue to alternate whether there is pollution or not. Of course, we need to do some environmental protection, but if it means that it requires closing industries and getting rid of motor cars because of pollution, then we strongly disagree with those environmentalists.
In the Bible, we read about Noah's ark which was built when the whole world was struck by floods. Can these activists explain why there was flooding during the biblical days. Was it because there was lots of pollution at a time when there was no single industry or motor vehicle in the world that could pollute anything?
But I must stress that President Museveni's idea of electric cars is not motivated by the desire for environmental protection but he used it as a grand solution as a close substitute for fuel. And I must stress that by asserting electric motor cycles as a replacement for motor cycles as a solution should be regarded as one of the biggest falsehoods of the year. He however went on to say that the fuel prices will come down when the war between Russia and Ukraine come to an end – which then takes us to the second falsehood.
The Second Falsehood
In regard to the Russian war with Ukraine, the President confidently suggested to the attentive journalists, that it would end much sooner than later. He was trying to sound very optimistic about an event that is not in his own jurisdiction at all. In fact, for him to even dream of an earlier end to the war in Russia is another falsehood of its own because the global dynamics are inclining towards more wars.
In fact, clear-minded observers are predicting more harsh economic times to come this year because the world is preparing for another war that will involve China and the western powers. China has already mobilized for war with the motive of taking over Taiwan. In the event that China embarks on that war, we might have much tougher economic times as prices of most products will all go up. Why?
Because we, in Africa, trade more with China than we do with Russia. In fact, the only known Russian product sold in plenty to Africa is the AK47 (the Kalashnikov) rifle that is claimed to have killed millions of Africans. The reality is that the fuel prices are most likely to remain high and President Museveni's idea of replacing motor vehicles with EVs is most likely to succeed in 2060!
Author Profile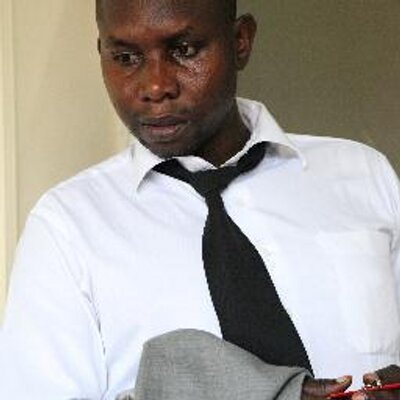 Fred Daka Kamwada is a seasoned journalist, blogger and political analyst for over a decade in Uganda