Kampala, Uganda: When the seat for Arua Municipality in Arua district in West Nile fell vacant after the heinous murder of then legislator Hon. Ibrahim Abiriga Yusuf Abdallah (a staunch and NRM die hard) on June 8th 2018, in Matugga, Wakiso district, the filling of that vacant seat was expected to be a hotly contested one.
Indeed during the by-elections held on August 13 2018, a driver to Kyadondo East Member of Parliament Robert Kyagulanyi and People Power boss, aka Bobi Wine, Yasin Kawuma was shot dead in the scuffled in a hotly contested elections
The elections were won by opposition politician, and Forum For Democratic Change supporter Hon. Kasiano Wadri.

Scores arrested and charged
Shortly after the president and commander in chief Yoweri Museveni had warned the police to arrest opposition wrong doers as he made his last campaign rally for the NRM candidate Nusura Tiperu, the police and other security agencies swung into action leading to rampant gun fire that left Yasin dead, hundreds injured and dozens arrested.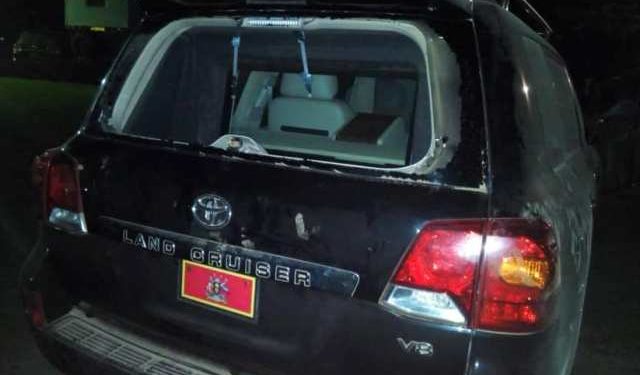 Treason charges
After the arrests, over a dozen Members of parliament including the elected Arua Municipality MP Kassiano Wadri were arrested and charged with treason for stoning the president's car.
Over other hundred FDC and People power supporters were arrested. Among them was a People Power support and mobiliser based in Gabba, Stuart Kasakkya.
Kasakkya was among the lucky few who managed to escape along with the Mityana Municipality MP Fred Zzaake who was tortured to pulp.
Security hunts for escapees
According to intelligence sources, a team of joint security officers are on the hunt for Stuart Kasakkya and scores of others. "If he was in Arua and he took part in the fracas then he has a case to answer and no matter the time we shall get him and bring him to book," said Col. Kaka Bagyenda the Internal Security Organisation (ISO) boss.
This website has learnt that Kasakkya's family, and friends have over time been faced with serious harassment and anonymous calls to explain his where-about, Stuart Kasakya whose where –about remains a mystery, most of his relatives assume he was killed and his body dumped in the lake.