It is public knowledge that they mint millions of monies from their congregations on a daily basis. It is therefore baffling why a typical Ugandan Pastor would hide their dimes, especially when they are stolen from!
And this is the story with Pr. Tom Mugerwa of Mutundwe Christian Fellowship (MCF) who, lost UGX270M but instead reported only UGX8M as his loss. It is upon the arrest of his hitherto blue-eyed boy, also one of his trusted Personal Assistants, Innocent Mukisa that the true figure emerged.
Pr. Mugerwa early this month reported a theft case at Buziga Police Post, of UGX8M by his Innocent Mukisa, 18. Mukisa hails from, Birere village, Kyera Parish in Isingiro District. After reporting the matter, the Pastor deployed services of private investigators and trackers who did a good job for him.

They tracked and arrested Mukisa from Mpigi on Thursday 11th November 2021 as he was returning to his hideout in Masaka where, he had reportedly bought a house using some of his loot. He reportedly had come back to Kampala to check on a one Nicole, another staff of Pastor Mugerwa who, is reportedly his girlfriend.
Pr. Mugerwa had recently fired Mukisa upon reportedly finding out that he had been a spy purportedly planted on him by a closest family member. Upon his firing, Mukisa, also a resident of Lugala, Masanafu in Rubaga Division, went to Pr. Mugerwa`s home in Munyonyo to pick his belongings and leave for the village.
It is at this moment that he broke into the Pastor`s room, picked the bag containing the money and vital documents before easily walking out. Even the regular masses and fellow staff in the Pastor`s compound never suspected him since it was his routine to pick that bag and take the money to the bank. The only would be strange thing is that he picked the bag on Monday instead of Tuesday, the usual day.
On learning about the theft, Pr. Mugerwa reportedly ran mad. Sources say he wasn`t mad for the loss of his money but the documents Mukisa chose to carry it with. Insiders tell us they had among others, financial transactions which include banking slips showing deposits of between UGX500M to UGX800M every week. The same included his American Bank Accounts` details. It is still a conundrum, why Mukisa elected to carry the stuff with him.
And upon his arrest, Pr. Mugerwa had assumed Mukisa would be brought to him first, which would enable him recover the vital documents but this was not the case. He was taken straight to Kabalagala Police station under whose jurisdictions, the felony was committed. It is upon his grilling that it emerged the dimes were not UGX8M but 100s of millions.
It is at this juncture that the DPC SP Julius Ahimbisibwe picked interest. It further emerged that Mukisa committed the offense in full knowledge of his father, a one Achilleo Mubangizi, another worker of the Pastor! It is alleged that after Mukisa confessed to stealing more than the reported figure, his father advised him to say he declared and handed all to the arresting officers.
On this note, DPC Ahimbisibwe ordered for the arrest of his junior, the Investigating Officer PC Ferdinand Matsiko who, was among the arresting officers. Before his eventual arrest, Mubangizi had reportedly gone to Mukisa`s home and transferred all the stuff to yet unknown place. But as we file this report, he is also in Kabalagala cells whereas his son has since been transferred to Kajjansi Police Station for safe custody.
Contacted last evening, DPC Ahimbisibwe said he was at a crime scene in Munyonyo and he referred us to his OC CID Ben Etwok who, referred us back to the DPC claiming he was not only the one in the know of the case details but the official spokesperson of the Division. Asked why they have chosen to lock their own for five clear days without producing him to Court, Etwok insisted; "I however can`t say the case is not in our books but it is the DPC who is the right officer to talk to the press."
Efforts to reach Pastor Tom Mugerwa and or his Personal Assistant and son, a one Tom were futile as they never picked and or returned our calls. On the other hand, we understand the Police`s Professional Standards Unit (PSU) have also picked interest and were last night reported at Kajjansi for Mukisa`s statement as well. Watch this space…
Author Profile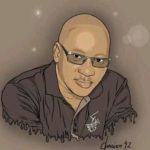 Stanley Ndawula is a two and a half decades' seasoned investigative journalist with a knack for serious crimes investigations and reporting. He's the Founding Editorial Director and CEO at The Investigator Publications (U) Limited