On Thursday last week, Mahad Muhammad, 53, a senior driver with industrial area-based Dembe Trading Enterprises in the city center, started his day in a jovial and usual manner. He went about all his day`s errands until when he retired at about 5:45pm. As a routine, he drove the truck into the parking lot and signed out.
At the exit is a lady who sells cooked food. She is called Harriet. He exchanged pleasantries with her before jumping onto a boda-boda and off, he retired home. After about forty minutes, another boda-boda pulls up at the entrance, dropping Muhammad. Sensing Harriet`s inquisitive face, he guided by informing her. "I have been summoned to the boardroom. See you later." He entered.
That was the last Harriet saw him alive. Later in the night, rumors started slipping through amongst staff, that Muhammad was dead. Indeed, Muhammad had called a certain friend, informing him that he was under attack and in utter danger. The friend kept calling back but with no response. After several trials, someone picked and informed the caller to look for Muhammad from Jinja Road Police Station.

The friend informed others and relatives who, went straight to police, looking for their own. At police, they were told that the person they were looking for had been brought around but in a body form and that the same had been deposited with Mulago mortuary. Indeed, Muhammad was found in the mortuary, dead and cold. May His Soul Rest.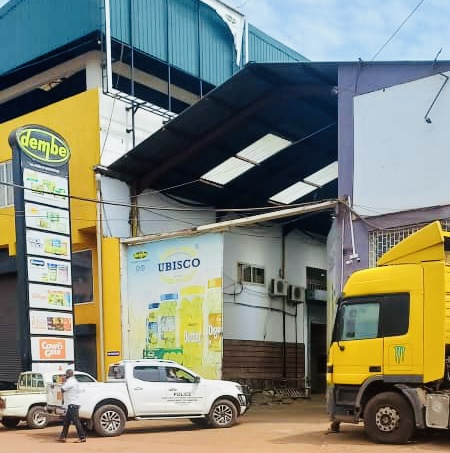 The Story
After the incidence, well-wishers offered information to Kakensa Media, a medium platform owned by a prominent blogger, Henry Ndugwa who, broke the story. Yesterday (Monday), some sections of conventional newspapers covered the story but, not only with minimum space but with some suspects` names withheld, hence provoking this website to dig deeper.
According to the whistle-blowers, Muhammad had been summoned by the Director in charge of Compliance at Dembe, Ms. Zia Uwera. In the boardroom, there was the Head of Security Gideon Odeke, Senaca Operations Assistant Muzammil Adrapi, and the HR, Maurice Atuhairwe. Senaca is a security company offering services at Dembe. The all mentioned above, save for Uwera, were accordingly arrested over the weekend.
It is alleged that Muhammad was summoned for interrogation into his reported theft of a certain product called Cow and Gate, from the company stores. Whether this is true or not, it now doesn`t count. Uwera told detectives from her offices that she indeed had summoned Muhammad and instead handed him over to Gideon for interrogation and to hand him over to police for further management thereafter. This gives credence to why the latter and others were arrested first.
For starters, Gideon is a senior security personnel who was snatched from Senaca by Zia herself, to work at Dembe. In the course of torture, him, plus equally experienced Adrapi, would be knowledgeable of where to hit on a human body for purposes of impairing and or killing them. It is therefore believed that their attack on Muhammad was intentionally to have him into a mini comma, produce and drag him to police cells and be declared as having died in custody. But why the stance? Bigger story soon.
Indeed, a one Bobby, another Zia`s confidant at the office was heard telling staff members that Muhammad had died in police custody. What is most disturbing among close sources is that Muhammad was of all staff members, the most trusted and very loving to Zia. He would be assigned sensitive missions outside his docket. Sometimes even across the border.
"Even if any of us committed a mistake and it gets to Muhammad`s knowledge, the offender would immediately pack their belongings. That`s how powerful Muhammad was," said one of the still active staff members. Like to Zia, Muhammad was also a tight with his other killers Gideon and Adrapi. It is therefore baffling how; Zia just allowed their bestie to die under her nose without raising a finger but cheering on with deeper instructions instead!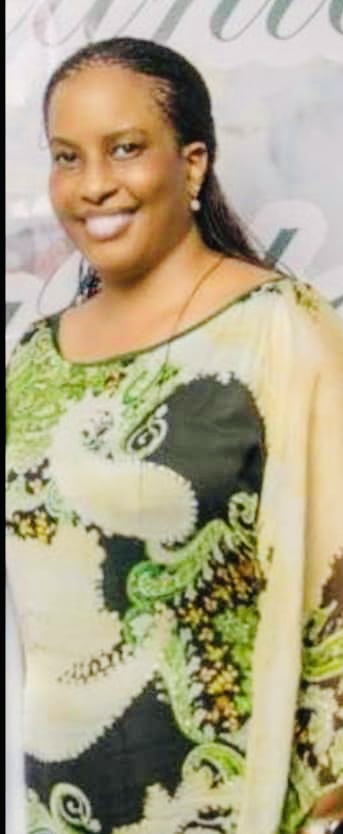 Upon their arrest and interrogation, Gideon and team overwhelmingly offered evidence pinning Zia. They offloaded everything from theirs to Zia`s shoulders, saying it was a mission strictly assigned to them by her. Zia is not only the Compliance Director at Dembe. Her clout pushes through to be referred to as `Mukyala Boss`, Luganda title for `Boss` wife`. However, we authoritatively understand that Zia is not the official wife to Anil Damani, the CEO of Dembe Trading Company. Though, we don`t rule out the strong allegation.
Going forward, Zia was yesterday afternoon summoned by CID Headquarters through their Jinja Road section, for recording a statement after which, she was detained. "You have no cause to worry about me. I will be out in a few hours. You don`t have a clue who you`re trying to joke around with," she reportedly told Cops and friends who showed up at her cells for sympathy.
Indeed, Zia is not among our ordinally criminal suspects. She`s beyond and above. In the course of filing this story, a call interrupted us, with intel that a big-name General had interested himself in the matter. Whereas they are trying to manage the case from the police level, the new CID Director, Maj. Tom Magambo isn`t an easy nut to crack yet.
Nevertheless, just in case Magambo proves stubborn, services of the legendary Criminal Lawyer, MaCdusman Kabega aka `The Devil`s Advocate`, have been already secured. Kabega is a celebrated criminal lawyer who have handled almost all the known high-profile murder cases Uganda has ever registered in the past three decades, his latest being that of Mathew Kanyamunyu. Like we stated in the preamble, this is just an introductory story whose `Murder-in-the-City` series will come through as they unfold.
But who is Zia?
Like we hinted above, Zia Uwera is not a simple name around the country`s big circles. She was born and named Phiona Bantariza around forty-five years ago, to Late Hon. Francis and Joy Bantariza of Today`s Buhweju District. She`s officially married to Ivan, a Rwandan mostly living in Canada. Before Ivan, she had a long stint with now a senior member of the First Family. Her journey from Phiona Bantariza to Zia Uwera is another story of its own whose particulars could harbour among others, the reasons why she`s finding her person entangled in the state she is in now! Watch this space…
Author Profile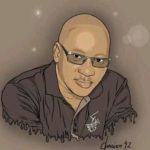 Stanley Ndawula is a two and a half decades' seasoned investigative journalist with a knack for serious crimes investigations and reporting. He's the Founding Editorial Director and CEO at The Investigator Publications (U) Limited