The manner in which Vipers SC concluded the 2021/2022 StarTimes Uganda Premier League (SUPL), the celebration style last Saturday with musicians sending the club's fans into frenzy up to the late hours of the night, tickled me to thinking and giving the Club's success story a different conclusion.
It's not this media house's orientation to seam in merriments especially if they do not concern us but the way Vipers were crowned and celebrated with the fifth league trophy just in space of ten years, got us heartened. Upon minutes of critical thinking, the story itself is that, save for accomplishments on the Pitch at Vipers Kitende stadium, Dr. Lawrence Mulindwa sat down and worked morally against all odds to inscribe and design a fruitful club football blueprint.
Well, we all know that, 'Success doesn't come easy'. Even the most dedicated entrepreneur sometimes finds it tough to stay on track. You'll battle things beyond your control and encounter issues you couldn't have predicted. So, how do you keep your eyes on the prize mister Mulindwa? How do you make sure the struggle doesn't divert you from your ultimate goal of successes mister Mulindwa?

Old man, Tim Notke, the high school basketball coach put it all right for us though. He said that, "Hard work beats talent when talent doesn't work hard." Most of us agree talent matters. In fact, many experts dispute the notion that hard work overrides talent every time. Here is the caveat to talent visa vie Hardwork. hard work must be the common factor for anyone seeking to be successful, regardless of talent. Yours truly, want to add my voice to many that dispute and despise the notion that talent overrules hard work.
In my sports journal, and particularly the column where I keep safe football Uganda stories, I have come to realize that 'No amount of talent can supersede hard work. If you have natural ability, please don't expect it to automatically generate success. It won't. Let me tell you a case about Dr. Lawrence Mulindwa and why his personality will remain on top of the game.
The vastly businessman has killed all the volumes of what most football administrators of today ride on, that to be a successful sports administrator, one must have played or coached a sports discipline. In other words, that one must have logically been talented in sports. Mulindwa is a Ugandan teacher, business man and entrepreneur who serves as the director and president of a football club, Vipers SC. He is the former president of the Uganda football governing board FUFA for nine straight years, and he was the second longest serving FUFA president after Kabaka Daudi Chwa (1924-1932).
He is also the executive director and former Head teacher of the school, St. Mary's Secondary School Kitende. For starters that is what I am telling you, that is his simple CV, and profile therefore. Today if you weigh his successes especially in sports, he supersedes all the administrators to have been football presidents both in office and outside of it.
Let us start to compare! Denis Obua? With all due respect of the fallen man, its true Obua had a talent playing with the 1978 Cranes team that took Uganda to the very first ever Afcon, playing all the way to the finals that Uganda later lost to Ghana in Accra 2-0 in 1978. Obua would later coach some football before retiring to administrative role as president of FUFA.
Let us not lose the track. Did Obua own a successful football club? Did Obua ever built a stadium? Well, it's not okay in Africa to talk about the dead for we shall be disturbing its rights. The answer to the two questions however is a humble NO!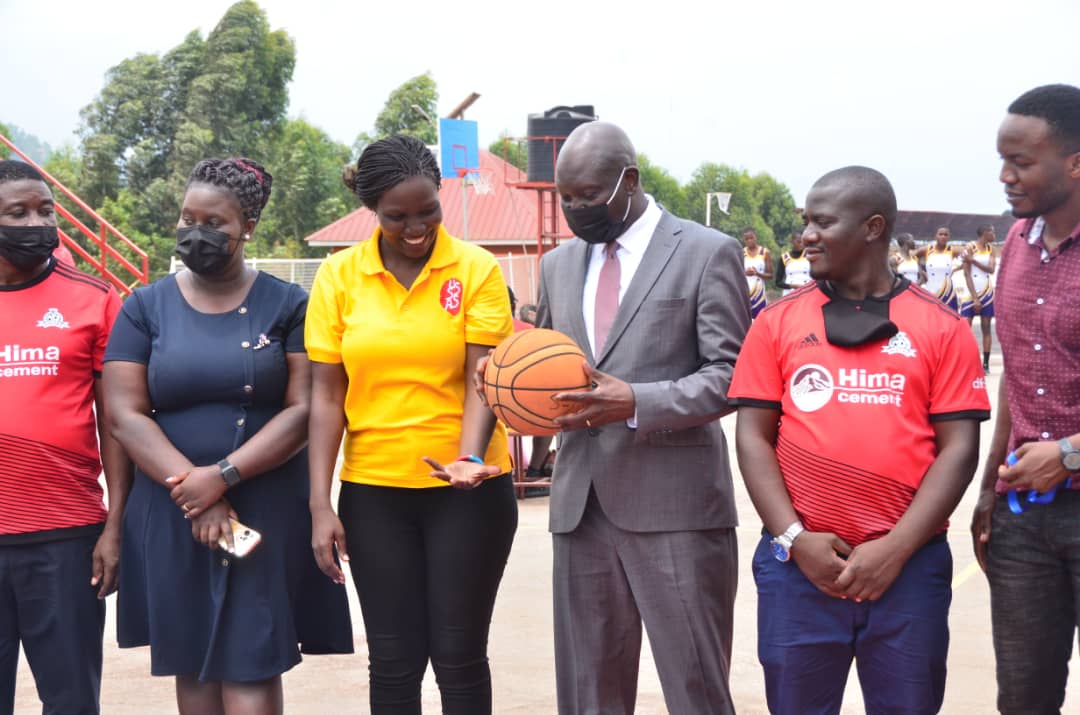 My story is however, to tell you that Mulindwa, a man not known so much in football playing history, save for appearing to us from the blue leading FUFA for nine years and later leaving without such a clean legacy with many of us blackmailing him, challenging his FUFA presidency, has stood still, tall and gaining success after success many years after exiting office at Mengo. And, I am not just talking for the sake of it. In lieu of Mulindwa facts don't lie!
FUFA:
His achievements as FUFA president must have well been widely covered in the many sports pages. His biggest challenge, one, his foes blame him, is that all through his nine years as FUFA president, he could not qualify Cranes at the Continental football show piece. I don't agree with you challenging him on these grounds. Rather to remind you where he found FUFA and where he left it.
Also, let me tell you that he settled outstanding debts for the Federation which included recovery of the land title for the FUFA House in Mengo. Under him were more capacity building courses conducted and Uganda Cranes was unbeaten at home for eight years.
Inter regions competitions were re-instated, FUFA awards were introduced, Uganda lifted the Cecafa Senior Challenge Cup for four times, and more sponsorship deals from many companies were signed. The relations with fans, Government, CAF and FIFA that had been rotten and lost were regained and once again enjoyed under Mulindwa and beyond.
You could be reading this article with such a glum on your face. Yes, the above are successes he gained as a team at FUFA but he was the top decision maker mark you! Even then, this article tackles not the Mulindwa a FUFA president. No! Rather the Mulindwa an individual digging deep into his individual pocket and investing in sports, something that has eluded many of us.
Vipers SC: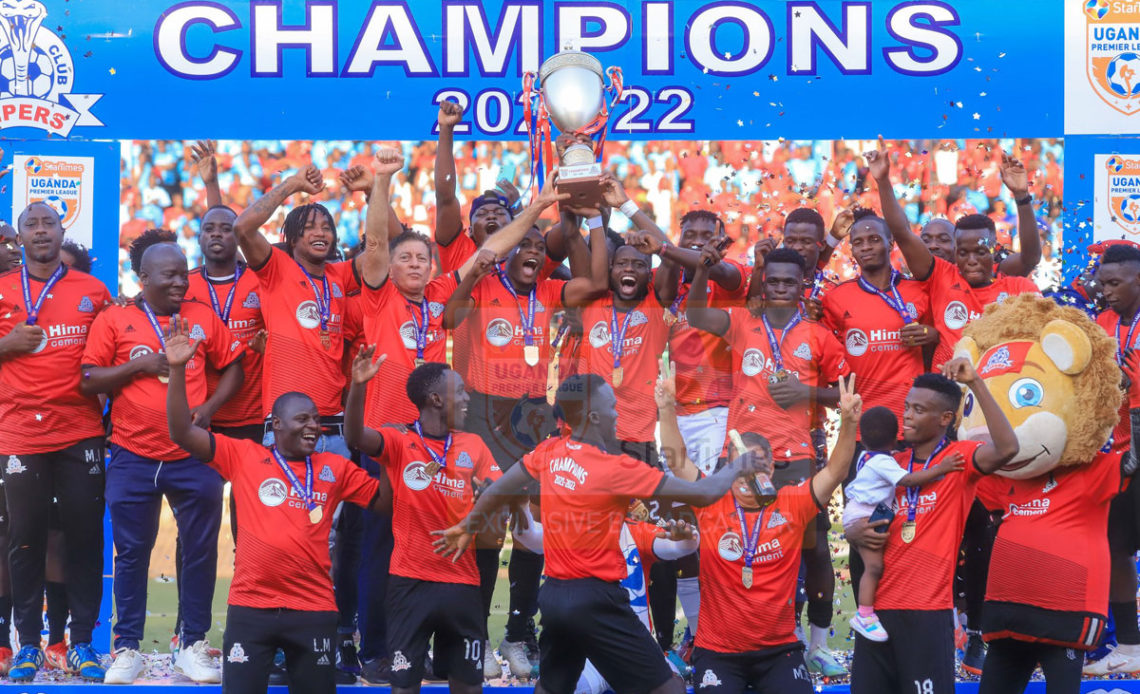 Born in 1965 at Kanyike Kamengo, Mpigi District, Mulindwa is Vipers SC's majority shareholder and a back bone of the five-time Uganda Premier League winners with 90% shares. He started his administration career as a Chairman of Bunamwaya FC now known as Vipers SC from 2000 to 2004.
Digging deep in his own pockets, he rebrands the football club from Bunamwaya to Now Vipers SC in 2013 when he left FUFA. Mulindwa put his attention on Vipers SC with an aim and a dream of making it the best Football Club in Uganda and on the African continent.
His dream has enabled the club to win five league titles, has triumphed in Uganda Cup, Fufa Super Cup and Fufa Super 8 Cup. The club founded as Bunamwaya FC in 1969 has played in the Uganda Premier League since 2006 after winning the Wakiso District and Super Mini League promotion league in 2005. They have finished in the top half of the table every year since the 2006–07 season.
With the backing of Mulindwa, the club signed several important players for the 2010 season, including seven members of the Ugandan National Team at the time. Bunamwaya won their first ever Uganda Premier League title with two rounds to spare but because Mulindwa had not heavily started investing, they did not participate in the 2011 CAF Champions League for financial reasons.
Bunamwaya were unable to replicate their success, finishing 3rd in 2011 and finishing runners up in both the cup and the league in 2012. On 21 August 2012, Bunamwaya was renamed Vipers SC in order to "elevate the status of the club" and make them more nationally relevant.
League success finally came again in the 2014–15 season after a league campaign which saw Vipers lose only once. Then led by coach Edward Golola, with the club having close ties with St. Mary's School in Kitende, they signed 17 players on the 2015 championship-winning squad.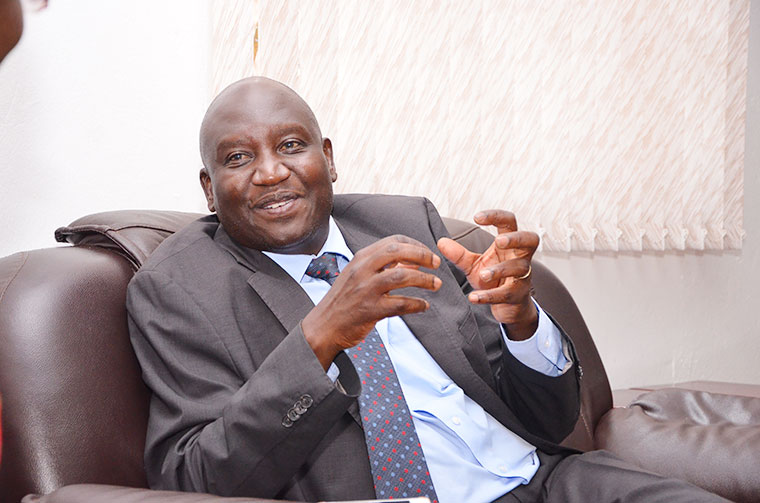 The championship found Vipers in continental competition for the first time. In the 2016 CAF Champions League, they lost their first ever continental tie 2-1 on aggregate to Enyimba FC of Nigeria in the preliminary round. Vipers finished runners up in the 2015–16 season but saw their first ever success in the Uganda Cup, beating Onduparaka FC 3-1.
The win qualified them for the 2017 CAF Confederation Cup where they beat Volcan Club from Comoros 1-1 on away goals in the preliminary round but fell to South African Platinum Stars in the first round 3-2 on aggregate after conceding a 90th minute penalty. The Vipers participated in the 2018-19 CAF Champions League where they fell to CS Constantine of Algeria 3-0 on aggregate, one round shy of the group stage.
In May 2020, Vipers SC was declared champions of the Uganda Premier League 2019/2020 while leading with 54 points from 25 matches for the fourth time in their history after the league was cancelled by FUFA due to the outbreak of COVID19 disease.
In April 2022 Vipers won their rivals KCCA FC at Lugogo stadium 2-1 coming from behind through their captain Halid Lwaliwa and Milton Marisa. Vipers SC went on and lifted the trophy after beating Express FC 3-0 at St. Mary's stadium with four games remaining of 2021-2022 season Talking about Vipers achievements both locally, regionally and on the Continent their representation is no doubt. The club is surely a force.
Between 2010 and 2022, the club has collected eight trophies in their cabinet. They have five Ugandan Premier League titles, 2010, 2015, 2017–2018, 2019–2020, 2021-2022 seasons, two Ugandan Cup (2016, 2021), one Ugandan Super Cup (2015) and one Pilsner Super Cup of the 2019 season.
Stadium (St. Mary's Stadium, Kitende):
In March 2017, Mulindwa the football investor became the first Ugandan to own a private stadium called St. Mary's Stadium-Kitende. It was all joy as the facility was officially opened to the public with a CAF confederation cup game against Platinum Stars from South Africa which the Venoms beat 1-0. The stadium has 1,500 VIP seats and 25,000 overall seats, making it the second largest stadium in Uganda.
St. Mary's Stadium-Kitende is home for the Sports Club Vipers SC, a football club playing in Uganda's top league Uganda Premier League. On 3 March 2017, the African football governing body, CAF, cleared the then newly constructed St Mary's Stadium to host football games. St. Mary's stadium is located in Kitende on Entebbe Road and was built by the club patron and former FUFA president, Lawrence Mulindwa.
The stadium is considered one of the best stadiums in East Africa. It is the first ever artificial turf pitch stadium to be established in Uganda and East Africa as a whole. It is the second largest stadium in Uganda next to Mandela National Stadium. The stadium was completely refurbished in 2018 and includes artificial turf. Had it not been for Mulindwa Building this stadium, Uganda would have been suspended by CAF and FIFA from hosting international games because of the sorry state of Namboole.
Creating stars and Feeding the Cranes:
One fact for sure is that Mulindwa has invested heavily and will continue investing and standing there for Ugandan football. His school St. Mary's Kitende is also well known for grooming talents to the Senior national football team the Cranes. Both Kitende and Vipers the club have produced close to tens of thousands of fine talent and footballing stars.
The likes of Bengo Steven, Jungu Methodius, Lwaliwa Halid, Balinya Juma, Paul Mucureezi, Geoffrey Wasswa, Anthony Bongole and Yuda Mugalu are football stars some retired other still playing for Cranes.
The list is endless though. Also features Alitho James, Ismail Watenga, Murushid Juuko, Dan Wagaluka, Ibrahim Juma, Kizito Luwagga, Muhammad Shaban, Kizito Keziron, Mike Mutyaba, Deus Bukenya, Nicholas Wadada, Birikwalira Dan Danucho, Siraje Sentamu, Mandela Ashraf, Farouk Miya and Godfrey Walusimbi among so many.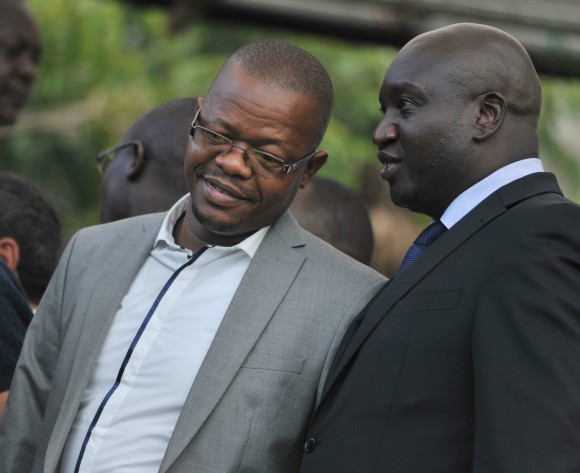 Vipers Club Bus;
Something that is also unique in our club football. Still for the first time ever in local club football history, Viper SC came first in 2019, when Club owner Mulindwa unveiled a factory manufactured club bus to be in Uganda with a club name on the number plate. It is no longer breaking news that Vipers Sports Club has a 70-seater bus after pictures of this Scania, monster made vehicle first leaked three years ago. In inches, this Irizar PB model bus has a width of 2250, measuring a length of 12920 with a height of 3876. The bus is well conditioned with good furnished seats and lavatories for self-convenience.
Value to the League:
Vipers SC consistence and competition is sure value to the local football league that would otherwise be boring us today. In fact, Mulindwa worked hard to persuade local fans through Vipers and the Club boosts of the biggest number of fans in local club football history.
Vipers clinched the league title with four matches to spare and you would expect the club to give a bore run about at their final game last Saturday. It was what as the players and the club head coach, Brazilian manager Roberto Oliveira wanted to give their fans value for their money.
Up to the last game of the StarTimes Uganda Premier League, the coach didn't alter his best eleven players, save when forced by injuries. He means business and he even celebrated Vipers fifth goal in the 5-0 drubbing of relegated Police on Saturday at the St Mary's Stadium in Kitende like it was a crucial winner. He still demanded more from his players.
That unforgiving and competitive stance has accorded Vipers a record shattering 74 points from 30 matches, the same tally the Venoms last managed in 2010 while still under the Bunamwaya flag name. Ending this season, Vipers SC established an 18-point breakaway gap difference over second-placed KCCA to cement their superiority this campaign.
Education and Sports:
Mulindwa is just good an administrator. What most schools take as part-time or simply that physical Education (PE) for break time, St Mary's SS Kitende, Mulindwa's own school take it to another level, all in the name of developing local sports and football.
His school early this month won their 10th national football trophy beating Gombe High School 2-0 in final at Barifa Stadium. It was the Wakiso District giants' ninth national football trophy in 18 years powered by the huge investment of school director Lawrence Mulindwa.
Luckily on three occasions, Kitende has not lost a final in Arua coming on top in 2008 and 2011. The small-SMASK as its touted, is a private secondary school, one of the leading schools in Uganda with two campuses providing unrivalled range of environment for educational opportunities running as an "O" and "A" level, boys and girls mixed school.
The school is unique in size and structure today, with ground breaking opportunities that have opened up borders for international students, from countries like Rwanda, Senegal, Sudan, Kenya, Tanzania, Burundi among others. Sports is at the heart of the school featuring in all sports disciplines like Football, Netball, Rugby, Volleyball, basketball and Badminton among others.
Honorary award:
On 13 December 2018, Mulindwa was awarded an honorary doctorate degree from London graduate school in honor of his contributions towards development of education and sports which he received during the 15th Dubai leadership summit in UAE.
Talking about taking the lead in sports and particularly football development, Mulindwa is his own class and will continue to touch the skies, if anything calls him Mister football! In conclusion, I repeat, "Hard work beats talent when talent doesn't work hard." For Mulindwa though, it's hard work and talent working at the same time. He has made sure he works hard as an administrator but to look out for talent that works.
Author Profile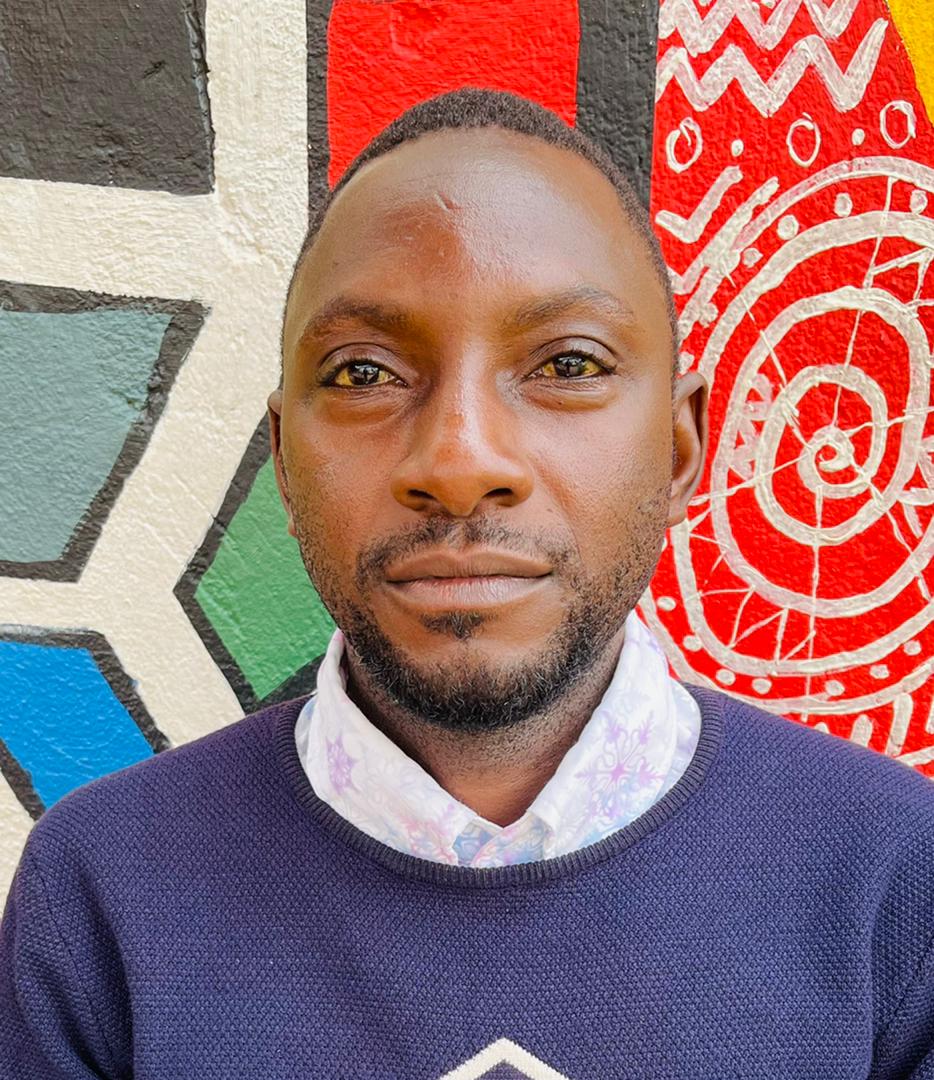 Mr. Daniels N. Tatya is an affluent Sports Writer, Commentator and Editor. His over 15 years of covering almost major sporting events makes him a revered and an authority on investigative Sports journalism in Uganda. He can also be reached via [email protected] +256(0)758268315