He was a champion both in the ring and outside of it. He was naturally humorous and his not Joking subject riddles, though many though he was a joker, delivered most, his prior fans by the ring side in several arenas, just to watch not Kick-Boxing but Moses Golola the man, not the game.
Gradually and leisurely, many of us fell in love with the game of kick-boxing to-date. That a sportsman the caliber of Moses Golola is retiring is bad news. The good news though is that he is not retiring and going to sleep quietly. Much of his time in retirement will be spent nurturing talent for the Sport he single-handedly hoisted.
Again, as the 'Not Joking Subject' sportsman Golola is pondering retirement some night this year in December with one more night fight, a fight he loves to win for himself and for the sake of his fans, there won't be no more jokes for the game after the motor-mouthed athlete retires. It's going to be real talent business for him.

Talking about his last fight, or tag it retirement fight, when he wins, it will be for himself to retire with grace. Also, when he wins, it will be for his fans to celebrate a sports career for a sportsman like Golola they loved to the dot and the game of kick-boxing in the Country thus far.
On the other hand, the fans remain begging for more! Many have tagged him a joker but he is ever serious and will always continue to tell you he is not a joking subject. If you so think that the Kawempe boy is a simple subject, dare him in the ring. Its then that you will read properly that he is not a joking subject.
Success fight lists
Golola, experienced in K1-Style has beaten every Ugandan kickboxer who comes by his way. Titus Tugume was no more 'Rock' for Golola and so was Abu Kikenwa. Umar Ssemata got included on the list that Golola devoured. Ssemata, a Muay Thai fighter which is a little bit different from K1, also fell to Golola's ring power and his success story. He could not spare the foreign fighters. Andres Nagy was punched down by the Ugandan comical fighter and others too. So, when the Kickboxing champion of East and Central Africa, Golola Moses of Uganda, hangs up his gloves and so closes door to his ring business, then many feel sad and they will be missing him. But then, his, is a fantastic kickboxing career. "I want to put focus on developing young talent. You've realized that if I am not fighting, there is no kickboxing so I want to retire so as to give way for others."
The Margarita fight:
This will be Golola's retirement fight. Golola's big announcement over the weekend at his home in Kawempe also revealed that he'll throw his last kicks and punches come late this year, against South Sudan's finest James Majok, in a match dubbed "The Margarita fight". The fighters' last meeting in the ring ended in defeat for Golola. It was a non-title fight that was held in Juba.
With the re-match on card, the Ugandan promises to go to retirement with a win on his name over Majok, when they square off. The fight is expected on 9th December in a Ugandan venue which remains undisclosed for purposes of proper organization and planning. This Golola retirement fight had been planned for last year but was reschedule to this year citing Covid-19 and the ensuing restricted movement World over.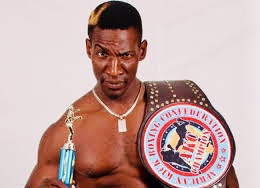 Golola Talent Academy:
Golola has so much love for the sport of Kick-Boxing. For his love therefore, he has lined up activations which among others include; Regional kick-boxing knock out tournaments dubbed "Unaweza" (Yes, We Can) under Golola Talent Academy.
"I want to put focus on developing young talent. Golola Talent Academy (GOTAC) should be able to produce the next Golola's on the kickboxing scene. I will feel prouder if the game of kickboxing lifts more youth from abject poverty and drugs."
Sports Tourism:
Golola has been the epitome of attraction when it comes to sports and Kick-Boxing in particular. His statements have been overwhelming and professed by many to be true inspirations for the fans and the young talent in the sport.
And, it's not been only in Uganda but also true across the globe. Catchy statements like 'I am not a joking subject' could truly pass for a man who can attract masses as tourists, especially domestic tourism.
When he dropped that "I can only look at a woman and she get pregnant" was one killer statement that pulled many to come for his fights. This, only to watch a man who can make women pregnant without going the natural and physical way of pro-creation. That is tourism.
Golola himself confesses his love for tourism. "The other thing I want to focus on is to promote my country in tourism. I'm happy to note that people travel from far to come and climb the Rwenzori Mountains. How about if all Ugandans get involved in traveling and exploring their country! I want to lead that campaign,"
Writing the Kickboxing script:
The motor-mouthed fighter, who became a household name the past years, will leave a mark on Uganda's kickboxing scene and his name will go down in the books of history for popularizing the sport. Golola, 42yrs, having been born on 22nd May 1980, became self-made celebrity, entertainer, champion kickboxer, actor, philanthropist, businessman and investor. He is known for building his personal brand.
While his actual accomplishments as a kick-boxer have been questioned by the media in Uganda and the World, with accusations ranging from rigged fight events to outright fraud, Golola has, and can, nevertheless, be credited for popularizing the sport of kickboxing in Uganda. One cannot talk about, and document Uganda kick-boxing without the Golola name. It would be a dead script.
Before him, Kickboxing was a discipline which previously generated minimal fan interest in Uganda. But he has managed to build up a large fanbase in Uganda. His 2011 fight against Abdul Qadir Rahim managed to attract the largest attendance in Uganda, away from Ugandan national football team matches. And Golola has, for the fact, the largest fan following in Uganda, outside of the national football team.
It should be noted that Kickboxing just turned to the professional level in 2008 according to the Sports archives. And until Golola came onto the screen with a bang, not much was known about the sport. Truth be told, kickboxing was another of those games Ugandans only got to hear of in passing.
It was something a few saw only in movies starring Jean Claude van Damme such as Kickboxer. For others with children in international schools, their children had a chance to play the game. Overall, kickboxing was unknown to many. But it changed and now, it would not be wrong to say the father of kickboxing in Uganda is Golola. Otherwise, who cared to know about a Titus Tugume, a Malik Kaliisa or a Ronald Mugula before Golola happened?
Humorous Golola:
Which man can claim to eat 10kgs of ready mingled posho and drink jars of Juice, Bushera and water and still feels hungry and thirsty? Which man can only look at a woman and she conceive? Which man can bury his opponent in the ring? Golola can and once paraded a Coffin at a Pre-Match Press Conference held at centenary Park in Kampala!
Quotable quotes:
With his loose talk, Golola's assiduousness as he prepared for big fights never left many glued on their even meagre resources. They would dig deep in pockets to book a ticket and a seat for a Golola fight.
Behold; "The reason l have camped here in Mabira is to meditate because l need to calm my medulla oblongata. I feed on wild insects. I love Nature, Monkeys are best friends now. Even all the trees in the Mabira forest bow to Golola Moses of Uganda."-Comical!
"I call this contest the biblical fight. It is Moses Vs Abraham. I will fight to kill him (Abraham) and he will be carried in this coffin."-Teasing! "I am the only man who can look at a woman and she conceive straight away. So, I warn all the men to take care of their wives."- Anyway let's continue.
"The belt is gone but Golola is still around. I fought like a man. You can win Golola Moses but you can never defeat Golola Moses. There is no retreat, no surrender."-Very courageous.
"I had to face Nagy in a rematch but it never happened, so, I will beat you (Mugula), the German shepherd because you are one guy responsible for Nagy's death. You will pay for that because you caused his death. For Heaven's sake, I will take your wife but leave the kids since they belong to the nation."-Provocative.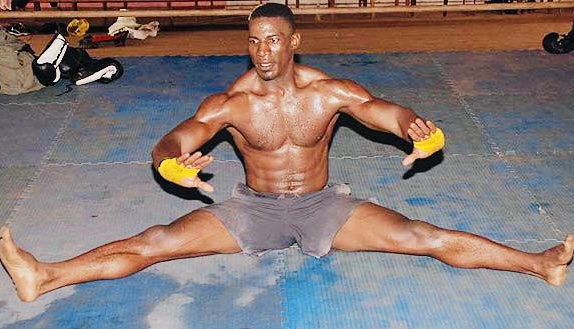 "There can only be one champion and that is Moses Golola of Uganda. I am the number one who even fears himself after seeing myself in the mirror."-Self-belief.
"From the Anther to the stigma, I am the hot temper, the undisputable champion, the number one in Uganda, East Africa, Africa and the world. I am not a joking subject."-Be confident.
"My daily meal constitutes barbed wire, cement, 2 buckets of porridge, Fruits and 10 Kgs of Posho. I Crush Rocks into Stones during training and I am ready for anyone in my midst."-Really?
"People think they will eat and fatten on my sweat but at least not on my blood. I am not a joker. Golola will make even more money."-Uuuum!
All that and many, honestly gave the World, Golola's humorous personality and flamboyant showmanship, traits which have helped him to popularize the sport of kickboxing in Uganda and helped him to gain a large fan following.
Golola the Champion:
He is the Kickboxing Champion of East and Central Africa having emerged winner in a controversial match against Hungarian Andras Nagy on 9 December 2011. Before we heard of a man called Moses Golola, the sport kickboxing was being practiced in the country, way back in the 90s. Kickboxing in Uganda took root in 1993.
At the amateur level, some of the first men to play the sport at a national level were Burunana Ssemwogerere, John Mukunde, Ronald Mugula, Shaban Andama, Richard Ddamulira, Abu Kikenwa, Erick Onen, Titus Tugume and Golola himself.
It only got realized and turned to the professional level in 2008 after Golola came onto the screen with a bang. He has always been a champion himself, either in the ring or outside of it. His current record stands at 25 fights with 19 wins (11 of which are knock outs), 1 draw and 5 losses.
Author Profile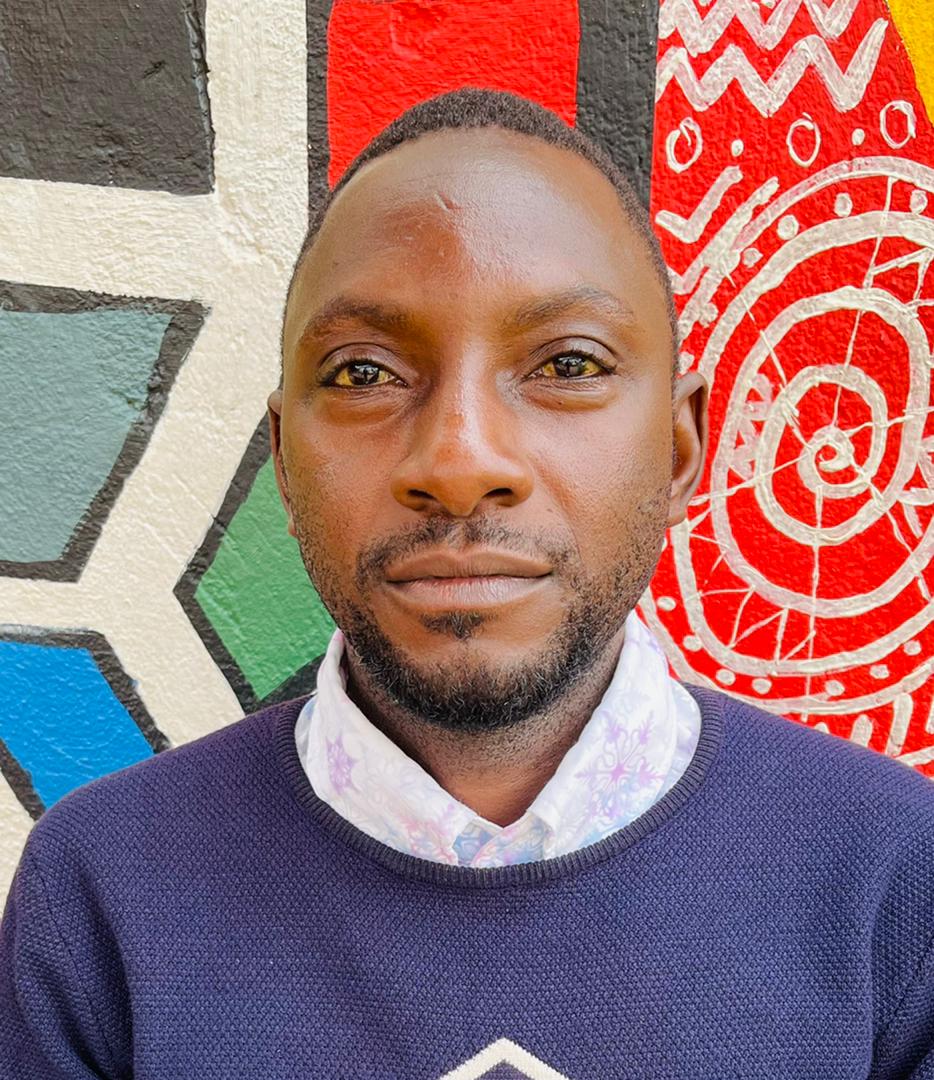 Mr. Daniels N. Tatya is an affluent Sports Writer, Commentator and Editor. His over 15 years of covering almost major sporting events makes him a revered and an authority on investigative Sports journalism in Uganda. He can also be reached via [email protected] +256(0)758268315