The Arab youths who were hosted and given the best education by the United States ended up being used by Osama Bin Laden to hit their mentors on September 11th 2001. The devastating double terrorism-raids would change the way the United States of America looked at the seriousness of the tragedy posed by the marauding terrorists.
Ever since that dark moment in that country's history, America and her allies started taking the war of routing terrorism to the very heart and soul of the problem itself, which has seen countries and leaders who were enabling terrorists, devastatingly dealt with. Coming close to home in Kenya, Somali youths who studied and actually were living in there, ended up carrying out the last two shattering terrorism acts that country has ever seen.
By the end of the count, hundreds of innocent people were lying lifeless and thousands fighting for their lives. Yet, this is not to discount the massive material damage which those terrorists ended up visiting on their host country. Each one of us, who happened to be around at that time, reminisces the twin bombings at Kyadondo Rugby Grounds and at the Ethiopian Village in Kabalagala.

The forgettable moments of madness transpired while the victims and all of us were deeply immersed in watching the World Cup edition of 2010. Tens of innocent lives ended up being lost in those ugly incidents while hundreds lived on to suffer with both physical and psychological wounds.
Needless to point out is the fact that some of the terrorists were foreigners who kept moving in and out as they intrigued to cause mayhem against our sociable motherland and its inhabitants. What we can learn from the above considerably lengthy preamble, is the fact that whichever country we have quoted here, ended up paying a very huge human and infrastructural price merely because they had let down their guard.
Security was caught napping. Immigration was caught lying on its laurels. Each and every one of us was living completely recklessly, unaware of the huge accidents that were pending on us. Yet and as, it is characteristic of all the descendants of Adam and Eve, we seem not to have learned anything, nor forgotten nothing from the shattering raids above.
Nothing can explain our collective recklessness better than the apparently uncontrolled exodus of the Eritreans and the Ethiopians into Kampala and its environs. The Eritreans and Ethiopians started pouring into Uganda after the exit of the South Sudanese who had taken over the country by storm. Despite our hospitality, our brothers and sisters from South Sudan are remembered for not having treated us so kindly, as we ourselves were treating them.
Stories abound regarding how the South Sudanese paid us back by killing our people who had ventured into Juba, to carry out trade as well as confiscating our items of trade and vehicles. This posture, yet we had helped a great deal to bring sanity back to Juba and even hosted those people before the end of the liberation war and thereafter.
Going back to the Eritreans, the subject of this write-up, they are currently scattered in several parts of Kampala, including Kansanga, Kabalagala, Kibuli, Nsambya, Wandegeya and elsewhere. They started arriving in small numbers, perhaps to scout for whatever opening for whatever ends available for them in Uganda. Some joined our higher institutions of learning and the rest took to petty businesses, selling sodas, tea laced with suspicious flavors and food.
In spite of the fact that the majority of those businesses are being passed off as eatery kiosks, our undercover agents can reveal that they are in reality, being operated as outlets for forbidden drugs. The same are also, according to our undercover agents, being used as hideouts for international fraudsters as well as drug dealers. That is why, we can authoritatively reveal, membership to the majority of these small trade errands are, strictly restricted to Eritreans and, maybe, a very negligible Ugandan clientele.
Worryingly, as per our findings, the operators of those drug outlets clandestinely supply their things to many students through their Ugandan agents. The drug dealers target students in higher institutions majorly, but also those in secondary schools. This is why, as per our sources, those kiosks are strategically located around higher institutions of learning and close to densely populated areas where, there happens to be a steady supply of demand for those forbidden products.
The biggest fear is, apart from throwing the users into mental problems, the targeted youths can end up getting intoxicated, making them an easy prey for purposes of use for very heinous crimes such as terrorism. It is worthy pointing out that majority of reformed terrorists have reported being innocently led into those dangerous acts by consistently being fed on these hazardous drugs.
To this end, we shall shortly unleash a story in offing, involving a teenager from a very powerful military family, who is currently hospitalized after critically going bonkers, following an overdose of very dangerous drugs obtained from outlets operated by the Eritreans. But many of these Eritreans, we have gathered, are illegally in Uganda. How do they come in? Through which routes? Via which tactics and means, are details for another chilly story. Watch this space…
Author Profile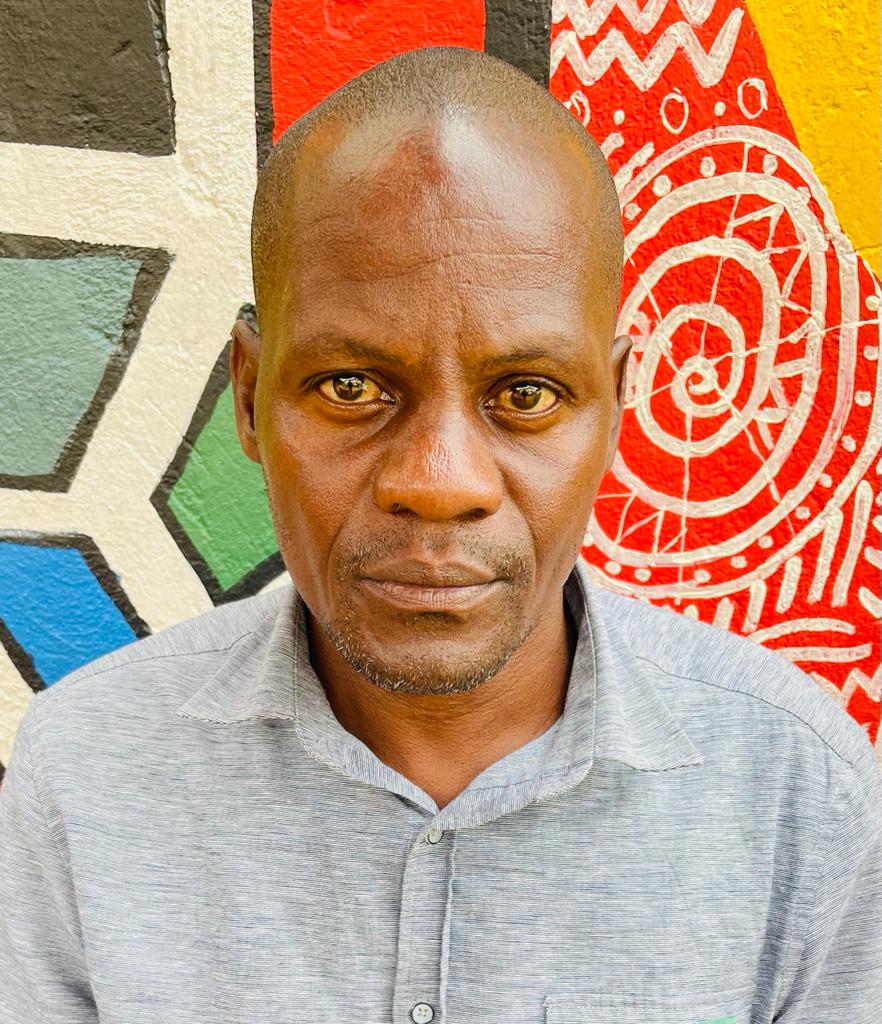 Mr. Stephen Kasozi Muwambi is a seasoned crime investigative writer, majoring in judicial-based stories. His two decades' experience as a senior investigative journalist has made him one of the best to reckon on in Uganda. He can also be reached via [email protected]