Someone opined that if you want to hide something from Africans, simply put it in writing. Africans are notoriously lazy at reading. They would rather gossip just about anything and play nookie all day long, ratherthan burning their precious time on reading. They make you laugh and wonder, commenting about Weasel's fight with his lover, without reading first the contents of the story itself! Let us tell to you a living story to demonstrate how Africans abhor reading but at their great peril.
Kasaaba and Kabenge
It is a story about some gentleman known as Kasaaba. Sorry, I don't recall what his second name was.Kasaaba used to operate the bus transport business here in Kampala. He had about one, two, three buses. Ok, there were roughly five buses in number under his flagship. One day, Kasaaba encountered money problems. His brain advised him to take a loan. His loan-pursuits led him to the door of some eminent law practitioner in town.

His name is Festo Kavuma Kabenge whose law practise address is old Kampala. Kabenge was willing to offer the debt. A relevant agreement was entered, signed and sealed. Kasaaba left behind the log book of one of his buses. Then, Kasaaba failed to return the funds. Kabenge adjusted the loan repayment deadlines several times. Even so, Kasaaba failed to pay the debt.
Kabenge finally got fed up with Kasaaba's endless excuses. He sold off the bus. Kasaaba hit the roof. He dashed to the law council. He ranted and ranted. That Kabenge had sold the bus. Yet, he had secured the loan with the bus' log book.
See what I have told you about the poor reading culture afflicting us Africans! Suppose our Kasaaba had read properly the agreement. He wouldn't have ended up making a huge mockery of himself as he did.
Clearly, Kasaaba had managed to make money enough to own buses. But he utterly failed to understand that a bus and the logbook are one and the same! Too bad, really. Alas, there are many Kasaabas in our midst. Such as these ones. They, who would make a purchase, and then, rant and rant from house to house, upondiscovering something amiss with the item.
They would after making a mockery of themselves, go ahead and burn transport fares. This, just to return the item complete with a receipt they had signed, reading that goods once sold are not returnable! Let us leave the Kasaabas alone. Credibly, the gentleman has assisted us to provide the preamble to this conversation.
The fatal trap
Ugandans are violently ranting and ranting currently about Norbert Mao's stance of accepting to work with President Yoweri Museveni. To them, it would seem, Mao's departure is the most important thing. Please forgive them. Any person with a quarter of a brain, can understand that Mao had long joined the ruling side.Yet, there are serious implications left behind in the wake of Mao's action, especially in regard to the sustainability of the DP Party itself. Those dangers are conviniently tucked away, right there in blueprint, which birthed Mao and Museveni's cooperation.
Poor reading culture
And do you know what? Majority of Ugandans lack the time for reading such `useless` but ideally critical documents as the one Mao and Museveni signed. Guess what? This agreement Mao signed with Museveni stops DP from setting up any Party Structuresanywhere in Buganda. In effect, DP is going to remove those party structures and allow the NRM to replace them with it's own.
Mao's own anger against NUP and it's boss, Robert Kyagulanyi Ssentamu plus Museveni's politics, blinded him to the reality that this commitment is detrimental to DP itself. NUP won majority of the Parliamentary seats in Buganda during the 2021 polls. Museveni is definitely not happy about this. He has said it. In any case, Kyagulanyi beat him too within Buganda region.
The NRM chairman is determined to wipe out NUP from Buganda and Uganda. Just as he has set out to wipe out DP with the tacit approval of Mao. This stance, even when Mao is insisting on continuing as the President of DP. Yet, whose DP Party's grassroot structures in Buganda he has callously handed to the ruling NRM party, using the stroke of just a pen!
Binding, Kaguta can't be sued
Woe to DP. The document is a legal document. It binds the signatories to it to perform what they commit to perform to the last letter. Problem is, Museveni as the sitting President, can't be ideally dragged to court in case he has failed, neglected or even outrightly rejected to do what he commits to do under the instant agreement!
Mao settled, Happy
All the same, Mao secured what he wanted. He is a minister at long last. Two, the NRM government commits to do everything in its power just to ensure Mao sticks on DP as the President of that party whilst destroying it from byright within. And the NRM government is sure to do that. It is already doing it in case of Jimmy Akena. Akena was declared an invalid President for UPC by the courts of law. Years down the road, Akena remains the UPC President and still counting.
Further to that, Mao is at liberty to select his friends to be appointed to Parliament and government jobs. More so, the government commits to back ten DP Parliamentary Candidates, and curiously from the northern part of the country, from where Mao himself hails. With those few goodies, Mao can as well surrender DP to the guillotine. After all, to her critics, DP stands for `DEAD PARTY.` But don't dare to forget that we don't get to know about many of those traps since they are expediently hidden in black and white!
Author Profile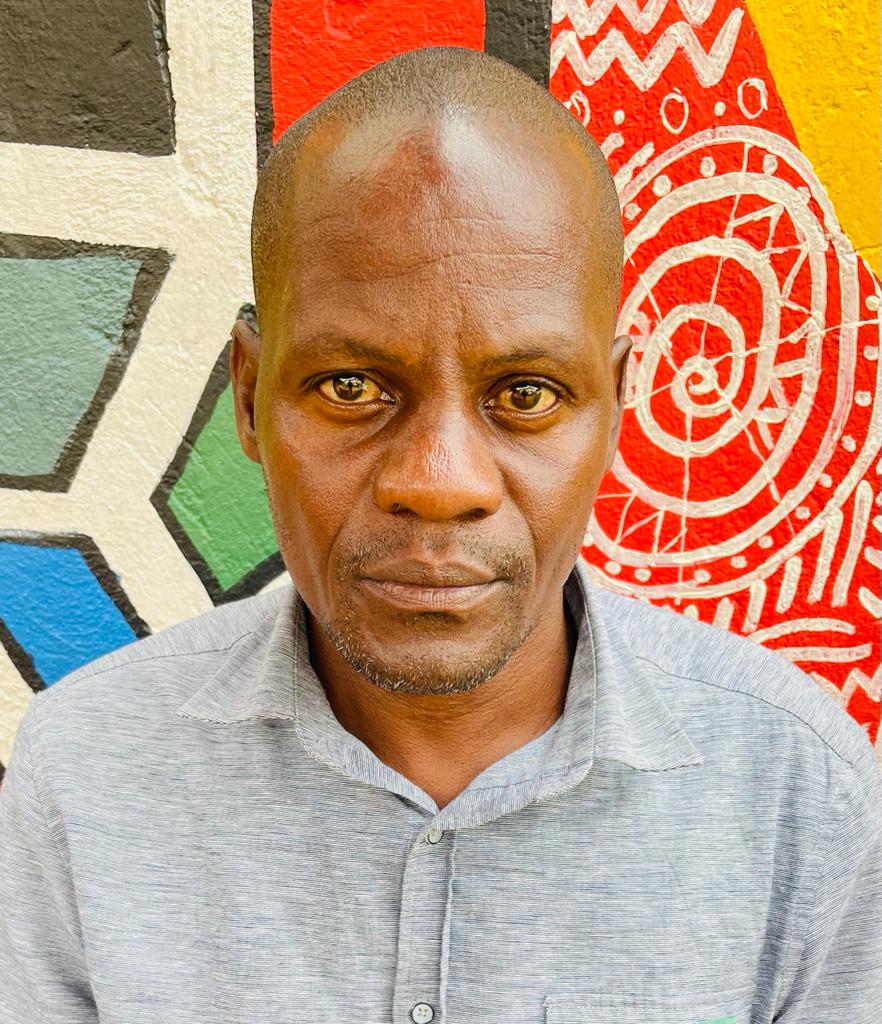 Mr. Stephen Kasozi Muwambi is a seasoned crime investigative writer, majoring in judicial-based stories. His two decades' experience as a senior investigative journalist has made him one of the best to reckon on in Uganda. He can also be reached via [email protected]