On November 22nd 2021, tens of Ugandan Newspapers and websites, loudly shouted in Unison. So loud with huge, throaty but audible headlines, declaring how efforts by the hitherto owner of Ssimbamannyo Building and Afrique Suites, were dead and buried. This stance, because the Court of Last Opinion (President Yoweri Kaguta Museveni) had too, declared that Arch. Peter Kamya`s properties had legally been sold by Equity Bank. Museveni had come to this conclusion basing on the legal advice offered by his legal mind. His legal mind is also the country`s Attorney General, Kiryowa Kiwanuka.
After consulting with the Attorney General and the Governor Bank of Uganda, Museveni had written to Kamya; "I have been advised that the sale was legal after you failed to pay 30 percent of the loan amount. They advised you are at liberty to seek other legal remedies." This came in reply to Kamya`s letter to Museveni seeking his intervention in what he believed a fraudulent sale of his properties. For details of what he meant, just click here; "Gist into Sudhir's Ssimbamannyo and Afrique Suites Deal that Could turn into a Gambling Gone Bad."
From; … "After gathering evidence, Museveni Declares the Sale of Ssimbamannyo Legal" … to "Ssimbamannyo Sale was Legal – Museveni," … the Headlines screamed away. Museveni`s letter to Kamya was on October 25th 2021. In an interesting event, all newspapers and websites released two days into a full month, on November 22nd 2021! It seemed so obvious and gave credence to the intel that all the reporters and or the editors had the previous day, been Sudhir Ruparelia`s visitors at his Kampala Road-premised Crane Chambers. That Sudhir is the reported mastermind of the fraudulent auction of Kamya`s properties is a tired statement in these pages.

In respect to the headline of this article, one could pardonably conclude how stories not in say-so of Sudhir`s craving can never run anywhere in Uganda. Need any further education and or portrayal of the Mafia`s modus operandi? Get hold of the media and do your stuff as you feel. Next to media is judicially and political hallways. For instance, in his most recent ruling, the equally most incorruptible Justice Stephen Mubiru ruled against both the Attorney General and Bank of Uganda Governor`s advice to their Master Museveni. No wonder, in his response to Kamya, synonymous with the son of Kaguta, he advised thus; "you are at liberty to seek other legal remedies."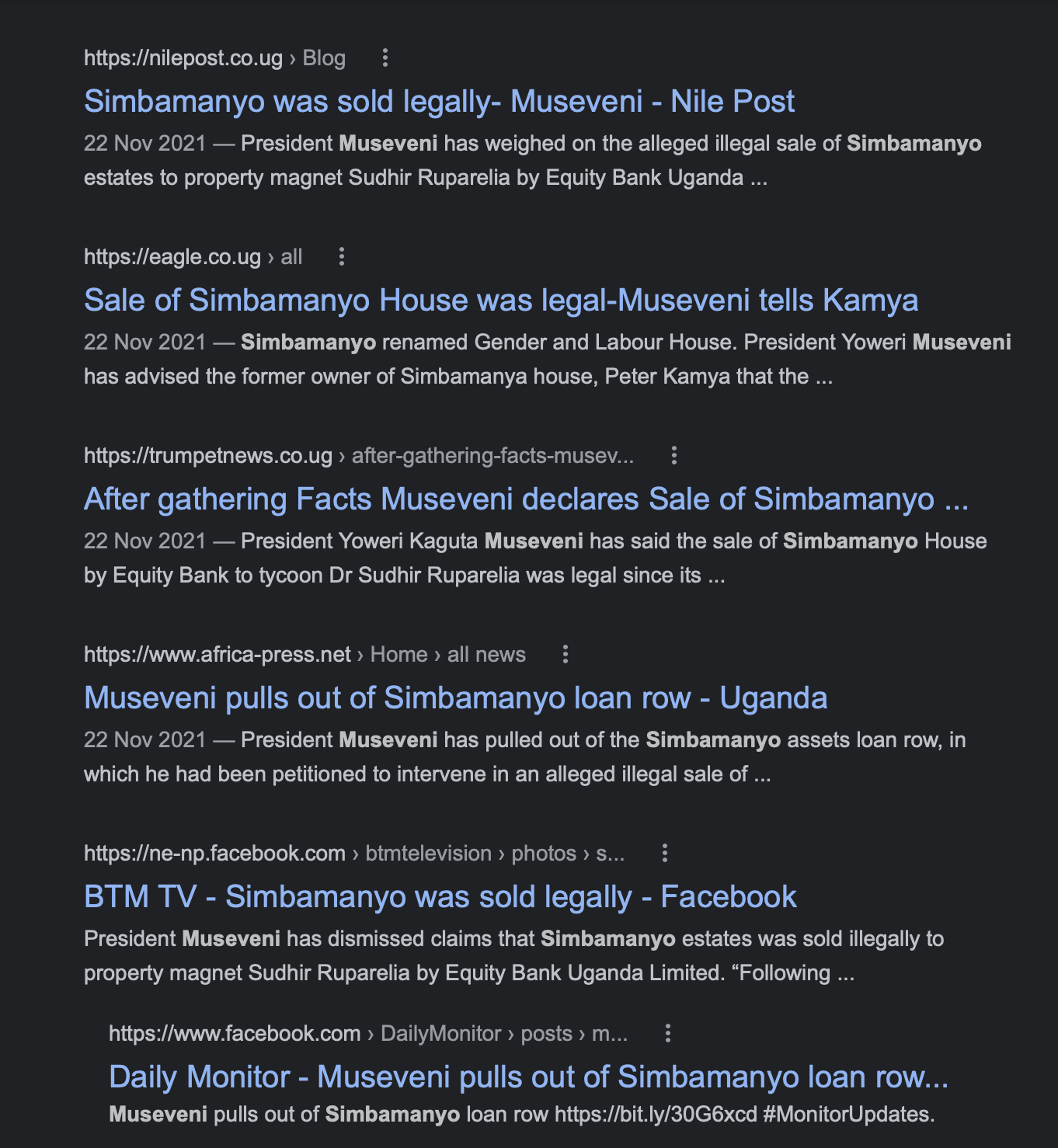 Upon President Museveni`s directive to the Attorney General (AG) and BOU Governor, to investigate Kamya`s assertion that his properties had been illegally and fraudulently sold, Kamya deemed it fit to visit the Attorney General and present some facts in light of his plight. At the AG`s, the meeting went on but with little or no signs at all, that his and his lawyers` visit at the Government`s Legal Mind would be of any relief. Indeed, ten minutes after they had left the Attorney General`s office, one of Kamya`s lawyers received a message from Sudhir the man. It was a brief one going thus; "Welcome back. How was it?" Those in the know of Sudhir`s hasty ways will concur with this allegation without an added contemplation.
Malcom X once said; "If you want to hide something from black people, put it in a book." Many people have since used the same to mean thus; "If you want to hide anything from an African, write it down." In this entire narrative, we only want to invent another one inferring that; If Sudhir Ruparelia wishes to hide anything from Ugandans, he will gag the media until he forces his way into `victory` of the same. For instance, if, God forbid, he appeals and bargain his way into reversing Justice Stephen Mubiru`s ruling under review, all media houses will `wake` to report about the `follow-up` stories of Museveni`s letter. Plucked out of the AG`s legal advice, of course!
But all said and done, Ugandan media hasn`t completely sold out to the self-sung East Africa`s richest tycoon. We have a testimony to this. Upon falling out with us courtesy of refusal to publish fabrications against Bank of Uganda officials, he turned his guns into our direction. He sponsored the hacking of our site and social media network platforms. With use of an individual journalist from New Vision, he contrived stories against yours truly and circulated the same to known media outlets. Our colleagues in business advised him to either keep off us or expect no help from them. We give it to you and, genuinely salute you brothers and sisters.
However, we are here to remind you of the connection between the latest Justice Mubiru`s ruling and President Museveni`s letter that you religiously reported about.
Author Profile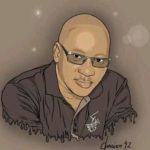 Stanley Ndawula is a two and a half decades' seasoned investigative journalist with a knack for serious crimes investigations and reporting. He's the Founding Editorial Director and CEO at The Investigator Publications (U) Limited