Our leaders are currently, violently telling off the European Union (EU) for counseling us to avoid the ever-lurking oil curse by neglecting the eco-system and everything sensible in the mad pursuit for black gold. For advising us to carry out a systematic feasibility study to understand the dangers or lack of the posed by one of the longest oil pipe lines in the world as it goes through, meanders through plus snakes through millions of delicate eco-systems, the EU guys and ladies have been casually labeled neo-imperialists by our leaders.
Our leaders argue how the same counsel is informed merely by the terrible hang-over on part of EU member states occasioned by the past centuries of colonialism. Really! Yet, oil is known to have sparked a massive and dangerous spill in Nigeria. Such a spill is widely known to have sparked a blood-curdling war in the state of Biafra. The locals were now flexing muscles with the ferocious government troops in the name of secession from the insensitive and arrogant center in Lagos, and since the leaders were now recklessly siding with Total in utter snub of the locals themselves.
And for which conflict, the country's legendary dictator, Gen Sani Abacha, is widely known to have ended up callously and recklessly butchering the globally acclaimed writer, human rights as well as environmental activist, Ken Saro-Wiwa. This, before the same foregoing butcher himself could succumb to an overdose of sex as he now tangoed with sex workers. Coming back home and judging from the ferocious altercation which infamously occurred there on the floor of Ugandan Parliament in the past as the government ferociously pushed through the law which, handed the government's energy minister, exclusive rights to issue and withdrawal oil licenses.

And given the tough talk by some leaders known to have laid the claim to the national resource as, but indeed their own. And not to necessarily forget the revealingly top secrecy with which the government has been handling every other deal to do with oil. One can be thus tempted to conclude that Uganda's otherwise lucrative resource is most likely to turn out as a sticky business in the future. And as such, a curse just as the same has been proving to be the case in countries which have been so lucky as to hit the black gold. If our people have been tortured, kidnapped and held incommunicado as Bobi Wine and the EU share, and before the taps of oil can be turned on, and if this treatment, for merely walking to work, think yourself and for yourself what is going to happen if you and me, he and she, decide in future.
Think. To protest against the ills that could be involved in the dealings to do with the highly and dangerously inflammable stuff! Just think hard. If we have been helping ourselves silly on a few rounds of funds from the struggling taxpayer and from the EU, we can now afford to recklessly tell off. Think about the scale of looting that is going to take place with the billions of dollars now rolling off the oil pipeline! If we have been telling everyone else to back off the currently available lean carcass, think how we are going to now ferociously stick to the beefy carcass with it now upon us and at the expense of majority of other hunters!
As we would be thus fighting for the carcass for ourselves, the public good will end up being the one to suffer a big blow. Kindly Sir, let us think and reason together. The public good will now be the biggest loser as the same is true in the case of Nigeria and other African countries which have been so cursed as to be blessed with hungry leaders. Leaders will be unwilling to leave power. As such, and as my good friend and professional colleague, Fred Daka Kamwada would he, himself accurately forecast, coups will end up becoming not only the fashionable thing. But also, the viable road through which to access power.
And yet for nothing else but for the coup masterminds to land another opportunity to mercilessly subject to the country to yet another round of looting of public funds. Chaos will ensue as everyone else tries to take advantage of the oil boom to land a kill. Food production and such critical activities are likely to be kicked away in favor of the oil boom and easy money. Now faced with a starving population, the government will follow back on the oil dollars to buy food for the lazy and now oil-obsessed population. But which same funds would have been invested in development instead for the country's future sustenance.
But think to understand that oil isn't a renewable resource to know that it is going one day to get exhausted and then everyone else will stand there desperately conjuring up what to do next in order to survive since life isn't going to end with the end of oil. Yes, we can enjoy the oil money for the moment. But we should be able to have the wisdom to know it isn't for us alone of our generation to exclusively enjoy and to wipe out. Our grandchildren plus their grandchildren and their grandchildren are going to successively need to use the same proceeds and the infrastructure thereof for their own survival.
If I may propose, why not use our oil cash to build infrastructure, to promote tourism which is what Saudi Arabia is massively investing in currently, aware that oil is surely going to run out one day in future? What about taking good of such windfall to erect several industrial parks. For the purposes of using such industries to offer employment to our own ballooning young population. The same surging young people who are going to end up turning into a huge problem. That is, if they have not already turned into a huge problem already, by making use of crime in the future days, were we to neglect to stop and think for now, to plan for them.
We would also be favorably remembered by the future generations as having been a wise generation whilst lying there dead and dry in our graves, were we to grab the oil boom and use the same to branch into other valuable businesses related to it such as the manufacture of fertilizers. Such feat achieved, we would now go ahead and apply massively and deliberately the fertilizers so manufactured to boost agricultural production on a large scale where we happen to enjoy a huge advantage. This wise effort, to churn out food and livestock for the ever-inexhaustible market. Seeing that humanity is going to eat non-stop up to the very final days of humanity biblically referred to as 'Armageddon'.
Finally, on this issue, we can also deliberately and purposely erect skills-related institutions in order to assist our young people to tap into the huge opportunities that are going to be birthed by oil. Such that even if oil is finally exhausted and out of town, our thus skilled people can now use those abilities to fend for themselves and for the country. Finally, let us go back and look at the theme of this conversation and each of us think deeply about the same in order to help each of us acquire the wisdom God requires of us, in order not to turn the otherwise lucrative oil resource into a curse. For Prophet Josiah tells us via the Good Bible that Israel kept perishing and perishing now and then on account of absence of wisdom.
Author Profile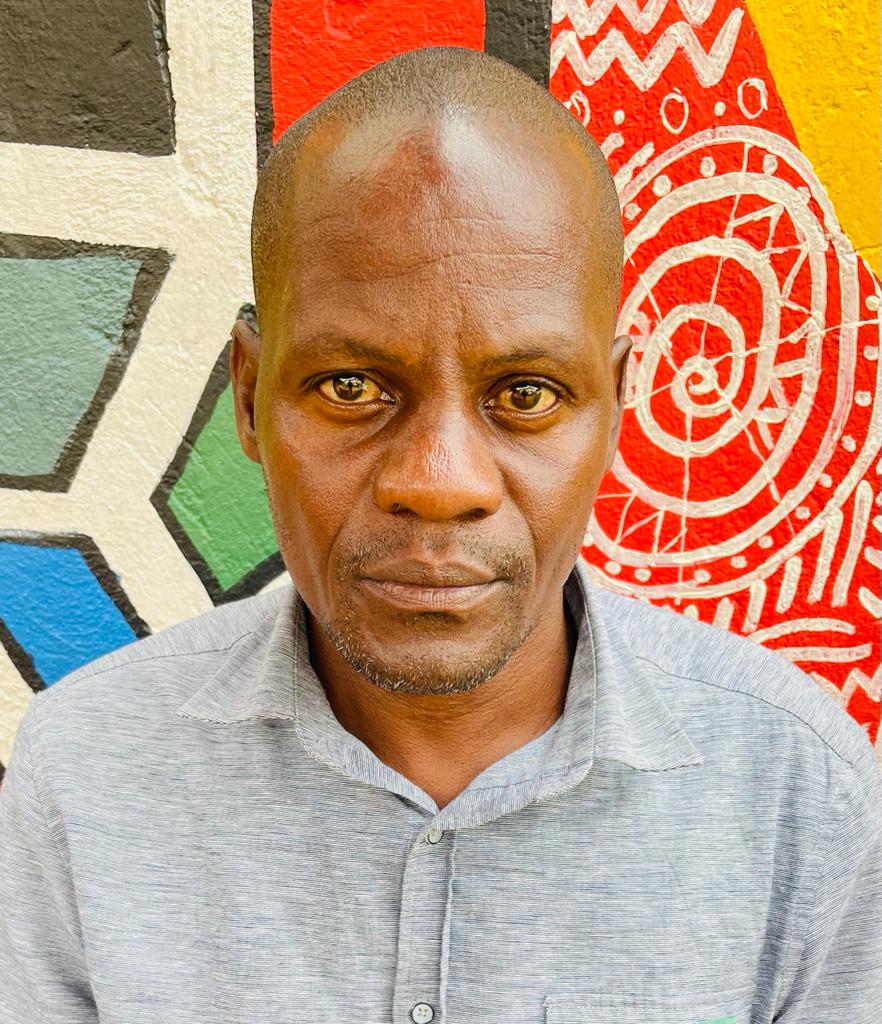 Mr. Stephen Kasozi Muwambi is a seasoned crime investigative writer, majoring in judicial-based stories. His two decades' experience as a senior investigative journalist has made him one of the best to reckon on in Uganda. He can also be reached via [email protected]