Let's get this out of the way straight away. First Son Muhoozi Kainerugaba is now a full military general but without necessarily calling shots any longer as one of the Uganda's army commanders. Muhoozi's fall from the military leadership comes at both interesting and intruiging times.
Is the drop from the military and elevation to full general testimony of Muhoozi being prepared for exit from the military so that he can take over after his father in 2026? Much so, given that Muhoozi can't run for State power prior to being retired from the military. The laws of Uganda plus the overall law of the land which is the Constitution, explicitly bar serving military officers from the realm of politics.
That the First Son is now a military general, he has come full circle to face off with the likes of Gen Mugisha Muntu, recently retired Gen David Sejusa and others desirous of sitting at the apex of power. In fact, he is now at par with the big guys and they can no longer dismiss him as this BOY. That is gone and finally settled by Uganda's chief settler, if that word has ever existed, of things. Merely hours ago, Muhoozi had tweeted telling the old guards who would ideally include his father, President Yoweri Museveni to clear their lockers ahead of the young Turks taking over power.

The tough talking Muhoozi was explicit. The man with a nice mouthache to kill for and, whose political initials are MK, proclaimed that the young Turks must be in power in 2026. Wow! Yours truly sincerely loves this kind of blunt-talking. It would put to shame such of a certain Besigye Kifeefe and sijuyi….Sejusa. Yet, who wouldn't love such authoritative guys? Certainly not me! Hey, don't get me wrong. Am a simple journalist with a vulnerable political skin to stand the mother of fires and smoke right there the kitchen of politics.
But who can default Muhoozi, anyway. When he steps out to herald the coming times of change at the apex. He is very near the brewery of power himself. He could be informing the world about what he is very aware of as to what is going to transpire in 2026. And this must be interesting times surely. Take a moment and picture Sejusa there. Muntu here. And the fresh entrant sauntering right there in the mix. May the vultures start gathering. For the feathers are about to fall surely from the huge eagles furiously currently spoiling for war.
Who can afford to die off before witnessing such latter-day Goliaths going for each other's neck and temple, verily? And all that flexing of giant muscles, in the name of the sweet chair. But how can the sweet chair sharply split fellow military comrades. Well, MK has not been throwing expensive birthday bashes for nothing. If you have been there believing theSiasa(propaganda) that those bashes were indeed mere bashes, you must not have experienced the misfortune of being conscripted into Joel's Kyankwanzi Siasa Institute.
The Balaams, Mwendas, plus the Mirundis of your silly republic. Name them. These gentlemen shouldn't have been kidding themselves and all over the place all this time and as you must have had the opportunity to witness them vigorously throwing their mugagga in our faces and forcing us to shallow him in entirety. If you are not aware, let me tell you today and in finality. These aren't the kind of guys who would recklessly blow their time and breathe on silly projects. Such as this one in respect of my friend who was also a revered sports pundit. Yes, that one Mathias Walukagga references in one of his cheeky but useful songs.
That foregoing team abridged as BMM is too too calculative my dear. Such smooth operators can never ever target inconsequential deals. They are, I can stake my neck, the true definition of a real marksman. Ask PK Joel and even Sipapa. That covered, let me now offer my flattering apologies to the sports pundit. That punch yours truly has thrown has been with all honesty too far below the naval. And, mark you, from a man who professes to be a friend. Pardon and forgive Papa.
Now get you over your village maalo (naivety). Join the informed people's club. MK isn't joking about grabbing the throne wholly for himself come 2026. May Oweekitiibwa (he needs no introduction) kindly get ready to take his second most senior position in MK's coming kingdom. So should the Baumann House premised chairman.But this isn't a joking subject, much as I have deliberately chosen to handlle it with a light touch. I have done this purposely in order to make the conversation reader friendly, aware that anything Ugandan can cause endlessly and endless kantolooze. Sorry, vertigo.
Remember some project Sejusa leaked and violently bad-mouthed. The one which instantly got the poor gentleman into big trouble and which you must have witnessed churning out dangerously for many years? The guy wasn't entirely off the mark. See, the same project he helped to leak, and which some big guys would swiftly dismiss and hound the messenger for, is now here quickly unfolding and quickly taking shape before our own eyes. Folks, you are better advised to keep your eyes wide open lest you risk missing the juicest parts of this MK movie in case they happen and find you slumbering.
There is another leg to this conversation. It is about the possibility that the Commander-in-Chief who happens as well to be the parent to Muhoozi could have dropped his son because he had gotten fed up of warning him to desist from misusing the social media. What Muhoozi has been churning out over his Twitter handle recently had been alarming and dangerous. Not only has the same been embarrassing to the author himself, but also to the military as an institution, the government and the country at large.
Just two days back, Muhoozi caused a big diplomatic blunder when he disparagingly wrote over social media that his army (kindly mark the word `his army` and it's wider implications) can overthrow the administration in Kenya in merely two weeks. Muhoozi appeared to be enraged by the fact that Uhuru Kenyatta had allowed Dr William Ruto to take power instead of sticking to power by altering the country's supreme law as the same has transpired several times here in Uganda.
The blunt-talking Muhoozi went on to suggest that revolutions, just as Libyan slain strongman Col Muammar Gaddafi had infamously advised his father on one of the visits to Uganda, are above the Constitution. If Muhoozi thought his tweet was a joke and not tasteless, diplomats will tell him that it was a big diplomatic blunder capable of straining relations between the two sisterly countries. There is nothing comical about the First Son who happens also to be the commander of the army at the same time, talking about using the country's army he heads, by the way, as his personal asset, to overthrow the government of another country and the country which is near close by.
There is nothing comical also, about the army Commander of one country making fun of the supreme law of another country, no matter that the same happens not to be respected in his own country, by publicly mocking that country's leaders for treating their constitution as a sacred matter. That the Ugandan military has been cited in upstaging governments of other countries, wouldn't render surely the words of the military army commander to be merely comical but serious in the context in which they were authored and publicly issued out.
Prior to authoring the instant text, Muhoozi had openly written another one clearly backing the aggressor in Vladimir Putin's war in Ukraine. That was too a big diplomatic blunder capable of enraging the West who everyone else knows bankrolls our budget as a country. President Yoweri Museveni himself one day and in moreover, Muhoozi's presence castigated him for misusing tweeter which prompted the visiting Rwandan President Paul Kagame to interject and commit himself to school the First Son into the responsible use of the platform. If that happened, now your guess is as good as mine.
A riled Museveni would later on order Muhoozi off Tweeter after he overruled his order putting the army on the highest alert of preparedness whilst he was away attending the commonwealth conference in Rwanda.Muhoozi wrote, moreover, publicly to state the order as had been issued by his superiors was, in reality, hot air. Before then, Muhoozi had written ordering a stop to the Shuja operation in the DRC. Yet his superiors in the military had not issued any order to that effect. Muhoozi would also one day issue another controversial tweet describing the otherwise national army as the Chwezi army owned by his father, him and Uncle Salim Saleh Akandwanaho.
Facing a big bashing via the social media, Muhoozi would swiftly take down the outrageous text. Apparently outraged by Muhoozi's offensive texts, the National Unity Platform's Bobi Wine one day hit back accusing the First Son of going on to social media whilst under the influence of a bitter stuff. Muhoozi wrote back to say Uganda wasn't Mecca where alcohol is forbidden and that Ugandans were watching and listening how Bobi was belittling them. Relatedly, Muhoozi has written many times on social media and actually repeated two days back how he can't let Bobi take power in Uganda. This would be negatively interpreted to mean that Muhoozi chooses who to and not to govern in Uganda.
Author Profile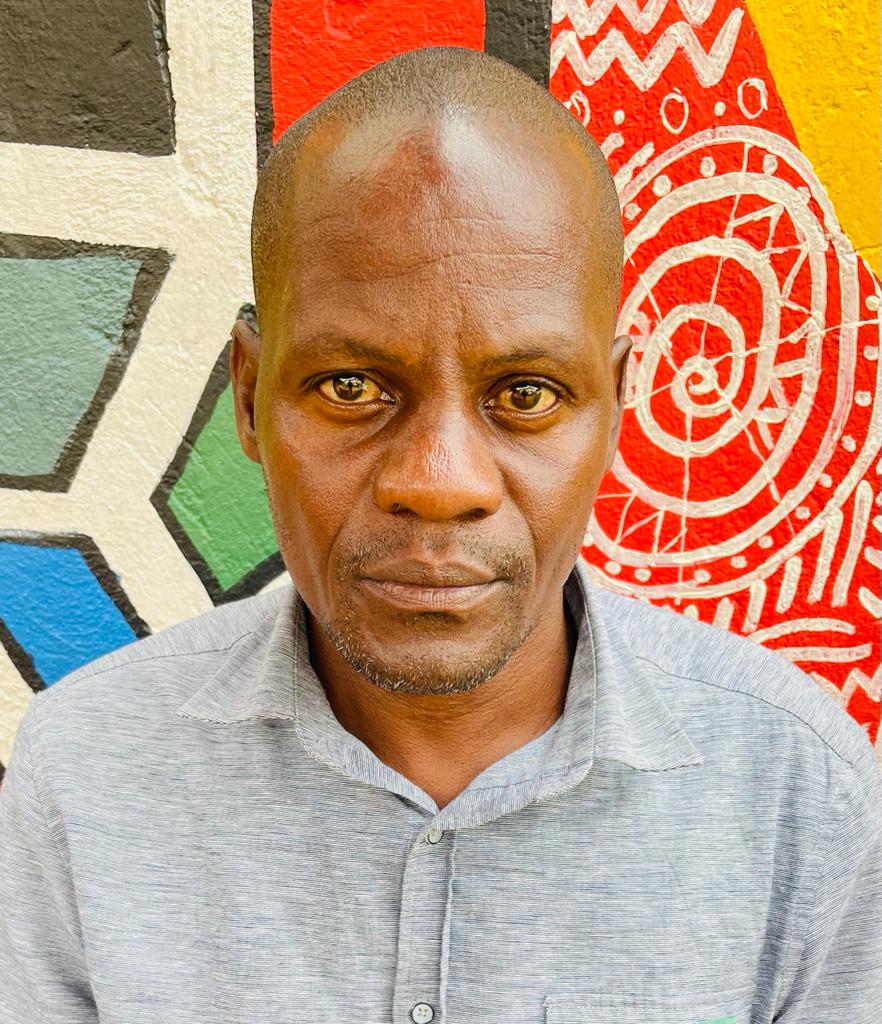 Mr. Stephen Kasozi Muwambi is a seasoned crime investigative writer, majoring in judicial-based stories. His two decades' experience as a senior investigative journalist has made him one of the best to reckon on in Uganda. He can also be reached via [email protected]