When he walks in, most people in the know of his character, one by one, clear their bills and leave, well in time before he could drink his third round and get rowdy. And what makes it even more dangerous is his love for misusing the firearm he always swings around heads of his ever random victims. "Even a denial from a random girl can attempt dragging out a gun. He is the most feared persona in Entebbe," our source offered last night.
Meet Kintu Serumpanise Richard, the Managing Director of Timecorp Security Limited. His violent character`s story comes out after an incident on Saturday where, he attacked a foreigner and expatriate, Mr. Tatu, at Riders Lounge housed by Imperial Mall in the heart of Entebbe Municipality. It arose from a scuffle that involved a woman. Following this impasse, concerned people approached us and as usual, we went down to work. This, by visiting the police and crime scene yesterday. The findings are spine-cracking.
Among the evidence we gathered both from Police, Entebbe dwellers and at Riders, are videos where Serumpanise is seen charging at Tatu. He rained several punches in the face of his unsuspecting victim before the latter blacked out, collapsed onto the floor and was gathered in time to rush him to hospital. Surprisingly, the Riders` lady bouncer is seen running off the scene as if to give Serumpanise time to assault Tatu in peace.

Moments earlier Serumpanise is seen attacking and strangling the lady who was seated next to Mr.Tatu.According to the complainants` police statements, the lady, whose name we withhold but who, we can authoritatively report, is a high profile figure in a neighboring country, was a guest to a one Micheal Kaguta and, she had come into the country to conduct business. She was on the way to the airport but had stopped at Riders, to catch a bite as she waited for her flight time. It is reported that Richard went to their table to talk to one of the ladies and that's how the fight started.
In the video, he is seen grabbing the lady`s neck and strangling her for like two minutes. He then walked away and momentarily stood at the next table but Tatu seemed to have verbally, tried to push sense into Serumpanises head, in defense of the lady who had excused herself from the table. This didn't go down well with Serumpanisewho walked out. But out of the blue, he returned, pushed out of the way, a waitress and other people who were in between his and Tatu`s table. He pounced on him and without missing a second, started pouring punches onto his face in a Van Dame style.
Yesterday, we visited the scene of crime and managed to identify the table where all this happened. It is at the end conner towards the Imperial Apartments where, he also has a permanent space to himself. From this table, we could easily figure out how Serumpanise attacked both his victims. After having our meals and clearing the bill, we asked our waiter; "Did you work yesterday?" After responding in affirmative, I asked him; "What happened on this table last night. And why do you guys protect that man who beats women?" His facial expression confirmed the story before he politely answered; "That was unfortunate sir. We are sorry."
Who is Serumpanise?
The MD of Timecop Security, a private Security Agency based in Entebbe, Serumpanise claims to also work with the First Family, especially the First Son, Gen. Muhoozi Kainerugaba, if to go by the people we interviewed last night. However, our own investigations unearthed that this information isn't accurate. Truth is, he is the best friend of Uganda`s Attorney General, Senior Counsel Kiryowa Kiwanuka aka KK. We also gathered that Serumpanise sold some shares to one of Gen. Muhoozi`s Military Aides, a one Sebi. It is probably because of this attachment that he claims as mentioned above.
Serumpanise, according to a police source in Entebbe, is a habitual offender with countless reports of assault to his name. "And he is in the habit of brandishing his firearm at every opportunity with threats to shoot," said the detective Cop. Indeed, we gathered, he has a history of violence. A few weeks back, he assaulted ladies in Street Club, accusing them of stealing his gun. He dragged the same victims to police on the same charge of `stealing` his gun. When police extracted the footage at the Street Club, it emerged that he had himself, handed the gun to management for safe custody. Fear the indeed feared Serumpanise. He walked out of this without a single apology to his victims and without police reacting to the offense of giving them false information.
The always calm Serumpanise when sober, is reported to holding a very short temper and his continued holding of a gun may not only be harmful to his victims but his own person as well. "He is also, in the habit of beating up and pointing a gun to his girlfriends in public and we wonder why he is still armed. He always hosts Saturday private parties at imperial residences where he chills with the cream of the golfing community," offered. In our view, after watching the footage, it was wrong on the side of management of Riders Lounge, for allowing Serumpanise to return into the premises minutes after the lady`s assault, only to carry out a second one on Tatu.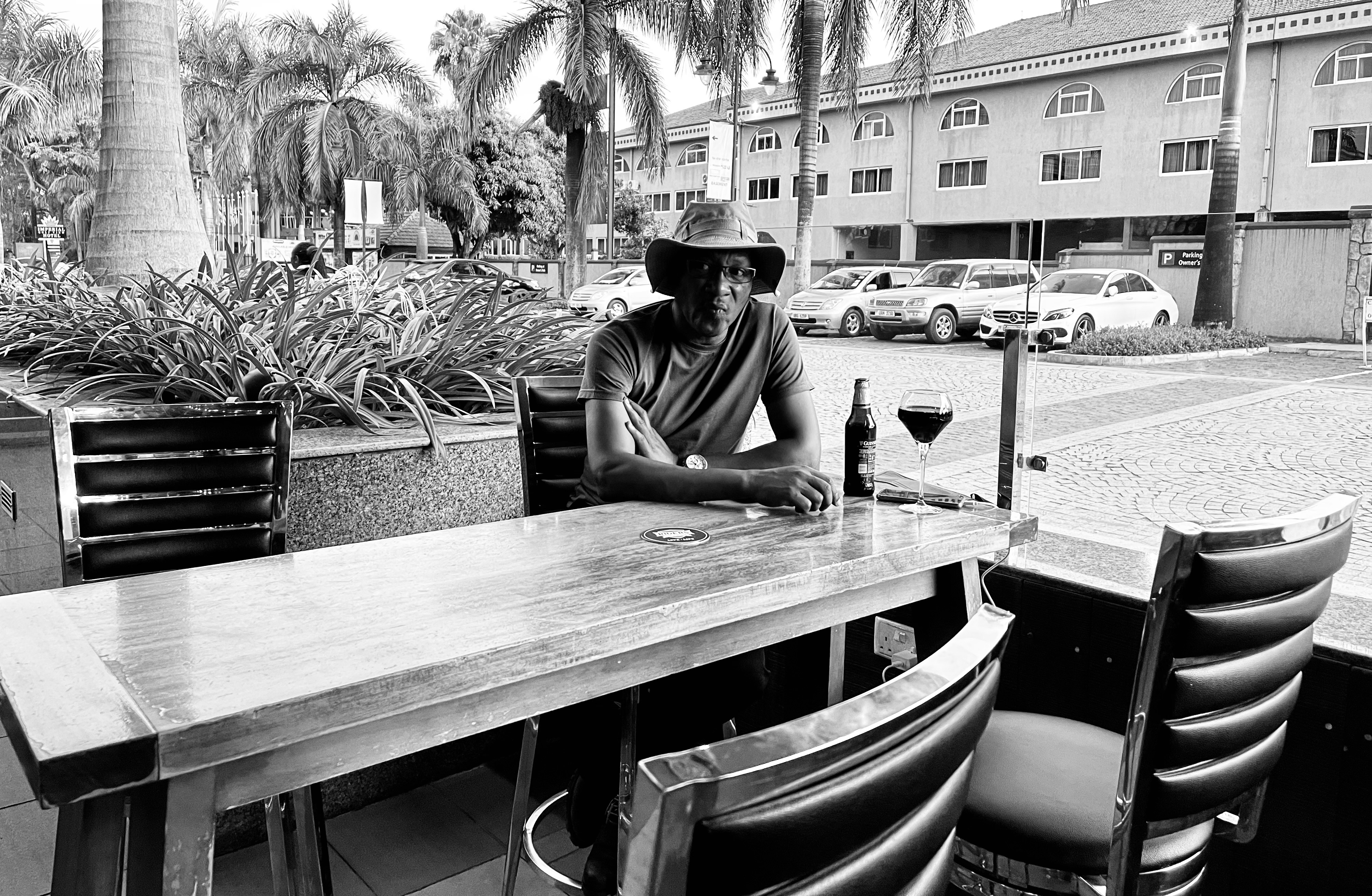 Management and staff seemed intimidated by Serumpanise and aided his departure through the kitchen instead of having him arrested. In the video, the Riders bouncer is seen running away instead of stopping the fight. Serumpanise has reportedly, always worn the budge of untouchable because of his supposed connection with the powers that be, especially that of the Country`s Legal Brain, Kiryowa Kiwanuka. Away from being an Attorney General, Kiryowa is also a business partner with the First In-law, Edin Karugire.
A case of assault and occasioning bodily harm has since been opened at Entebbe Police Station against Serumpanise and, action on their part is yet to be seen. Bad news is, bad fights in entebbe are a common thing! It was because of one of such that music legend, Mozey Radio met his death due to the laxity of Bar security. In Serumpanise`s case, we give high five to Street Club Management who, we are impeccably informed, banned him for good. We therefore call upon the police to look into Serumpanise`s matter whose evidence is overwhelmingly available. This, before he could make bigger news. Watch this space for updates on the same…
Author Profile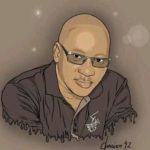 Stanley Ndawula is a two and a half decades' seasoned investigative journalist with a knack for serious crimes investigations and reporting. He's the Founding Editorial Director and CEO at The Investigator Publications (U) Limited