An extraordinary all-staff general meeting has been erratically called today (Monday 21st 2022) for a special `announcement` from the top management at Equity Bank. "You`re invited for an important announcement at a virtual townhall meeting on teams," read the communication that was emailed to all staff countrywide last night. The Investigator reports.
We came across this communication at the backdrop of our investigations in regard to intel that had slipped into ours, about the reported sacking of Samuel Kirubi, the five-year long serving Managing Director for Equity Bank – Uganda. "You could be right. For, we have just been invited for an urgent meeting tomorrow, for an important announcement," one of the staffers we called for the strep (situation report) at the Bank responded last night.
Earlier in the day, news had hit our editorial room indicating how the country MD for Equity Bank, the Kenyan Samuel Kirubi, had been ordered to clean his desk and leave office with immediate effect. These orders were also relayed to two senior managers in Faith Lapula, the Manager in charge of Recovery and, Enock Kakumirizi, the Collections Manager. That the affected officials are attached to the larger credit section of the Bank, echoed a signal on what could be the matter.

Indeed, the public is knowledgeable of several outcries regarding this financial facility`s variances in loans given out to their clients. In these pages lies several stories of how the top management at the Bank connived with city businessman Sudhir Ruparelia before they fraudulently sold him two prime properties. These are Afrique Suits in Mutungo and, Ssimbamannyo commercial facility in the city center. The properties belonging to Architect Peter Kamya were sold to Sudhir seven days before the auction due date they had themselves, widely advertised in papers.
Now, our tentative findings indicate that Kirubi and his subordinate accomplices had their plight driving into their direction via issues to do with bad loans and discrepancies surrounding the same. Intel before us has it that Kirubi`s sacking was partly sparked off by the Country`s regulatory body, Bank of Uganda via an audit. We are authoritatively informed of at least three big loans Kirubi is supposed to write off under instructions from BOU, before he can finally handover. This stance, because the same had already gone bad under his watch.
The handover process commencing today might last for thirty days. That's how messy the mess in-there is. Apparently, the Central Bank had also, for over a year now, jammed to renew their approval of Kirubi in the MD capacity, citing incompetence on his side. Upon sourcing for Kirubi`s replacement following this refusal to renew him, the incoming MD reportedly called for an internal audit so as to get an insight of the uphill facing him. Indeed, BOU carried out an audit that resulted in, even recommending for the writing off of the three huge loans.
Sources mention the three big loans as that of a prominent but controversial city businessman, John Bosco Muwonge, which staggers around UGX47Bn. Information is rife that Muwonge bought most of his siblings Godfrey Ssebalamu and Nabukeera`s properties using most of the money from Equity Bank and some from Bank of Africa. The other loans are that of Mogas whose digits are also in Billions, as well as another of a Matugga-premised Company whose particulars are for the next story. In Faith Lapula and Enock Kakumirizi`s case, we are ably informed, the duo is faced with accusations of undeservedly selling clients` mortgages prematurely.
They have hitherto been based at Katwe-premised Branch on the third floor. We collect how teary curses from customers are haunting them left, right, and center. This stance, as they allegedly, used to sell properties of clients who were under recovery, but straggling to pay in slow bits.
"They would wait for such clients` crawling payments to reach around 75% of the loan repayment, then sell off their properties cheaply," offered the source. They would allegedly use the proceeds from such sales to pay off the Bank`s 25% balance and walk away with the rest of the money, of course accompanied with tears of loss from their victimized clients.
This fraudulent practices were unveiled through a court case that was dismissed with heavy costs on Friday, whose particulars we shall delve into in upcoming stories in this regard. Reliable information also has it that after Kirubi writing off the above-mentioned loans, the hitherto fast-growing financial institution will have registered the worst loss of their lifetime
Author Profile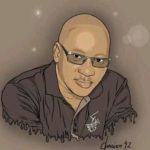 Stanley Ndawula is a two and a half decades' seasoned investigative journalist with a knack for serious crimes investigations and reporting. He's the Founding Editorial Director and CEO at The Investigator Publications (U) Limited