Sometime close to three years ago, a rumor went into circulation, in Uganda and beyond, speculating about His Royal Majesty the Kabaka of Buganda, Ronald Muwenda Mutebi II`s health. The rumor, which was backpedaled to have originated from the disgruntled royal family members, suggested poison as the source of Kabaka`s alleged failing health.
Upon a serious criticizing of these royals by reasonable and upright-thinking members of the public, they coiled their tails. But they were not done. They channeled their poisonous tales through willing bloggers. This stance, until when the public sobered up to rightly reason that the Kabaka, like any other human, falls sick. And such a development, they rightly reasoned, remains, and should be treated as a private matter.
With the Ugandan President, such stories are synonymous of the son of the Late Amos Kaguta and, at all times, they are backtracked to his disgruntled NRM family members. Yes, the inner circles. Those who everyone is supposed to believe without a second thought! It has become a trend in Uganda for inner-circle members of institutions, including families, to generate such stories.

A trend where these tale-tellers easily sell such fictions out to the ever-ambling bloggers who retaliate by conveying the same to the already exhausted population, the same ever hungry for less serious gossips and, eager to be prejudiced whatsoever. The list of such cases involving `deaths` and `grave illnesses` of prominent people, is endless and better left to linger in our minds. However, it's our policy to always protect our stand on any particular story we have ever, authoritatively covered and relayed to our sensitive readership.
The Story
On Friday last week, a local vernacular tabloid thundered with a lead story whose flashy headline went thus; "Olutalo Ew`omugagga Asinga Ebizimbe mu Kololo!" This directly translates as; "Chaos at the Home of a Tycoon with Most Buildings in Kololo." The writer, or his editor followed it with a subtitle thus; "The tycoon`s sisters had evaded his wife for reportedly denying them access to him. The tycoon at the center is Mohan Kiwanuka.
Reading between the lines, any serious writer and or, a random critical reader could easily tell how this wasn't the media house`s pick of the day, but somewhat an underwritten project. Why? The use of `owner of the most buildings in Kololo` itself unmasked the backers` interests and the writer`s motive in one go. Indeed, a list of supposed Mohan Kiwanuka`s properties shortly after started making rounds, largely on WhatsApp groups.
This list is not new. It was widely shared three years ago when, Kiwanuka`s estranged son, Jordan Ssebuliba Kiwanuka launched the attack on his father via both, courts of law and that of public opinion. He wanted both courts to find his father, a man of unsound mind, mentally very ill and hence, not in control of his greater faculties. That Mzee Kiwanuka persisted and eventually proved the son wrong before both courts, is public knowledge.
However, being an inner-circle member of Kiwanuka nuclear family, Jordan had easily and positively attracted the court of public opinion`s attention. `No son would wish their father such an ugly state! The man must indeed be in a vegetative` state, or so, everyone would obviously think. And this stance, with Ssebuliba parading a `medical report` from a supposed family Doctor, declaring his father as terribly suffering from Dementia and Alzheimer. Unfortunately, yours truly and the entire The Investigator house took to Ssebuliba`s ride.
Like our colleagues at the vernacular tabloid did last Friday, we roared with a glitzy a headline and whose particulars, we have since, intentionally left them online, to have the same deservedly haunt us, but for even a greater lesson here and beyond us.
Following this controversial and stirring article, the hitherto enigmatic Chairman, as Kiwanuka is referred to in his home, offered the first ever interview with us. The detailed particulars of this interview too, still rest in these pages under the headline; "The Mohan Family Tales: Tycoon Mohan Kiwanuka finally speaks out about his family empire turbulence, writes to Son."Even with my quarter-a-century experience of practicing journalism, my encounter with Kiwanuka taught me something `new`… Never trust a source`s account to the letter, however close to the center, they may pose.
For starters, I interacted with the man alleged to be in a `vegetative state` for over an hour without a trace to loss of his senses for a minute. And from that day of September 9th 2019, the person of Mzee Mohan Muhammed Kiwanuka became somewhat a true friend. I have, at countless occasions, talked to him at will. Thus, whatever I am yet to write today and in future, in regard to this mafioso-managed and now rebranded battle for his property, Kiwanuka himself is counted as my source number one.
Now, going back to the title of this very story, we are persuaded to pose the question; Well, Kiwanuka might be having health issues, just like any other human. But what could be the reason why people would want him very sick and, or even… dead ASAP? For, this revelation unveiled itself first with son Jordan and his mother way back in 2019. And today, its Kiwanuka`s sisters whose motive we can authoritatively aver, are identical with those of the former duo and their invisible sponsors. Watch this space…
Author Profile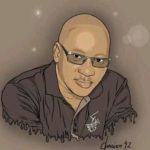 Stanley Ndawula is a two and a half decades' seasoned investigative journalist with a knack for serious crimes investigations and reporting. He's the Founding Editorial Director and CEO at The Investigator Publications (U) Limited