Here at The Investigator, we don't dispute the fact that Oscar Industries` CEO and inaudible city tycoon, Mohan Mohammed Kiwanuka, could be nursing an ill health. People fall sick anyway. And, as equally observed and respected by Physicians the World over, one`s sickness is totally their private matter.
Consequently, it takes one to consent to being tested for any ailment even when they are the actual victims of such illnesses. That's how tough it is! Not so? And when it comes to exposure, again it's the sick`s permission to have or not to have their illnesses publicized or published. It also takes one to permit who visit or keep around them when experiencing cruel health. And Mzee Mohan Kiwanuka is no exceptional to these rights. He has all the rights to chose who visits him when in good and or bad health. Isn't he the man who publicly disowned his own son, Jordan Ssebuliba Kiwanuka? This posture, for trespassing not only on his estate, but his privacy as well? Well, let me first divert you slightly.
On Sunday 20th November 2022, I received a DM from a friend and it read; "News have it that your friend Arch Kamya has not been well. Rumors are going around that his wife is not allowing his adult children to see him and his family side is not allowed to see him." See? This messenger and her informers were already dashing to conclusions, with the wife of Mzee Kamya, now widowed Dr. Margarete, being accused of foul play! Whereas I can't rule out foul play in Kamya`s demise, pointing fingers at his wife now, is pointless in all aspects.

Back to Kiwanuka. This is a man who owned whatever riches he owns, for decades. This stance, without a single public eye in his direction. It is until about three years ago when, his estranged son Ssebuliba opened the lid off the hitherto discreet tycoon. Reason? The father had risen to reclaim one of his properties which Ssebuliba had occupied and where he had profitably operated for ten years, without remitting a penny! For this, the son declared his father insane, and not in control of his faculties upstairs! He didn't stop there. For the very first time in life, the old man was dragged to Courts of law, to not only prove himself sane, but also protect his estate against his rampaged son.
Ssebuliba wanted Court to announce his father useless and he legally be put as the sole administrator of the living man`s estate, in entirety! These are events that deservingly provoke Kampala Lord Mayor Elias Lukwago`s popular `mujooga` maxim! Well, as we stand now, Mohan Kiwanuka remains a victor. "This court does not hesitate to condemn the demeaning and defaming campaign carried out against an individual who is trying to protect his business interests and this, moreover, by people claiming to be his close family members," observed Judge Elizabeth Kibula Kabanda. Justice Kabanda is just one of the three known Judges before whom, Ssebuliba dragged his father separately and on separate suits but with property and its management, as the cornerstone of them all.
Of The Wailing Sisters…
You couldn't understand where Kiwanuka`s sisters Yudaya Nabanoba and Jalia Muwanga`s well-managed `plight` comes from, without the above Jordan Ssebuliba`s background story. For starters, theirs is just a rebrand of their errant son`s abortive movie. Why? For shortage of a proper word, I will borrow from one of the legendary singers, the Late Herman Basudde`s content-rich albums. It is called `Abakaabi`. Abakaabi is simply Luganda for a weeping gang, or wailers. Without juggling in the depth of Basudde`s song, we place the weeping Yudaya and her shy sister Muwanga in the position of the legend`s true Abakaabi.
For the sake of newcomers, Yudaya is `fresh` from the UK. She returned home somewhere around 2019 after thirty-year stay on Kyeyo.She had left – I hesitate to use the word abandoned – her tender children in the care of relatives here, to go and take the `much-needed` care of the aged in UK, at a cost. It is around the time of her return when, Ssebuliba had clung tightly around his father`s neck over the much-known property story. Upon her return, Yudaya, and her sister Muwanga were regulars at Kiwanuka`s home along Prince Charles Drive in Kololo. Save for Yudaya, Muwanga was a known Ssebuliba ally in the fight against his father. In several of these weekly visits, Yudaya would castigate Ssebuliba and his allies, for pursuing whatever they wished to pursue, with use of the media!
"Yandikoze byonna natatwanika bwatyo," Yudaya would wail, literally meaning; Ssebuliba "should have done whatever he wished to do but desist from divulging the family privacy to public. To all them in the know of Mohan Muhammed Kiwanuka the man, they will attest to his hatred for superfluous publicity, and invasion of his privacy. That he loves and lives a discreet life, is a tired statement in these website pages. Now that Yudaya`s stories rotated around lines of castigating Ssebuliba for what he was doing to the father, she was always welcome in her brother`s presence, her mildly abhorred Muwanga`s company notwithstanding.
Not that alone. Yudaya would also castigate those suggesting that for his own peace, Kiwanuka should parcel out some potion for Ssebuliba. In one of such debates, Kiwanuka questioned, and I quote; "If I reward bad behavior, what should I say to the obedient ones who have done good all the time!" In his state, Kiwanuka needed around him, people with Yudaya`s attitude towards his pickle at the time. But being a returnee, without even means to help her make town errands, she finally gave way to her intentions. She needed financial assistance and beyond. How could they be picked and dropped to and from visiting Kiwanuka yet he has `redundant` cars allover his packing lot! How!
"Things are tight my brother. I don't even have (this or that)" and to this, Kiwanuka`s answer was always; "I am sorry about that," before he could slide back into his usual listening posture. Sooner than later, Yudaya realized her brother would ignore her to his grave. She envied Muwanga who had never pretended about her needs when she joined Ssebuliba. Disappointed to the marrow, she joined the Ssebuliba brigade. But Ssebuliba had been deflated by courts of law. Even in the pending suits, he probably expects not much differ from the old ones.
But now with Yudaya on board, the team can rebuild and relaunch the invasion. Of course, not a renewed court battle this time. No. It's a media battle with a view of winning the Court of Public Opinion – to this people`s court, even judicial judges subscribe (How you use this information is entirely, up to you, really). But before this, she had first wanted to go about influencing alone. This, she did by discreetly taking a photo of Kiwanuka in his bedroom chair and circulated it to family groups first and the public later. But this failed attempt is a clip for another story. Well, on that Tuesday 22nd November 2022 at about mid-morning, the abortive assault occurred. We have the visual chronology of how everything was planned and executed. Watch this space…
Author Profile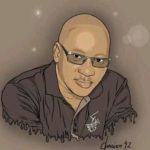 Stanley Ndawula is a two and a half decades' seasoned investigative journalist with a knack for serious crimes investigations and reporting. He's the Founding Editorial Director and CEO at The Investigator Publications (U) Limited