For any practically frank person, it's common occurrence to encounter incidences where, you can deeply feel how painful it is to be honest. But if you frankly remain true to yourself, you can realize how less-painful it is to be honest than keeping in the pretense world.
On December 4th 2022 in these lines, Yours Truly authored an article where, in my honest opinion, faulted tycoon Mohan Kiwanuka`s sisters, Yudaya Nantege Nabanoba and Jalia Muwanga who, together with their brother, a one Nsereko, raided their ill brother and caused mayhem before cameras.
The simple story, written in the simplest English language available, was titled; "Of Mohan Kiwanuka`s Wailing Sisters and their Son Jordan Ssebuliba`s Re-launched Assault onto His Riches and Empire." It majorly focused on the manner in which the trio is simply riding on relaunching their nephew`s old battles against his father. In this same story, I labored to qualify the subject, by suggesting avenues which the relaunched struggle should avoid.

Among them was, and still is, that the so-loving-sisters should respect their brother`s much-protected privacy. All his life, Kiwanuka has kept and maintained a low profile at all costs. It is until his errant son Jordan Ssebuliba lifted the veil off his solitude persona that the world got to know whatever is known about him today.
In my earlier story, I had mentioned how I personally met Mr. Kiwanuka after a diversionary story planted at ours, by Ssebuliba`s agents. Like it's the case in his Aunties, his entire focus was on Mrs. Maria Kiwanuka, whom, he wanted court to drive out of the way, condemn his father as a living dead and, have him legally recognized as the sole administrator of the family estate. Today, Ssebuliba is still, indirectly but steadily pursuing the same at both, courts of law and in our Court of Public Opinion.
In one of the hearings, Kiwanuka had presented before Justice Musa Ssekaana, his irritation of Ssebuliba`s handling everything in the media. The judge strongly advised against the same and here, at The Investigator, we obliged to the minuted verdict. However, with the renewed media fight, this time led by the Ssebuliba`s well-guided Aunties, here we are, at it again.
And our latest story must have pierced Ms. Yudaya to the marrow! For, she jumped out of her skin to `offer` yet another interview with intentions to "DROP ANOTHER BOMBSHELL…(and) spill more family dirty secrets…" This, she labored but mostly, concentrated on responding to ours, without necessarily addressing the matter of why she consistently loves to passionately suppress her brother`s much-desired privacy.
For starters, since her return from the close to 30-yr-long working sojourn in the Uk, Yudaya was a regular visitor at Kiwanuka`s residence in Kololo. Together with Jalia, they could be picked and dropped to and from their brother`s place in a family car. It is until when, four months ago, both encroached on their brother`s privacy, by taking his photo from his private bedroom and, publicly circulating the same.
On getting a wind of it, their brother banned them from ever stepping at his home. "Ssetaaga bagenyi bangeri eyo," he told this writer over the phone at the time, meaning; "I don't need visitors of such a caliber." Efforts to have them own up and apologize for this misdeed fell on deaf ears. The Baganda say; Owempaka akunama ebiri." This literally means that one with extreme ego commits repeated mistakes. Indeed, Yudaya`s ego led her to repeat the same, now, shamelessly in broad day light.
The Visual Script
Well, on that Tuesday 22nd November 2022 at about mid-morning, the abortive assault occurred. We have the visual chronology of how everything was planned and executed. At about that time, Yudaya and company arrived driving in a greenish Spacio car. They waited for a few minutes for their cameramen from three media houses to arrive.
Upon their arrival, one of the cameramen, who seemed in charge of the script ordered them to get the car off the `stage` to create room for the rehearsal. The car was moved onto the roadside about ten meters away to the opposite side. Now, the camera crew leader, supposedly from a local vernacular TV Station, took the Actors (read Yudaya and Co.) through the script.
After the instructor`s brief, in this sensitive environment, surrounded by embassies and diplomats, and hence with surveillance cameras all over the place, the movie commenced. Yudaya is seen looking around for something but in vain. In a few seconds, she seems to have glanced at an alternative of what she needed. She walked about five meters away and picked it. It's a stone.
It's this stone that she wanted, and indeed, summoning all the strength from within her reach, used to bang the gate of her reportedly "dying" brother. At this moment, the other cameramen from two reputable media houses, who had all along spaced selves in about four meters away from the scene, vanished. It is safe to assume that they probably had been duped into coming at the scene of an organized function whereas not.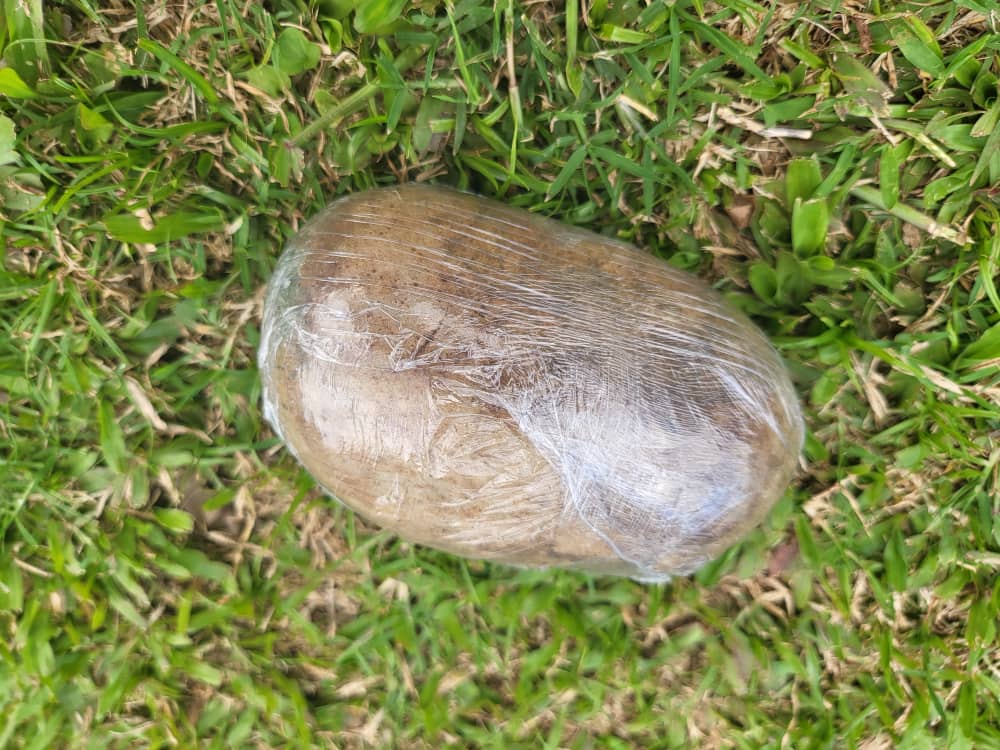 Nonetheless, the instructor chose to die in own movie. He remained still on the set at a few meters` span away, facing the gate as Yudaya banged… banged… banged and… banged to no avail. She then abandoned the banging and opened the second page of the script. She faced the camera and announced. "Now that they have refused to open, she said; "I am going to do what I know best." With crystal clear eyes, both as dry as a burning pan, she turned onto the gate and started wailing like a fresh widow, aimlessly throwing her hands in the space.
To the knowledgeable of such sensitive and hence 24/7 surveilled areas, Yudaya and her crew couldn't do whatever they wished to do for any longer. From nowhere, police circled in on them and off, they were at Jinja Road Police Station from where, they were obviously tasked to record statements. We are authoritatively aware that the supposed offended party of Kiwanuka family has not yet made a statement and seem not willing to do so, rendering the case a status of possibly, a public nuisance charge. That is, if police chose to pursue the same against the Yudaya's.
Bad, Deadly Omen?
A supposed cultured Muganda lady who Yudaya should be, it ought to be noted that such misdeeds like wailing for a living person, however sure you may believe they are dying, is bad omen. In the same breaths, Yudaya herself ascertain that people with ailments she supposes her brother is suffering, can live up to over 20 years. This, she says, if the patient has specialized doctors, the same she insists, Kiwanuka doesn't have.
Here, we are inclined to raise the issue of Ssebuliba`s sister. The one Yudaya claimed recently that she was denied access to her father until she returned abroad. Well, this is the naughty girl who is accused of exposing diagnosis documents purportedly from Mr. Kiwanuka`s specialized Doctors in UK! Actually, it is the same documents that Ssebuliba banked on to declare his father insane before courts of law! To Yudaya, such specialized Doctors have since turned into `mere physicians` unfit to monitor her brother`s health.
Looking at the videos above, one could tell that Yudaya`s decades abroad could have over-exposed her to several untraditional ways. No wonder her `local` sister Jalia looked every inch shy and visibly mortified of some uncultured occurrences. This stance, not to mention tough things she`s herself, capable of doing! In place of `specialized Doctors, Yudaya carried cameramen to expose his brother`s `dirty secrets` and, in place of drugs, the self-acclaimed medical-acquainted Yudaya carried stones to bang her `dying` brother`s gate.
Lastly for today, a well-cultured Muganda lady should know that such issues touching an equally strong Muganda brother are better reported before clan leaders and befitting elders, not to media. She talks of him having a well-written Will, supposedly kept with Kiwanuka`s trusted people. However, she can't trust the same people with her brother`s `dirty secrets` but the media! Her latest `interview` is focused on replying to Yours Truly. But I don't look at this as a battle to prove my honesty and or, intellect. Kiwanuka is not dying simply because two persons out of a whole clan can't access him. Or so, we strongly believe.
Author Profile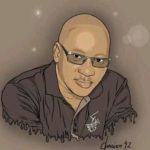 Stanley Ndawula is a two and a half decades' seasoned investigative journalist with a knack for serious crimes investigations and reporting. He's the Founding Editorial Director and CEO at The Investigator Publications (U) Limited