The Chief of Defense Forces (CDF) Gen. Wilson Mbadi, his Commander for Land Forces Lt. Gen. Kayanja Muhanga and other top UPDF Commanders have departed for Kasese in the wake of ADF suspected terror attack last night, which left 25 students dead, several injured and others abducted.
Reports indicate how information was received at about 11Pm last night, of an attack by armed people at Mpondwe Lubiriha Secondary School, which is a privately owned facility in Kasese. It was reported by security as a `bigger attack` by suspected ADF rebels. "The District Police Commander (DPC) Bwera got in touch with the area battalion commander and the forces advanced to the scene," Police Chief Spokesman SCP Fred Enanga said in a report.
On arrival by the forces, the school was found burning with dead bodies of students lying in the compound and the school`s food store broken into and food to wit posho and beans taken. At the scene, 25 bodies were discovered and conveyed to Bwera hospital mortuary. Also, eight causalities (survivors) were taken to Bwera Government Hospital as a police fire truck struggled to put off the fire.

Information from the public indicate that the attackers moved on foot from the scene, with some abducted students whose numbers have not yet been established, whom they used to carry the looted food. They reportedly escaped through Virunga National Park. Army Spokesman Gen. Felix Kulayigye confirmed the dispatch of top UPDF commanders and added that the President had also directed the Minister of Education to proceed and commensurate with the school management and parents.
The deadly attack comes barely a week after the Director for Public Prosecution (DPP), on June 13th 2023 dropped interest in charges against the Rwenzururu King (Omusinga), Wesley Charles Mumbere. Mumbere was hitherto, having charges of murder, terrorism, treason, malicious damage to property, attempted murder and aggravated robbery hovering over his head. The DPP however, dropped all the said charges after Mumbere`s confession to the same atop seeking for amnesty.
Mumbere was arrested and imprisoned eight years ago after UPDF led by then Brigadier and now Gen. Peter Elweru descended on his palace and killed at least 153 people, including women and children. Elweru, who was a special assignee by the Commander in Chief (CiC), Gen. Yoweri Kaguta Museveni, said his operation`s victims were criminals who deserved death. Mumbere and his subjects had long been accused by government, of subversive tendencies.
Even when Elweru`s hitherto baptized `massacre` action was dragged to the Hague by the Ugandan Opposition, the same was thrown out. "The ICC set me free, what are you talking about. Those were criminals and they deserved death. Kasese is peaceful because of my judgement," Elweru said in 2021, shortly after swearing in as one of the UPDF representatives at the 11th Parliament. Indeed, the recent Mumbere`s confession and eventual plea for amnesty, plus the latest attack by those believed to be his yesterday followers, put Elweru in a Saints` zone and can be relied on to justify the ICC stand on the matter.
Author Profile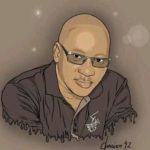 Stanley Ndawula is a two and a half decades' seasoned investigative journalist with a knack for serious crimes investigations and reporting. He's the Founding Editorial Director and CEO at The Investigator Publications (U) Limited