NAMIREMBE – Kampala: As the retirement of Bishop Wilberforce Kityo Luwalira from active ministry at the end of this year draws near, the contest for the succession of the prestigious Namirembe Diocese has intensified.
For the past fourteen years, Bishop Luwalira has demonstrated exceptional leadership and now prepares to pass the mantle to a new Bishop. The significance of Namirembe Diocese in the Church of Uganda, Buganda, and the entire country cannot be overstated due to its rich history and influential role in various spheres of Ugandan society. Among the ten clergy members vying for the esteemed position, four names have emerged as prominent contenders. And here, we take a closer look at these resounding figures from various Christian circles:
Ven. Canon Moses Banja (Luzira Archdeaconry)
Canon Banja, known for his humble disposition, was once the Diocesan Secretary of Mukono Diocese before joining Namirembe. His appointment as the Archdeacon of Luzira raised eyebrows, with many attributing it to his close ties with Bishop Luwalira's family. While serving in Luzira, Canon Banja's achievements have been relatively low-key, leading some to speculate that his vocal wife wields more influence than the reserved clergyman. He is currently 59 years old.
Ven. Canon John Gitta Kavuma (Entebbe Archdeaconry)
Canon Gitta's extensive experience in various positions during Retired Bishop Samuel Balagadde Sekadde's tenure sets him apart from the other contenders. His accomplishments primarily lie in development work, particularly in building projects. However, concerns have been raised about his perceived pride, high-profile lifestyle, and lack of connection with those he deems of lower status. His resistance to some of Bishop Luwalira's programs has also affected his popularity among fellow clergy and Christians.
Ven. Canon Godfrey Buwembo (Nateete Archdeaconry)
Canon Buwembo, hailing from a humble background, is known for his down-to-earth nature and ability to relate well to people of all social statuses. With vast experience in diocesan matters, he has been a Sunday school teacher, lay reader, parish priest, and head of the Diocesan Youth Department. Currently serving as the Chairman of the Diocesan Estates Board, Canon Buwembo's mobilization skills have made significant progress in the construction of Galikwoleka in Nateete Archdeaconry.
Rev. Canon Moses Kayemba (West Buganda Diocese)
Being the son of the late Canon Kibuuka, a former Archdeacon of Nateete, Canon Moses Kayemba has been immersed in the Church from a young age. Although not much is known about his time in Namirembe in terms of development, he is highly regarded for his humility and powerful preaching. At 50 years old, his youth and promise in God's ministry add to his appeal.
The intricacies of Namirembe Diocese's politics demand a measured and diligent character for its leadership. As the process unfolds, the future of the historical Hill lies in the hands of the Lord, who will choose the best among His servants to carry on the sacred work. The selection of the new Bishop is therefore, eagerly awaited, as whoever ascends to the Namirembe pulpit will undoubtedly wield significant influence over the spiritual, cultural, and social landscape of Uganda. May the upcoming transition be guided by wisdom and discernment, ensuring the continuity of the diocese's impactful legacy.
Author Profile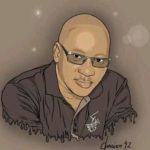 Stanley Ndawula is a two and a half decades' seasoned investigative journalist with a knack for serious crimes investigations and reporting. He's the Founding Editorial Director and CEO at The Investigator Publications (U) Limited