That one of the longest-serving officials at Mengo Palace, Owek. David Kiwalabye Male, threw in the towel this week, is steadily becoming public knowledge. But the reasons sandwiching his resignation may remain an eternity `sick leave` to them who won't chance this article at our mighty website, The Investigator.
At his apex, Kiwalabye was a minister of many dockets which include culture, tourism, security and other special duties among others. On the face of his resignation is smeared a `sick leave` as purportedly advised by his Australian doctors at Melbourne Medical Center in King Charles` land of Australia.
A Resignation Unseen in Decades:

After 30-years of service, the departure of Owek. David Kiwalabye Male is probably the first time a senior official has resigned from Mengo Palace since 2005. Back then, the Katikkiro, Owek. Joseph Mulwanyamuli Ssemwogerere, and his entire cabinet resigned.
This was amid a controversial agreement between Mengo and the central government, which aimed to establish a regional government and have a directly elected Katikkiro. Furthermore, some cabinet ministers had political ambitions to run for elective positions in the 2006 general elections, leading to their resignations due to legal restrictions on cultural leaders participating in electoral politics.
Unlike in the above 2005 scenario where the Kabaka officially accepted Mulwanyamuli team resignation the following day on December 24th 2005, Kiwalabye Male`s, we are authoritatively told, slept for over 90 days on the King`s desk without reaction. This period, even when the reasons given were to do with his health. It therefore gives credence to our assumption that a `sick leave` isn't the reason Kiwalabye elected to Okukuba Kabaka obwami. Then what is it?
An Unraveling Conspiracy
For starters, we have four streams of sources to this story. One so close to Kiwalabye, another so close to the Premier Owek. Charles Peter Mayiga, another from Kasubi circles and one from the inner circles of the power that be at Mengo. Whereas some no longer see eye to eye with each other, they all have one conviction in common. "It is time up, for Mengo mafioso to end. It is high time the Kabaka knew his real enemies and those of his people," one said.
Having been one of the youthful Nkoba Zambogo founders back in 1990, Kiwalabye Male entered straight into Mengo mainstream at the department of Nkuluze (Kabaka`s Finance Department) for some years. From here, he became the head of Buganda Land Board (BLB) and under whose tenure, several transformations in Kabaka`s land structures, severely impacted his subjects negatively. Kiwalabye is accused of many land matters but he escapes the same through the `collective responsibility` route.
Having been one of the top youth leaders in Kabaka Ronald Muwenda Mutebi`s self-acclaimed Youth Generation reign, Kiwalabye Male rose through ranks to become one of the top King`s blue-eyed boys and a confidant at that. And therefore, as the reigning Katikkiro Charles Peter Mayiga aka CPM`s term drew to evening hours, the Kabaka felt, and confessed the same to his inner circle, that Kiwalabye was the man in his mind, to take over.
For beginners on Mengo affairs, Kiwalabye is one of the streetwise lads who covers all his would-be dull trails before the public eye. He can only be equated to the Premier himself, CPM. However, insiders are aware of the eight-member team of this caliber at Mengo, reportedly led by CPM the man. But just like what`s currently happening in Uganda`s yesteryears` formidable opposition political party FDC, Mengo files` leakages emerge via the tearing apart of this Streetwise Think Tank (STRETT).
And the miserable departure of Kiwalabye serves to squeeze the trigger to the hitherto suppressed volcanic eruption. As mentioned earlier, he was the man Kabaka had chosen to take the mantle from Mayiga, and, he had mentioned it to the inner circle members. But did the latter buy the idea? To the Kabaka`s face, they indeed bought it but, between them, a plan had to be hatched to draw the man away from the King`s favors and mind. Read on.
To the knowledgeable, Katikkiro Mayiga is said to have started with asking for an unlimited extension from the King. This was after his known two terms elapsed almost two years ago. And this particular quest for extension, says our source, was to allow him finish the Masiro project, just for the landmark not to be grabbed by his successor, in this case, possibly Kiwalabye Male. It should be noted that Premier CPM has no project, tangibly written to his name, save for completion of Masengere, and whose cost left many awe-struck!
His predecessor, Owek. Eng. JB Walusimbi has Muganzilwazza written among his achievements in Mengo. He built this from money collected from Buganda Certificates` sales through his Omumuli champaign. It currently stands as the only project singlehandedly built by Baganda during the Omulembe Omutebi and hence, the love for CPM to also have Kasubi Tombs to his name. We are reliably informed that whereas Kabaka didn't put CPM`s extension application on record, he still, is reluctant to replace him.
This stance might however, shed some light on the Kabaka`s abrupt visit to Masiro recently, for onsite, firsthand facts on the developments there. The King kept details of his findings to himself but sources close to his inner circle confidently tell us, he left an unhappy man. "His findings might see CPM`s successor complete that project. Just know that quite a lot is taking place in there. And time is around the corner for the public to know all."
A Deliberate Strategy
Knowing as earlier mentioned that Kiwalabye is a streetwise lad who play clean, his tracks, his adversaries` plan was to expose him to open scandals. How? That Kabaka eyed him for the top position was no longer a question. Now, the mission was to convince the man himself, and the appointing authority, to have him removed from single-job-description BLB, to a wider range of formal activities. This, they claimed, to allow him get used to the tasks of a Katikkiro ahead of him. This explains why he was assigned a cocktail of ministerial dockets to handle.
Upon him accepting to the arrangement, one of the top officials (name withheld for now), bragged thus; "Eyo enkonge emu esiguddwa." This is Luganda for; "one of the firm trunks has successfully been uprooted." Immediately Kiwalabye took the mantle, some `good Samaritan` made him aware how this was a trick to soil him before the Kabaka! How it was to be planned remained a mystery to him.
But even then, it was too late for reversal. He resorted to casting his suspicions net wider, just in case. This explains why there was no `wow factor` during his tenure as a minister. But he was not to be careful for good. Time had to come for him to serve his purpose of a prey. Firstly, he had been used to getting huge moneys from all tribes of land deals in Mengo where, he was the alfa and omega of the BLB docket. Now that taps had been locked, he would easily fall for anything with financial liquid, or so, his adversaries rightly thought.
Unfortunately, the chance arose through the deteriorating health of His Royal Highness the Kabaka. The situation further complicated when President Museveni became concerned about Kabaka Ronald Muwenda Mutebi's health and reportedly allocated UGX4Bn for his treatment. During this time, as plans to draw money from State House drew near, the Katikkiro elected to go for leave, and subjected the same to the finance minister.
This left no one but Kiwalabye Male, entangled in the unfolding Mengo Leaks events. His departure now, from Mengo Palace, will shed light on a web of intrigue and power struggles that have remained hidden from the public eye for years. As "MengoLeaks" continues to unravel, more revelations are expected to surface, exposing the inner workings of this historic institution. This marks the end of the beginning of the big story…
Disclaimer: The claims and allegations mentioned in this article are based on sources within Mengo Palace and are subject to verification and updates.
Author Profile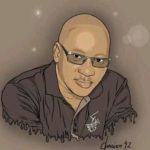 Stanley Ndawula is a two and a half decades' seasoned investigative journalist with a knack for serious crimes investigations and reporting. He's the Founding Editorial Director and CEO at The Investigator Publications (U) Limited