Kampala, August 1, 2023 – A storm of controversy has engulfed the Bishop Nomination Committee of Namirembe Anglican Diocese after Kampala lawyer, Frederick Mpanga attempted to disqualify candidates during a crucial meeting held on July 27. The move has sparked accusations of manipulation and bias, raising concerns about the transparency and fairness of the selection process.
Smartly attired committee members, comprising 15 individuals, gathered at the Bishop Dunstan Nsubuga Hall in Namirembe, prepared to assess applications for the position of the next Bishop. Bishop Kityo Luwalira, the current occupant of the role, is set to retire in December.
During the meeting, Mpanga, who is not only a lawyer but also the Chancellor of Namirembe Anglican Diocese, made the unexpected announcement that he would only present three candidates for nomination out of the ten applicants. The decision left committee members baffled, with no reasons provided for disqualifying the remaining seven candidates.

The three candidates nominated by Mpanga include Rev Edward Stephen Kabanda, Ven. Canon Moses Banja, and Canon Moses Kayimba. And the seven that he locked out are Ven. Canon John Gitta Kavuma, Ven. BK Buwembo, Rev Semei Ssebina Sekiziyivu, Rev Emmanuel Lutaaya, Rev Dr. Thomas Timothy Nsubuga, Rev Esau Bbosa Kimanje, and Rev Enock Kimanje.
This move led to heated discussions, with committee members asserting that Mpanga lacked the authority to unilaterally disqualify candidates and criticized his perceived favoritism. "We are the nomination committee. We are not here to endorse your preferred candidates," a committee member declared, with unanimous agreement from others present.
Mpanga's reasoning for disqualification reportedly centered on the applicants' moral standing and their educational backgrounds. However, committee members pointed out that the selection criteria, as outlined in Canon 3.6 of the election and consecration of bishops, did not specify the order in which theological studies must be pursued.
Committee members cited the case of the recently elected Bishop of Mukono, Rt Rev Enos Kitto Kagodo, who initially held a certificate in theology before obtaining a bachelor's degree in environmental science and later a Master's in Divinity. This precedent raised questions about Mpanga's alleged manipulation of the process to favor his preferred candidate, Ven. Canon Banja.
Sources within the diocese revealed that Mpanga's close ties to the current Bishop Kityo Luwalira, coupled with his alleged preference for Banja, fueled suspicions of bias. The source pointed out that Banja's wife, Rev. Canon Prof Olivia Nassaka, had been appointed Vice Chancellor of Ndejje University, an Anglican Church-owned institution.
Furthermore, Banja's candidacy history in Luweero raised eyebrows, as he had been disqualified amid allegations of process manipulation. Critics questioned why Banja should be considered for the Namirembe Bishop position without thorough scrutiny of his credentials.
The controversy in Namirembe reflects a broader pattern within the Anglican Church of Uganda, where bishop elections have faced challenges in maintaining transparency and impartiality. Some voices, such as Simeon Kakooza`s, an Anglican from Lungujja, have called for a reconsideration of how nomination committees are formed and expressed concerns that such controversies could escalate even to the level of electing an archbishop.
"This could cause disunity within the church, akin to the internal conflicts seen in political parties," Kakooza warned, urging for a transparent and fair process to ensure the unity and integrity of the Anglican community.As the debate continues to unfold, the future of the Bishop Nomination Committee's decisions remain uncertain, leaving many within the Namirembe Anglican Diocese anxious for a resolution that upholds the values of fairness and integrity.
Author Profile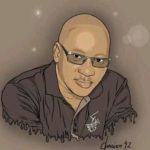 Stanley Ndawula is a two and a half decades' seasoned investigative journalist with a knack for serious crimes investigations and reporting. He's the Founding Editorial Director and CEO at The Investigator Publications (U) Limited