KAMPALA, Uganda: When his wife, Ms. Kamaliza and family declare their indifference towards media probe into the questionable demise of their own, and friends chose to follow suit by mourning their buddy in total silence, justice for fallen Fred Kayitare aka Kamaliza, the hitherto little-known city businessman, seem blocked from all angles.
Nevertheless, reports security desired to have access in the media, indicate that Kayitare dived to his death last Friday night at Mbuya-premised Chieftaincy of Military Intelligence (CMI). However, the A2Z of Kayitare`s person, his life in Rwanda, USA and Kampala, if need be, can be reserved for another day. In this article, we unveil the crime-laced circumstances that led to his arrest and eventual death.
The story

For starters, the city was rocked by yet another financial scandal where Cairo Bank, once regarded as a stronghold of stability in Uganda's financial sector, now grapple with cases of losing billions of clients' funds to a sophisticated city-wide fraud. The shocking revelations have since led to potential legal battles, public outrage, and the mysterious death of the man in the news, Kayitare, linked to the scam.
It all started when close to a fortnight ago, Cairo Bank clients Mike Kitamirike and Dr. Kassem Aboud, separately discovered their accounts had been drained of UGX 500 million and Euros 330,000 respectively, without their knowledge. The upheaval sent shockwaves through the bank's corridors and beyond, particularly when it was revealed that Dr. Kassem Aboud is a prominent, well connected and an internationally recognized surgeon, currently working with the UPDF.
"I have been banking with Cairo Bank for some time, believing my money was safe. But when I recently tried to withdraw some funds, I was met with disbelief when I saw my account balance. It was a fraction of what it should have been." Kitamirike reportedly told his lawyers. As news of Kitamirike`s loss took form, Dr. Kassem`s lawyers of Muwema and Co. Advocates stormed the bank with their client`s claim.
The Muwema and Co. Advocates demanded the immediate refund of the missing funds and threatened to sue the bank for damages and compensation. "Our client is a Ugandan citizen and Consultant surgeon of great repute and a holder of account No. 1**********7 with your bank. On the 9th of August 2023, our client visited your branch at Garden City to transact on his account, only to realize that his money amounting to about Euros 330,000 [Three Hundred and Thirty Euros Only] was fraudulently removed without his consent. The fraudulent removal of the said sums from our client's account without his consent is criminal in nature on your part and illustrates connivance by the bank officials with the fraudsters."
When contacted by The Investigator, Cairo Bank CEO, Mr. Ahmed Maher, initially downplayed the claims, attributing the `discrepancies` to technical glitches and assuring that clients` dimes were safe. However, as evidence mounted and pressure intensified, he referred us to the Head of Marketing and Public Relations, Ms. Christine Birungi, before he himself, reportedly left the country for an overseas destination.
"We deeply regret the distress that this incident has caused to our valued clients. As you have witnessed, police are helping in the investigations," Birungi confessed during an interview with this writer at the bank's headquarters in Nakasero on Thursday. The bank's Chief Auditor, Julius Ssekabira, echoed her sentiment and stressed their commitment to rectifying the situation and rebuilding client trust.
"We are fully cooperating with the authorities and have initiated an internal investigation to identify the root causes of these discrepancies. Our utmost priority is to rectify the situation and restore our clients' trust and money," Ssekabira assured this writer. Indeed, we found the duo just seeing off detectives from Kibuli-based CID Headquarters. Midway the interview, Ssekabira excused himself, to again, have another meeting with a team of investigators, this time from Mbuya-premised CMI headquarters. This, for now, explains why Kayitare was detained and ended up dying at CMI and not police.
As the nation watches with anticipation, we have been informed, the central bank's investigation is underway. The fate of Cairo Bank hangs in the balance, as it strives to restore faith in its operations amid the scandal. This crisis, however, has laid bare the vulnerabilities within Uganda's financial system, sparking a fervent debate about the urgent need for comprehensive reforms to safeguard against similar incidents in the future.
Kayitare Case at a Glance
Amid the scandal's unfolding, a tragic twist emerged. Fred Kayitare, also known as Kamaliza, a little-known city businessman, was found dead under mysterious circumstances. His family and friends remained tight-lipped, declaring indifference to media inquiries into his rather questionable demise.
Reports indicated that Kayitare died on Friday night while attempting to escape from the custody of the Chieftaincy of Military Intelligence (CMI), where he had been detained. The deceased had allegedly, tied bed sheets together to create a string, in an attempt to scale down from the second floor of the CMI premises. However, the `rope` made out of the tired cloths reportedly succumbed to his weight and let go of him before he landed to his death!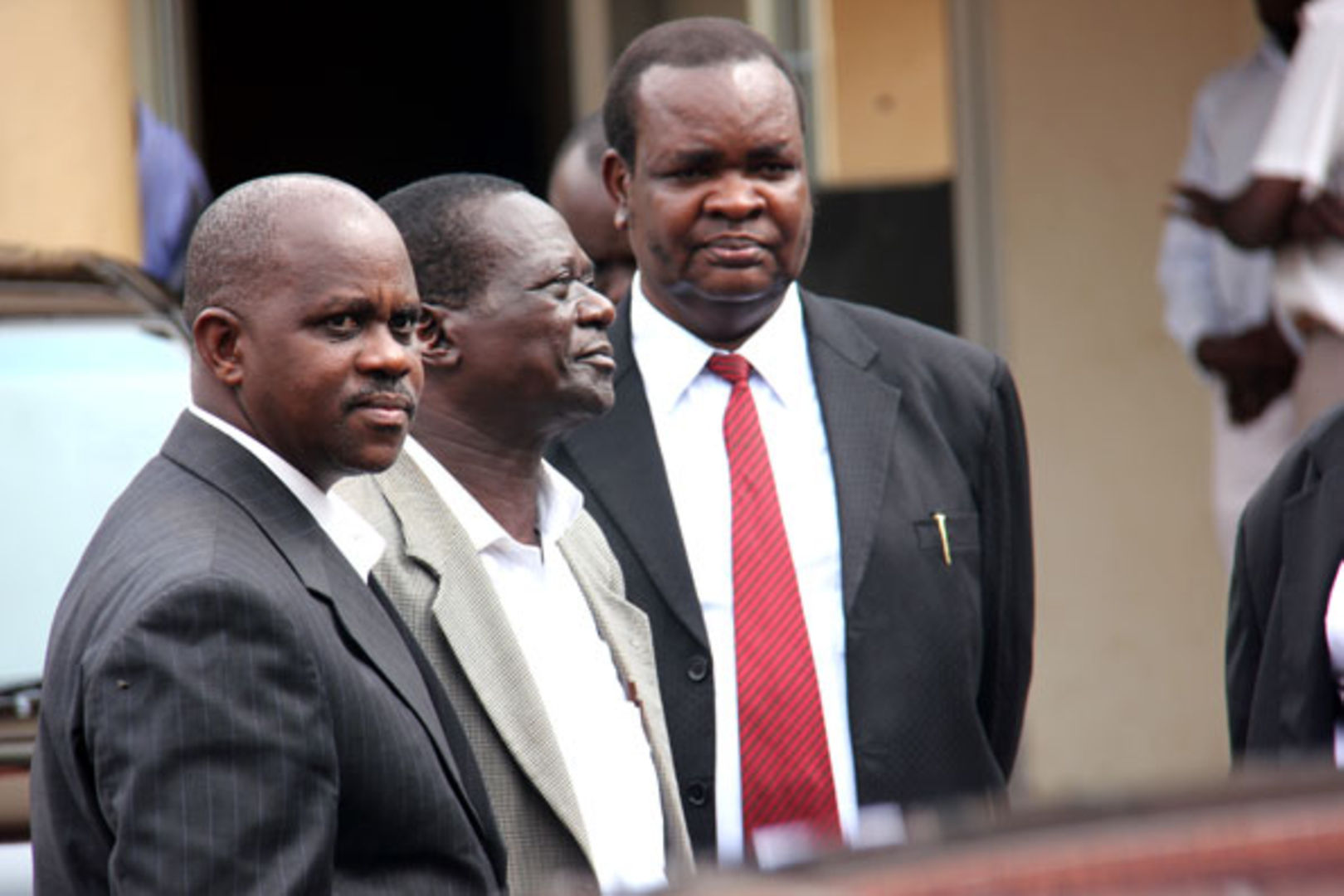 In life, Kayitare was known for his flashy lifestyle, penchant for posh cars, and extremely extravagant, mostly spending at high-end bars around Kololo and Nakasero, the city`s leafy suburbs. Hailing from Rwanda, he carried a controversial reputation, marked by electronic-based and computer misuse-related heists. Even in death, Kayitare remained a prime suspect in a similar crime involving Cairo Bank heist.
As the investigation continues into the financial scandal and the circumstances surrounding Kayitare's demise, the nation awaits answers. The convergence of these two gripping narratives highlights the interconnectedness of financial mismanagement and criminal activities, shedding light on the urgent need for a more robust and secure financial framework in country Uganda.
Cairo Not a Visitor to Financial Fraud
For the knowledgeable, one can't talk of fraud at Cairo Bank without a mention of the infamous pension scam case, and they boast of having told a story! A startling case still stands motionless in the hearts of Ugandans where, a decade ago, revelations emerged from this writer`s sole investigations into a pension scam which had uncovered involvement of Cairo Bank, in what appeared a large-scale financial fraud. The criminal scheme, which targeted pension funds meant to secure the futures of civil service retirees, sent shockwaves through the financial sector spine, casting a shadow on the bank's credibility and raising questions about regulatory oversight at the time.
Details of the scam, which was gathered by an undercover audit of financial records at the Ministry of Public Service, and later came to light following a police-led criminal investigations, suggested that certain individuals within Cairo Bank, aided those of Public Service to swindle the pensioners` dimes, staggering around UGX169Bn. The investigative team, led by the then CID Boss, the no-nonsense AIGP Grace Akullo, was composed of financial experts and CID detectives, who worked diligently to piece together the puzzle, relying on a combination of bank statements, digital forensics, and witness interviews.
As a result, Christopher Obey, the Principal Accountant at the Ministry of Public Service, and his assistant in charge of Pensions, David Oloka, were arrested along withy others. The lot were later, convicted of charges relating to diverting over UGX200Bn meant for Ugandan civil service pensioners. Whereas they pried their illicit scheme through a number of Banks, Cairo Bank stood out as their main base for bigger transactions. Both Oloka and Obey later died midway their sentences. How Cairo Bank survived the storm remains a story for another day. Watch this space…
Author Profile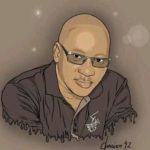 Stanley Ndawula is a two and a half decades' seasoned investigative journalist with a knack for serious crimes investigations and reporting. He's the Founding Editorial Director and CEO at The Investigator Publications (U) Limited