KAMPALA, UGANDA – When he recently bragged that he knows all the corruption vices being committed by civil and public servants, many took Uganda`s President Yoweri Kaguta Museveni for a serious joker. Little do many know that the son of Kaguta be truly knowing much of these cases.
Unfortunately, he keeps numerous of them to his chest, supposedly for future use as a `blackmail` tool for such culprits that may tend to abuse his favors, into submission at an opportune time, as he may wish right. But his revelation raise concerns about the extent of corruption within government institutions and the methods employed to maintain loyalty among those involved.
We can authoritatively report that the latest on his desk is that of Trade Ministry`s cooperative societies` war-loss funds scam. This has had some of its share published in local media, but whose deeper details, we shall revert to soonest. On the heels of Trade Ministry scandal was the Ministry of Works` gross graft, some of whose particulars, are already being handled by police and elsewhere.
Under the stewardship of the hitherto no-nonsense General Katumba Wamala as senior Minister, the Ministry of Works is embroiled in a shocking corruption scandal, where two high-ranking officials, Winston Katushabe, the Commissioner for Transport Regulation and Safety, and Ronald Amanyire, the Principal Road Safety Officer, are at the center of a bitter feud.
The hitherto jealously kept-under-the-wraps revelations, have sent shockwaves through the government institution, exposing a web of allegations and misconduct that threatens the previously unsoiled integrity of the Ministry. The feud between Katushabe and Amanyire has escalated in recent months, with the former baying for the latter`s resignation or even dismissal, but with little success.
Katushabe recently accused Amanyire of a string of offenses, including failing to submit essential reports, mismanaging procurement, undermining the chain of command, and allegedly, displaying arrogance and malice in communication. In a scathing letter dated June 16th 2023, Katushabe stated as below;
"The litany of weakness, grave incompetence, arrogance, illegalities, and criminal activities plus the string of improprieties afflicting you are such that you are totally unsuitable for a senior position in the Department. You simply can no longer be entrusted with any responsibility. Your character cannot be trusted at all." He concluded with a plea for Amanyire to resign.
In a surprising turn of events, Amanyire reacts by accusing Katushabe of orchestrating a corrupt contract award to Face Technologies, leading to a financial loss of at least UGX4Bn in one go. He alleges that the contract, titled "Archiving of Uganda Driving Permit Project Records Phase 2, Archiving of Motor Vehicle Registration Records at URA, Remodeling of the Uganda Railway Main Station and Uganda Revenue Authority Warehouse for Motor Vehicle Records Kampala," was deliberately arranged to embezzle public funds.
He points to discrepancies in the contract price and potential violations of procurement regulations. He further raises concerns about the use of the Direct Procurement Method and the allocation of funds without proper approval. These allegations have sent tremors through the Ministry of Works` spine, as officials grapple with the magnitude of the corruption scandal.
Responding to the allegations, Katushabe accused Amanyire of orchestrating a smear campaign against him, while Ministry Permanent Secretary Waiswa Bageya accuses Amanyire of misconduct and indiscipline. However, these are, but just a beginning of piles of scandals the ministry is chocking on.
We contacted the warring parties separately. Both Katushabe and Amanyire have provided intriguing responses to the allegations, hinting at behind-the-scenes dealings! Whereas Katushabe doesn't dismiss the grave allegations against his name, he believes doing `private business` with media personalities would change things for better at the ministry.
Details of this interesting school of thought are a set out for another story in its own right. On the other hand, Amanyire too, doesn't dismiss the fact that he levelled these deadly allegations against his immediate supervisor. His concern is, if only we could reveal to him who exactly our source is, and who shared his contact with us! Only then, he would be in position to "help us" unravel the rot at the ministry! "I need you to tell me how you picked up the story and who gave you my actual number. I am not a public figure, so my number cannot easily be got." Sounds strange? Watch this space…
Author Profile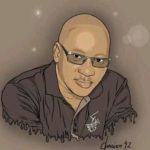 Stanley Ndawula is a two and a half decades' seasoned investigative journalist with a knack for serious crimes investigations and reporting. He's the Founding Editorial Director and CEO at The Investigator Publications (U) Limited