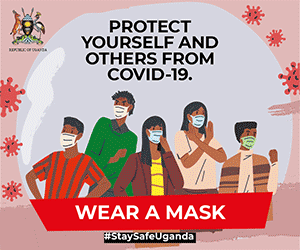 By Jako David Waluluka
The new regulatory sanctions imposed on all Gossip shows on television stations in Uganda by the Uganda Communications Commission (UCC), are set to render hundreds of Ugandan youths jobless.
A sample survey done by this newspaper, indicates that there are already severe implications in the pipeline as the directive that took effect on 20th October 2021, bites.
It has been discovered, that the Gossip programs, have been providing employment to a legion of people, who include presenters, editors, cameramen, on-spot field reporters and drivers, whose livelihoods will be affected by the move.
Those privy to the marketing departments of most Television stations, indicate that the entertainment shows, have been attracting huge advertising accounts which was bringing in almost 65% of revenue to keep them afloat. And the same advertisers only could part with their money at the 'peak' time of between 4-9pm which has been frozen.
Why UCC moved to Protect Young Viewers
According to our sources privy with information at UCC, they have in the recent past, been receiving several complaints from concerned people over abuse of the minimum broadcasting standards of some stations.
UCC in its mandate engaged the stations through different mechanisms which included warnings among others, to little or no avail, thus the decision to enforce a rescheduling order of the programs.
Some of the affected programs include NBS TV's Uncut Sabula and Uncut Kalakata, Spark TV's Live Wire, Urban TV's Short Circuit Sonsomola, ABS TV's Evening Zone, Baba TV's Poko Poko, and BBS TV's Roundabout. Others are Dream TV's Tik Taka Sesetura, Kingdom TV's Kapyaki, STV's Select E-Buzz, BTM TV's Access, and Top TV's Kachumbali.
Below is the UCC Directive
"UCC has ordered all gossip shows on Tv to be airing between 10pm and 5am. A directive which has been sent to TVs notes that any Tv that fails to adhere to the directive, the Commission shall proceed to institute other regulatory sanctions" UCC announced.
The shows were ordered to air at that time because they contain adult content, sexual innuendos, and profanity. All of which have the potential to disturb and harm some members of the public, particularly children.
It was stated that some of the gossip show hosts appear on television while dressed indecently, in skimpy outfits. And that the language used by presenters during the shows is frequently demeaning and contains unsubstantiated claims against various individuals.
However, after careful examination of the shows, it has been decided that they should never be broadcast on television between the hours of 5 a.m. and 10 p.m. This is because "they contain adult content, sexual innuendos & profanity, with potential to disturb and harm some members of the public especially the children.
It further adds that "presenters of the program often appear on air when dressed indecently in skimpy outfits; the language & statements used by presenters & guests during the program are often abusive, demeaning, and derogatory & contain unsubstantiated claims against different persons."
Media Owners in Effort to Engage UCC
As the new directive bites with most of the stations staring into the unknown, we are told that there have already been a series of crisis meetings by the Media Owners Association in which they have resolved to seek audience with the UCC in a bid to earnestly request them to revisit the current position.
Spark Tv's Live Wire Suspended
However, as the rest sought to amicably engage UCC, the Nation Media's Spark Tv who believed that they had not broken any of the set guidelines, went ahead with business as usual which has led to the suspension of their Gossip Show 'Live Wire'
Below is the Suspension notice;
The Uganda Communications Commission has ordered Spark TV @sparktvuganda to immediately suspend its Live Wire program after the station appeared to ignore the regulator's directive to have it rescheduled, insisting that it was not culpable for any breach.
Whereas many thought that the directive would only affect Gossip shows, we have since learned that Televisions Stations that are running live music shows that continue to pass off as ' Dance Shows' prominent on Fridays and Saturdays, have also been put on notice to comply with the minimum broad casting standards set by UCC or face its wrath.
Artistes Cry Foul over Rescheduling;
Though some artistes have accused some of these programs presenters for bei ng biased and witch hunting them like Emmanuel Sunna aka OS Sunna, who recently caused the incarceration of three media personalities affiliated to NBS Tv over offensive communication, many have expressed dismay at the new directive.
' Entertainment shows have been our only channel and voice during the Covid 19 suspension of all entertainment activities, with the curfew still in force, it means that many of us will not be able to appear on the shows at the new stipulated time' said Lil Pazo.
The event and artistes manager Edward Ssendikadiwa expressed his fear of the new directive further hurting the already ailing sector into total abyss and oblivion, unless UCC rethinks its decision.
Author Profile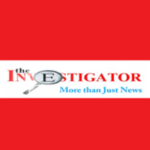 Uganda's First online News Paper. "More than Just News" Investigative, Informative, without Fear or Favor