Dear His Excellency,
I hope my letter finds you in good health since that is my everyday prayer to you and your family. Let me also take this opportunity to congratulate you upon being given another Kisanjja (2021-2026) to continue guiding Uganda to realize full prosperity and modernization.
I am writing this passionate letter to you after receiving very sad news about some decisions to the effect that all cattle keepers who have since been 'baptized' a near derogatory name of Balaalo living in Acholi sub region must leave in the next 30 days. The decision for this unlawful and heinous act was taken by some leaders from Acholi sub region allegedly with full blessings from you our dear President.

Few days ago, I watched on National Television and print media with dismay the Leaders of Acholi sub-region issuing an ultimatum for all cattle keepers that have since legally settled in the region to leave within a period of 30 days. Such unfortunate expulsions first happened in 2018 where most cattle keepers were expelled to their detriment because they lost money, animals and business in that expulsion since it was so abrupt. Cattle trade/cattle fattening is a business like any other and it's funded by loans from Commercial banks and Microfinance Institutions. Therefore, in such circumstance of expulsions it becomes so difficult for the farmers to pay back the loans.
The unfortunate allegations against migrant cattle keepers by some leaders, is that the cattle keepers roam around with guns and that they destroy crops of the indigenous farmers deliberately and therefore causing a security threat in the region
Your Excellency, that is not true. No single cattle keeper in northern Uganda carries a gun be it illegal or legal. There is no cattle keeper that can deliberately graze in anybody's shamba unless of course it is accidental. Even when such incidents happen there are mechanisms through the LC system and police to resolve that. This includes the culprit fully compensating the owners of the crops and then peaceful co-existence resumes.
I am revealing you all these because I am a leader in this part of the region, and I have lived and grazed my animals in this same area for close to 15 years.
Your Excellency, this crusade is misguided in many ways. Foremost, there is no leader who will stop an Acholi citizen to lease or sell his or her land if that is where they can raise good money to start income generating projects to better their lives. Indeed, most people in northern Uganda have leased or sold their land to investors to realize good money to restart their lives. The investors are largely Chinese, Indians, Bazungu etc. My question therefore is if these communities are free to buy or lease land in northern Uganda why not allows cattle keepers to also live freely if they have bought or leased land in northern Uganda.
Secondly, unfounded biases on these cattle keeping communities. This is terrible and must be denied space in modern times. Communities in Uganda must be allowed to co- exist in any part of this country since there is no law that forbids any Ugandan to belong anywhere. This is even healthier, once communities mix with each other, they share innovations,
wealth, intermarriage, and partnering up in businesses which technically knocks out all forms of primitive ethnic and tribal chauvinism hence enhancing wealth creation. Your Excellency we should allow this health interface to thrive.
Your Excellency, you remember how the Banyoro welcomed the Acholi during the northern Uganda insurgency of the 90s and 2000. The Banyoro did not discriminate them and warmly hosted them to date. True, some Acholi have since gone back to Acholi land, but those that chose to stay have stayed and we have no qualms about it. Kiryandongo is a vibrant and thriving metropolitan district largely because of welcoming diversity. This is what Acholi need. The cattle keepers are bringing wealth which is another form of restocking besides the one of Government. Soon Acholi sub region could be the centre of livestock farming in Uganda. All that is wealth created and shared dongo-lobo.
Personally, I have shared not less than 200 bulls for cross breeding with my Acholi brothers and sisters in the 15 years I have lived there. Ugandans should be encouraged to live in diversity other than promoting ethnic/tribal chauvinists to mess up peaceful co-existence of our people
Our Bakiga brothers live not only in Kigezi sub-region. They are in Ankole, Tooro, Bunyoro and Buganda sub-regions. And all that is okay. so are the rest of our communities across Uganda. Therefore, why not allow these cattle keeping communities to live in any part of Uganda as long as they have legitimate status i.e., they have bought land or leased it and are peaceful and not antagonistic.
Lastly, your Excellency, I want to suggest that instead of cruelly chasing these legitimate cattle keepers from Acholi sub region, my view is that we sit with leaders in Acholi and have candid dialogue for them to rally our people not to sell their land but to instead lease it. This is because currently
people in this part of Uganda might be tempted to sell cheaply their land because they are in dire need of capital to restart their lives after the devastating insurgency. Leasing would give them that start-up capital while retaining their land that will automatically revert to them after the expiry of the lease.
Otherwise, these adhoc decisions of unlawfully expulsion and ultimatums is not sustainable and may lead to huge losses on the part of government if not checked and also destroying people's lives and business. This is far from your teaching of dongo-lobo and cura.
Your Excellency, your indulgence in this pertinent issue is highly sought.
For God and my Country,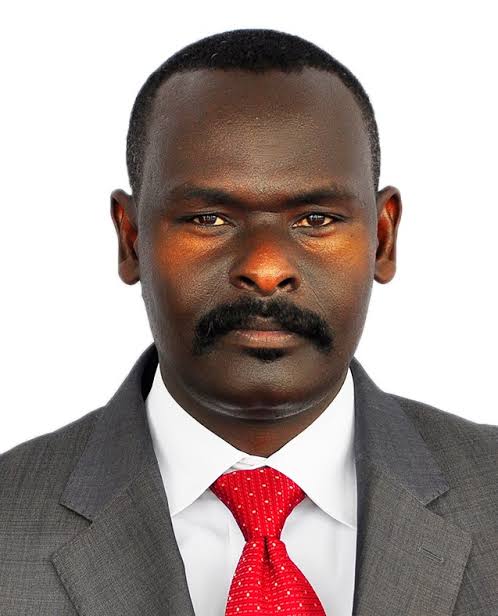 Jack Odur,
Former MP, Kibanda South Constituency Kiryandongo District
Tel Contact:0772417472 [email protected]
21ST October 2021,