To many in the know, President Museveni has held in Cabinet all the time, his Foreign Affairs Minister Okello Oryem since he helped him out of exile in Britain in 2000. This stance, arguably to maintain the reconciliation path he chose to take with the fallen former President, Gen. Tito Okello Lutwa.
Son to Okello Lutwa, Henry Oryem Okello, 61, is a lawyer by profession and a politician representing Chua County in Kitgum District since his return from United Kingdom. The current State Minister of Foreign Affairs, in charge of International Affairs docket, has served in President Museveni`s Cabinet since 2001.
Before being appointed in his current ministerial position in 2004, he had served as Minister of State for Sports from 2001. Hehas survived all the reshuffles made by Ssabalwanyi; namely on 1st June 2006, that of 16th February 2009, the one of 27thMay 2011 and thereafter. This has been the case because of the unsigned pact Museveni made with him as the representative of the fallen President Tito Okello Lutwa`s family.

However, the information streaming into the Investigator newsroom suggests that the thought of Oryem representing his father`s family members is harbored by only President Museveni`s persona. In reality, Oryem is in total detachment with all his siblings and relatives, some of whom come home as tourists and or refugee seekers, let alone him being in the docket to clear their status back home.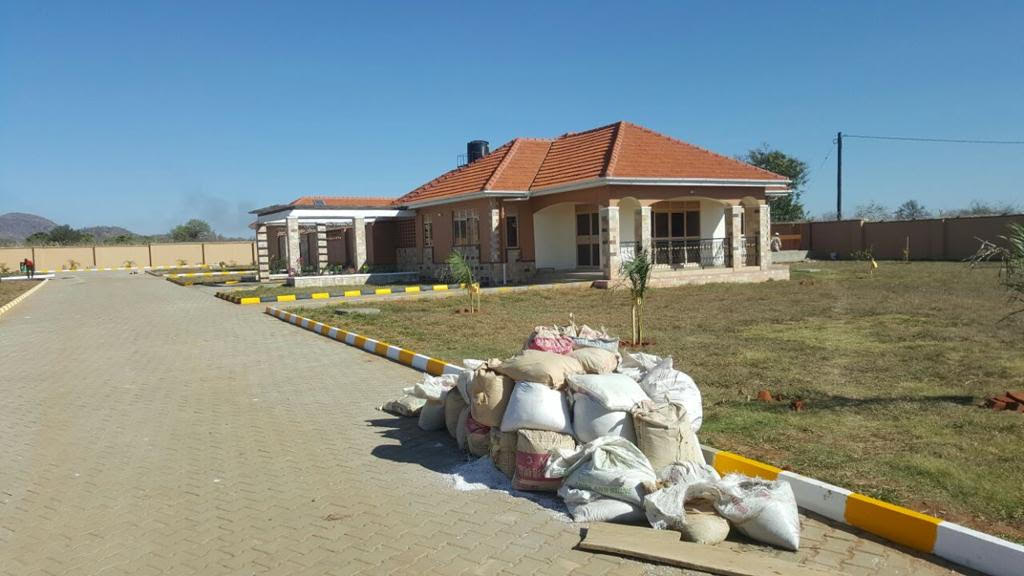 "We are not in UK as exiles but stuck people who have been blocked from coming back home as Ugandan citizens," Eddie Labule Okello, Hon. Oryem`s nephew cried upon visiting the Investigator last night. Labule, who has lived in the United Kingdom for close to 30 years said all efforts to engage Oryem have been suppressed by the man himself by way of isolating self from the family.
It is a story of a family which the public would think to be a well-off one. Died in 1996 at 82, Gen. Okello Lutwa was survived by seven children, Oryem being the second born. However, the family claims that he enthroned himself as the administrator and hence catching the eye of the President. "He took charge of all the family property and benefits for my grandfather," cried Eddie."
Eddie says the only people who had tried to fight for other family members` rights were his father Simon Anywa Okello and Untie Jenifer Okello but they died at the battle. Charles Okello, Oryem`s elder brother also tried but was reportedly forced to return to UK after his young brother threw him out of the family home in Kitgum. Eddie shared with us photos of the deserted home in a sorry state.
https://www.youtube.com/embed/6isKGT0hXx0
Recently, President Museveni ordered Government to advance UGX1Bn to each of the seven families of the former presidents of Uganda in appreciation of their contribution towards the development of the Country. Even with this staggering amount, the late General Lutwa`s family of about 20 people boasts of some school-dropouts, thanks to lack of money.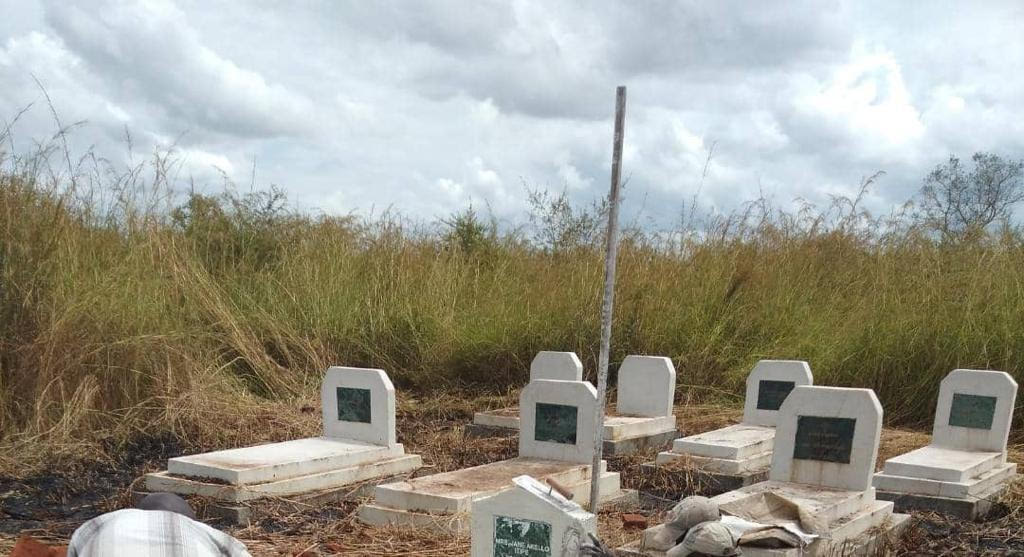 Sick and tired of seeing family members crying helplessly, Eddie offered to give a try. He flew into the country and sought to meet his Uncle Hon. Oryem. Indeed, on November 9th 2021, he chanced him at his Kampala office. "He never gave me a second to even exchange cordial greetings to him. Seeing I was not welcome, I went straight to show him photos of the family graveyard which is a sorry state," Eddie explains.
But this was not to be. Probably expecting to be thrown out, Eddie had set his recorder on. In the audio, Oryem is heard ordering his security to throw the boy out. He is heard accusing Eddie of disrespect and to f****k off him. After a few seconds, he was overpowered and thrown out in tears. Indeed, he would turn emotional throughout the interview.
Left with no option, Eddie is now seeking to have his family members meet the President but with little or no hope. "I have been blocked everywhere. We have written a letter to the President but don`t even know how to deliver it. We want him to intervene into our family matters. We believe he thinks we are okay through his minister."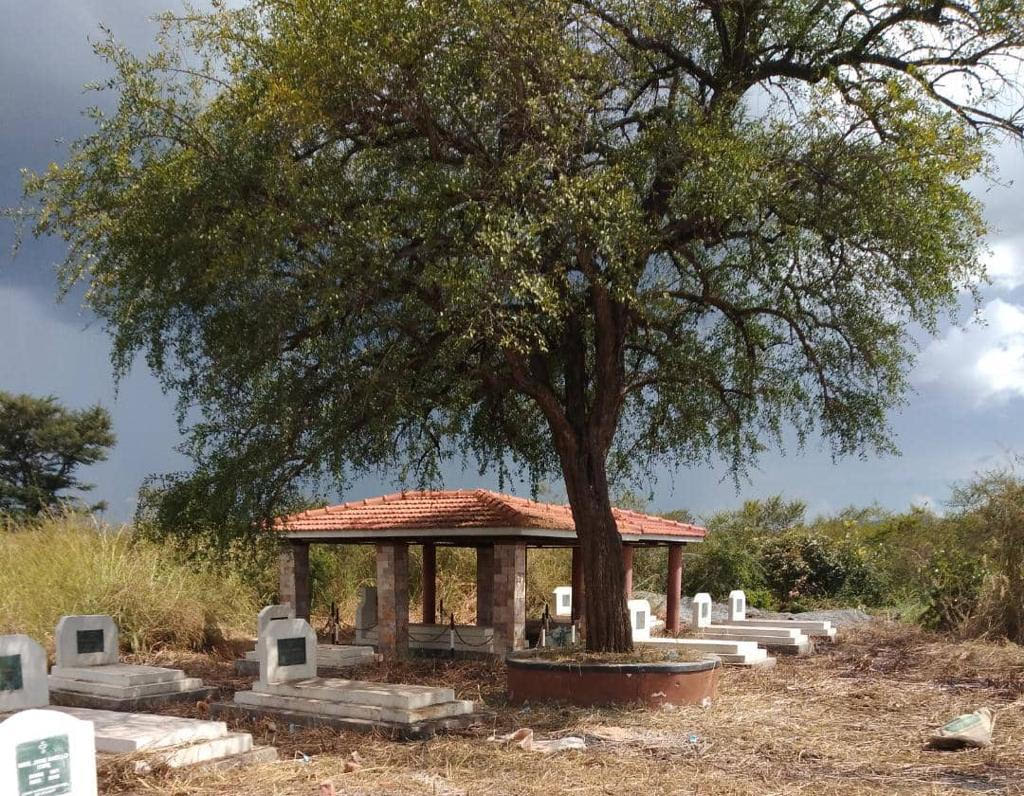 They last encountered the President on Saturday 21st January 2017 at the fallen family members` memorial and thanksgiving service where, he was the chief guest. In his speech, Oryem said; "My father was not like any other father and by all means an unusual father who cared for his family and prepared each member of his family for when he would not be there. Yet at the same time handled his State responsibilities effectively beyond the call of duty."
His statement was a reassurance to the Head of State that Gen. Lutwa`s family was not lacking in any way. However, when we contacted him via WhatsApp, he responded after one hour thus; "Thanks for contacting me. Every family has issues, including yours. I am just being taken advantage of…" he however changed his mind along the way and deleted the message for all as we were still reading it!
Author Profile
Uganda's First online News Paper. "More than Just News" Investigative, Informative, without Fear or Favor