Sports Feature: From Football, largely the most developed by Ugandan standards,to Ludo, the country has produced and witnessed at least two or three brothers or sisters who carry their family in sport.
Not bad a thing. The fact that we are all, or most, born with blood and/or, biological brothers or sisters, is a very good thing. But having one with whom you share the same interests, traits and hobbies, most especially sport, is remarkably a square advantage. Recurrently, sport can really be a family business, with reigns, twins and siblings darting up transversely for a particular sport.
In the Sporting World, like Football, the world's biggest sport, Basketball, the most entertaining sport, Tennis, Cricket, the sport of runs, and game of Speed-Motor Sport among others will give you a long list of stars, and, lots of families have produced siblings that take the games seriously.

Briefly going to the western World sport, Serena William and sister Vanessa William played a Sport, Tennis their father William played. The English family of the Ferdinand's of Rio and Julio were heavily engaged in Football and luckily were all defenders. Sorry to mention the above of William and Ferdinand. We are in these pages concentrating to the Local – Ugandan Sports World!
Take it or not, in Uganda, you won't even exhaust the names on list. And, these names as researched and surely formed strong foundations, firm enough that Ugandans today can enjoy sports to the fullest. For a young brother, having your elder that plays a similar sport for instance Basketball is a plus and helpful enough because it can often take you on and reach levels that your contemporaries only dream of. This is because you will always want to even do, for reference as your former, or even better than that.
In Uganda and the World in general, Family in Sport is something we really don't pay keen interest to. But there have been a lot of brothers in the sport world, who have come to play at the world's biggest stage, together, and at other times, against each other. There are even some of these brothers that perform together almost throughout their sporting careers while on a few occasions, others even choose to play for different club/national teams.
Since we chose to localize the story, zeroing in on Uganda's case, we shall, distinctively give details of some of the Country's most famous sports families and those others too, that pursued or are still pursuing their sports trade.
The Ligyalingi's (Cricket/Hockey)
We shall kick-start the article at the Cricket oval. Justine Ligyalingi Snr was arguably the father of cricket in Busoga Kingdom before spreading it throughout the Country.Ligyalingi Snr (RIP), was father to Uganda Cricket Association's (UCA) CEO Justine Ligyalingi and his other son Dan Ligyalingi, a hockey player who also served as former Vice Chairman of UCA.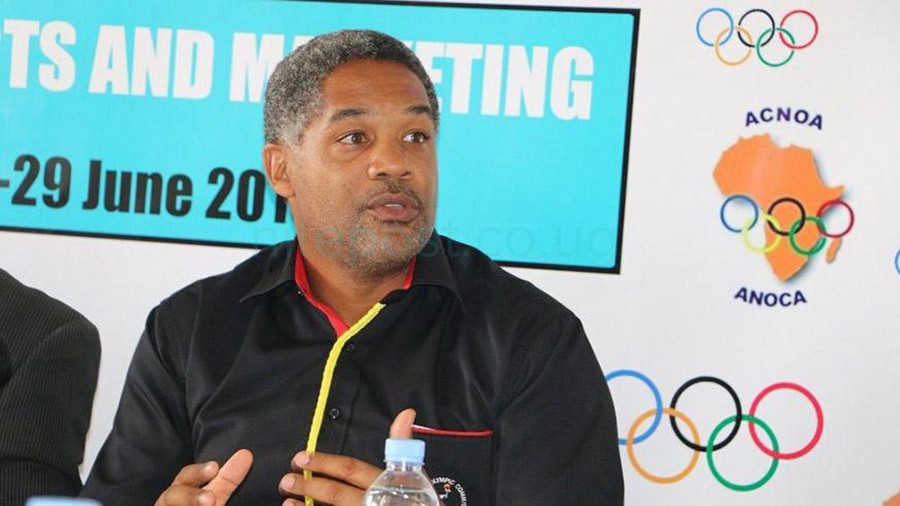 Ligyalingi Sr, is remembered for mentoring many sportsmen from where he got baptized the name, 'Father of cricket in Busoga Kingdom'. Cricket stayed longer with him than any sport where he had been that even in his old days (70s) before he met his death a few years ago, it's said, he still looked out for Jinja Association of Cricket Clubs (JACC). He was himself a popular cricketer (middle-order batsman and medium pace), an athlete, footballer, and netball coach among other disciplines. Playing Cricket, fathering players and mentoring many, he helped lay a foundation on which Cricket was built in Uganda.
Henry/Rose Azuba and Monica Ntege (Cricket/Golf)
Not many will tell you about them but their sporting administrative and playing roles in Ugandan sport is documented and absolute.
Chris Henry Azuba (RIP) was an Engineer by profession and served as a sports administrator at the Uganda Cricket Association (UCA), having been the longest-serving secretary of UCA, and a pioneer member of the UCA Umpires and Scorers Association. His sisters Monica Ntege (Former Minister of Transport & Works) and Rose Azuba, during their years, were referred to as the golfing sisters. For they played golf and lit up the Golf bar high for Uganda.
The Obua's (Football)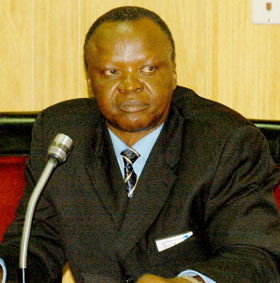 This family could easily pass for being the creators of life in and for a great and beautiful sports discipline of football today. Football came to life because of Denis Obua, the fallen administrator, yet a former player himself at both club and National football. Before Denis Obua, the father of three renowned soccer players with one a star, the country did not know of any of the Obua family featuring in Uganda's sport.
What is known is that the Obua family in sport starts with the fallen football administrator Denis Obua. Obua fathered 18 children. His son David is a former Ugandan international and played for Hearts in the Scottish Premier League. Another son, Eric, played for SC Villa in the Ugandan Super League, while a third, Kevin, featured hugely for his school, St Mary's Secondary School Kitende. They all carried their father's name-Obua.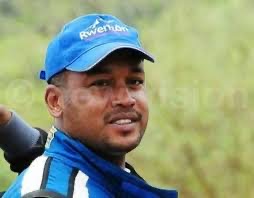 The Obua name is very famous in Ugandan football, but it is well connected to David Obua. What most people are not aware of is the fact that there is a younger account of David that also played football, albeit on a lower level. Eric Obua didn't play at the highest level of the game. Unless you knew or played with him, or you are so connected with football you would not have known Eric.
His late daddy, Denis Obua however christened him once as more talented than David – the great we all discern. He (Eric) featured for Vipers (then Bunamwaya), KCCA and SC Villa but has since abruptly retired from the game going AWOL. Ok, for Obua that played, fathered playing children and oversaw the game as FUFA president, what else do you brand such a family? Of course the foundation.
The Blick's (Motor Sport/ Basketball/ Rugby)
The Blick's are headlined by one man in sports, the rally ace and ten times motocross Champion – Arthur Blick Jr. In 2015, Arthur worked really hard and became a double champion fetching the national rally champion and national Enduro champion. His fans cherish the 'Champion' name tag than his real name Arthur Blick Jr.
His family, the Blick's, are sports household name in the country though and largely linked to the game of speed of Motor Sports like motocross and motor rallying. Blick Jr is lately on the job of grooming two of his sons; Paddy Roldin Blick and Alestair Arthur Blick to take on the mantle of Motor Sport after him.
He says this will help continue the Blick's legacy in Ugandan sport in general but Motor sport in particular. To widen the family's sports scope, the Blick`s are into almost all famous sports disciplines in Uganda; Motor Sport, Basketball and Rugby.Tracing them, the first Ugandan Blick, Penn Blick came to Africa as a hunter and ended up settling in the South western Uganda, in Masaka.
One of Penn's sons, Arthur Blick Sr broke the ground for the family's sports career.For starters, Blick Sr won a number of championships in motor cycle racing and motor rallying in the late 1960s and 1970s until early 1980s when he retired through a spinal cord injury as he raced one day.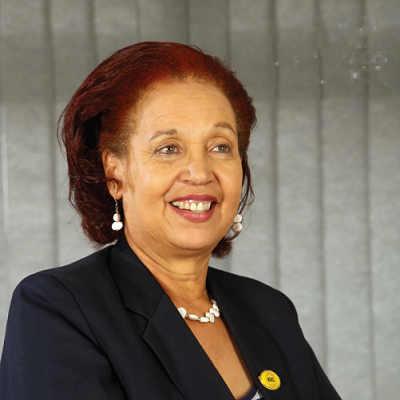 Like it was meant to be a sports family, Blick Sr wife, Grace Blick, also got involved in sports navigating for her husband in the 1970s. She also steered for Chipper Adams to become the country's first ever female navigators leading the path for many a lady participants today.
There is little wonder for the Blick's as a sports family. Their prowess, also invited into sports, former Uganda Investment Authority captain, Maggie Kigozi, racing motor cycles in the 1970s. Another Blick, the Late Paddy, was a motor cycle and rally car champion dominating the motor sports domain until 2004. Sorry that he passed on after a heart attack.
Names like Norman Blick and Donald Blick got their names heavily documented into basketball in the 2000's complete with Basketball accolades and honors. The game of basketball you could think was built on the Norman and Donald Blick foundation.The family, too, spread out sports to even Rugby. The country did not miss the blick's in the roughly played game with William Blick in.
Before he settled for Rugby where he was once champion with the rugby Cranes, William, like a family norm, tried out rallying in motorcycles and cars. He has also served as president of the Uganda Olympics Committee and he is now serving on the international Olympic Committee in charge of Africa.
Leila, another of the Blick family is a rally driver who has won a number of championships in the two-wheel drive category. Sister Nannette Blick is a navigator to some of the drivers in the two wheel championships. In a family that is genuinely got tangled in sports everywhere, Arthur Blick Jr gives the impression as the most celebrated among the public today.
Blick joined racing in 1996 and worked so hard to dethrone then champion Wycliff Bukenya who had tormented other drivers then. Bukenya has since switched and settled down to motor rallying. In this family, you can see there are fathers and mothers sporting, sons and daughters racing, playing basketball and rugby yet others graduating to sports administration and leadership roles, shows we are not ending here. It's just a great family in Ugandan sport.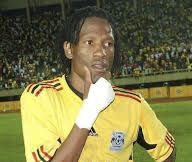 The Kizito brothers (Football)
You must have heard of Nestroy Kizito in the Cranes team ranks. His brother Manfred Kizito also played football. These two brothers played for two different national teams. Nestroy played for Uganda, while Manfred chose to play for Rwanda.
The two brothers made their name at SC Villa before Nestroy moved to Serbia where he played for Vojvodina. He would later through international transfers switch to Partizan Belgrade. His football brother Manfred went to Rwanda where he featured for APR. Nestroy was more successful in his football career, winning lots of trophies but the duo have since retired.
Samson Kasumba and Son (Tennis)
Though statistics don't really show Samson Kasumba as a great Tennis star, truth is he played some tennis at his best before he retired to sports administration. Until today, Kasumba is one of the sports administrative officials with the National Council of Sports-NCS in Lugogo.
Before he retired, Kasumba made sure he leaves a boy behind to finish his tennis business for Uganda. Duncan Mugabe is by large Uganda's ever top and best Tennis player in Uganda. Mugabe has many national tennis championships accolades and has also featured at the International Tennis Federation-ITF Davis Cup. He has since retired to secondary roles but still of Tennis.
Sekagya/Kavuma/Sebbuza (Football)
If they had all carried the name Sekagya, then we would be writing 'The Sekagya'z for that matter. Ibrahim Sekagya is much remembered locally for steering the Cranes as Captain, to two very close, but painfully failed Africa Cup of nations qualifiers for Uganda. Several times, those he played with on the team referred to him as 'Captain Sekagya'.
Talking about family and sports, Sekagya is brother to Hakim Kavuma and Sula Sebbuza though the former is the most famous of all three football brothers.Sekagya played for KCCA, Arsenal De Sarandi and Red Bull Salzburg, winning a prestigious Scottish league accolade with Salzburg of Red Bull. Both Hakim Kavuma and Sula Sebbuza ply their football trade for Simba and then Bright Stars.His young brother Sebuuza also once took on leadership traits as captain at Star Times Uganda Premier league side at Bright Stars.
The 'O's Family (Football)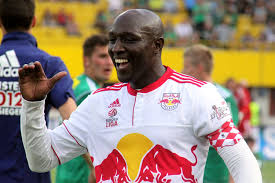 I have decided to baptize them the 'O's; here I mean Okwi, Olaki and Opoloti. Emmanuel Okwi is eldest and most successful as far as family and sports (football) is concerned. His siblings Francis Olaki, and Martin Opoloti complete the 'O's family.Okwi, had a more mottled counts to his career. He played for SC Villa, Simba, Yanga, Etoile Du Sahel and Alexandria Ittihad.
So, you can see and you have read those beautifully sporting families. The story does not end there with those few. There are those other very critical families 'abaggattako etofaali ku bye mizaanyo mu Uganda', So talking about adding value to Ugandan sports as you read in my loose Luganda, we shall list others below. This is because of time and space. And most of these are typically footballing families.Opoloti sported for SC Villa while Olaki played for Soana and KCCA in Uganda.
Alex Isabirye (URA, SC Villa, Express) Frank Lukomwa (Tobacco) and Steven Bogere (Millers, Blue Bats, SC Villa)
Paul Hasule (SC Villa) and Geoffrey Higenyi (SC Villa) the legendary football brothers in the country.
Moses Ndaula (Coffee, Express), Sula Kato (Masaka Union, SC Villa), Meddie Lubega and Abbas Mulindwa
Ayub Kisaliita (Vipers, Express, SC Villa Wakiso Giants, Habib Kavuma (Vipers, KCCA, SC Villa) and Sadat Sekajja
Sulaiman Tenywa (KCCA, Express), Mubarak Tenywa (KCCA) and Muhammad Segonga (Nsambya)
Mubarak and Sulaiman Tenywa as well as ex-Fifa referee Muhammad Segonga.
Brian Nkuubi (Kira Young, Vipers) and Arnold Serunjogi (Proline)
Noordin Jjuuko (Police), Muzamiru Jjuuko (KB Lions, Vipers) and Murushid Jjuuko (Vipers, SC VU, Simba and Wydad)
Joseph Ochaya (KCCA, Asante Kotoko, TP Mazembe) and Fred Okot (URA, Vipers)
Dan Lutalo (Coffee) and Fred Kiyingi Musisi (UCB, Nile, KCCA)
Yasin Mugume (KCCA, The Saints, Police, Wakiso Giants) and Ashraf 'Fadiga' Mugume (Vipers, Police)
Ronald Muganga (SC Villa, Vipers) and Francis Jjemba (Express FC)
Chris Kasasa (Express, SC Villa) and Peter Senfuma Luwandagga (City Cubs, Coffee)
Adam Semugabi (SC Villa) and Rajab Sekalye (SCOUL)
Paul Nkata (SC Villa, Express), Benon Masembe (BOU) and George Sendagala (Nsambya then coached BOU and Nsambya)
David Lumansi (City Cubs, KCCA, Military Police) and Edward Nakibinge (Coffee)
Enock Kyembe (Nsambya, SC Villa) and James Katajwa (Ggaba United, Victors)
Edward Nansamba (SC Villa) and Godfrey Gaba (Ggaba United)
Richard Mugalu (Coffee), Raphael Mugalu (bell) and Geoffrey Mbogo (KCCA)
Owen Kasule (Vipers, KCCA, Kyetume) and Jimmy Lule (Vipers, Bright Stars and Wakiso Giants)
Raymond Luganda (BOU, SC Villa), Jimmy Bukenya (BOU), Noah Bukenya (BOU), Eria Bukenya (Express) and Lwanga (BOU)
Charles Letti (Tobacco, KCCA and BN United) and Mike Letti (UCB, Coffee)
Tonny Odur (Vipers, KCCA, Express) and Francis Omara (Boroboro)
Fred Mugisha (coffee, KCCA), Alex Mugisha (Tobacco) and Francis Kusasira (Bell)
Jackson Mayanja (Police, KCCA, El Masry, Esperance) and John Billy Lukoda (SCOUL)
William Nkemba (SC Villa) and Ivan Kawooya (SC Villa)
Sunday Mukiibi (Mbale Heroes, Vipers Ebb Young, Masavu) and Abraham Ndugwa (Entebbe Young, Masavu and Vipers)
Daniel Isiagi (KCCA, URA) and Andrew Okiring (Police, Proline)
Jimmy Kidega (Police, SC Villa) and Moses Oloya (KCCA)
Abel Dhaira (URA, IBV) and Eric Dhaira (Bul, Maroons, Katwe United)
Jimmy Jalendo, Khissa Jalendo and Fred Orombi
David Bagoole (Busoga United, SC Villa) and Johnson Bagoole (URA, Express FC).
Author Profile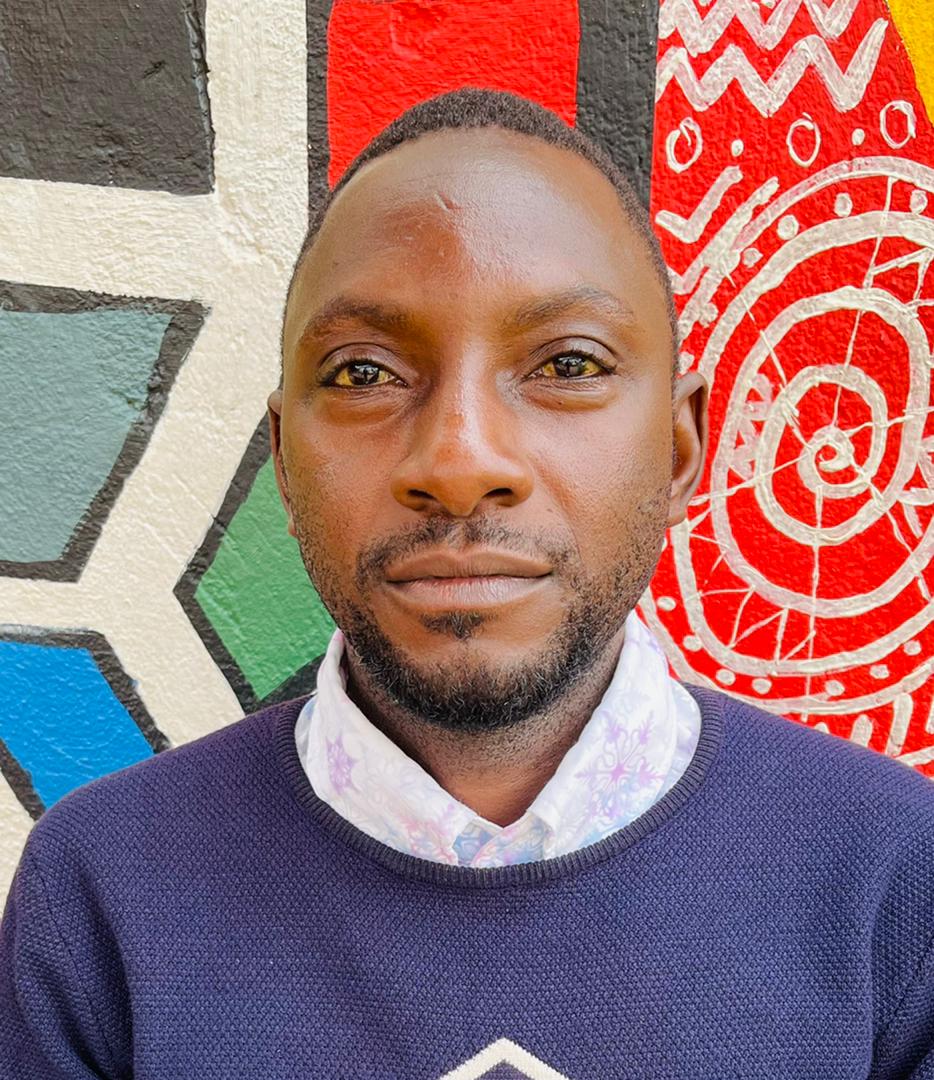 Mr. Daniels N. Tatya is an affluent Sports Writer, Commentator and Editor. His over 15 years of covering almost major sporting events makes him a revered and an authority on investigative Sports journalism in Uganda. He can also be reached via [email protected] +256(0)758268315