It was a long day at office today. So tight I couldn't steal a chance to check online about the current affairs. At about PM, I called it a day, picked my phone and called Yaya Restaurant to place my order for the late lunch, which of course, was meant to be my early dinner. As I waited to be served, I reached out for my gadget to acquaint myself with what`s on the social media streets and Kaboom! It downed on me.
In my DM was a message from a friend, carrying Owek. Kaggo`s picture. "Is this true Darren?" read the caption. Upon fully opening the photo, the caption read; "RIEP Owek Kaggo." By this time, I had been joined by a friend on my table and he immediately realized something had hit me. I explained that how someone I just met on Wednesday, is alleged to have passed on. "But I need to confirm," I announced to him before he demanded to know which person. "Owek. Kaggo of Kyaddondo County," I responded. "Yeah, she passed on close to five hours ago," he lightly but confidently announced the confirmation, wondering how I would be related to the Late. My heart took a three-day trip down the memory lane.
A fortnight ago, in a meeting at my workplace, we were deliberating plans to do with the forthcoming women-related seminar. Its themed; "Enhancing Collective Action to Extend SRHR (Sexual Reproductive and Health Rights) to Out-of-school girls." I this particular meeting, we were screening which personalities to be invited. It was resolved that we invite religious and cultural leaders, and Civil Society Organizations' officials, among others, to address the seminar attendees. Our offices being premised in Kyaddondo County, we circled on Kaggo (Kabaka`s Head of Kyaddondo County), to represent the Cultural Leaders.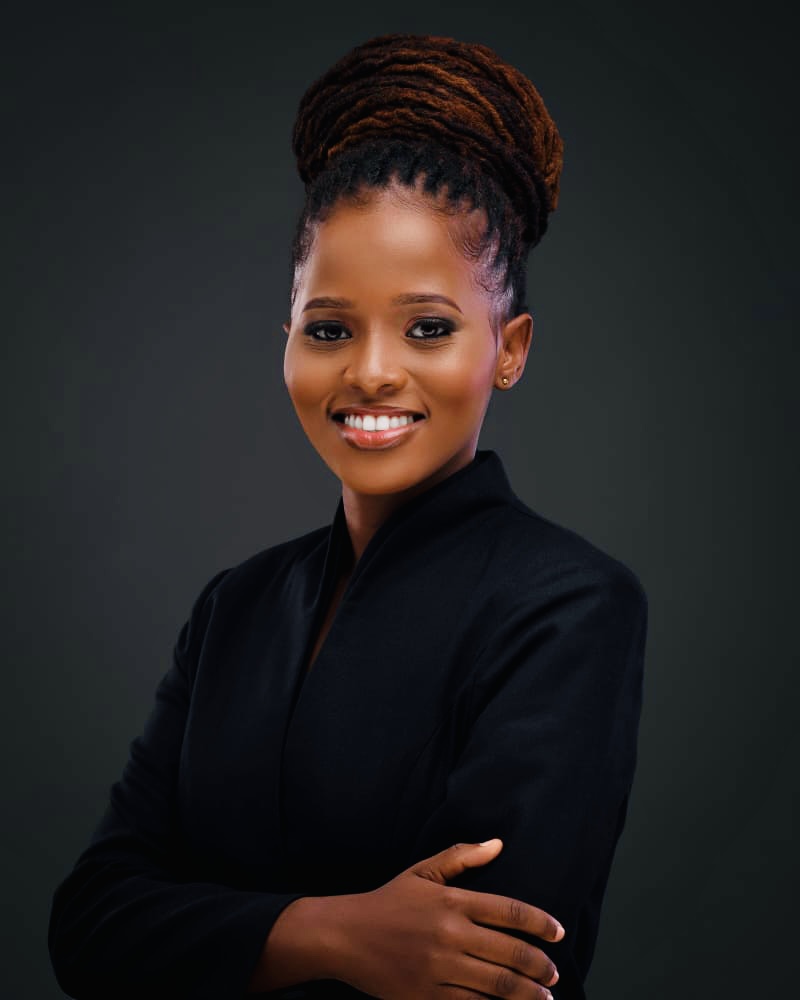 Being a lady herself, her choice was undebatable. I was picked to contact her and extend our invitation. That was an honor for me. Not so? Yeah. Whereas a friend had offered her contacts, I deemed it fit not to call but physically go to her office and seek an appointment from right there. You don't simply call big people who have no idea who you are. So, on Wednesday, I jumped onto a safeboda to Kasangati where, her offices are situated. Honestly, I expected to only interact with a front desk officer, book an appointment and burst. No wonder I never minded visiting the royal office donning my long, though official pants. But alas! This was not the case. I was told she was around and had instead, accepted to meet me right after finishing the meeting she was in.
One on One with Owek. Nakibirige, Now the Late
After about thirty minutes later, I saw the people she was supposedly having a meeting with, coming out one by one. Then the lady Secretary announced my turn to meet the Kaggo. She is a medium-height, serious presentation but with a gentle look and welcoming character. She`s dressed in a brownish floral cultural `kitenge`, long enough to touch her ankles. She beckons me to have a seat across her desk. "Tusanyuse okukulabako nnyabo," said in Luganda, literally meaning; "We are glad to see you madam." Down on my knees I went, to respond to her greetings and further pleasantries. Back on my seat, I introduced myself, and the reason for my impromptu visit.
Upon reading the invitation later, she exclaimed a `wow`! "This is a very good initiative. You see, I am in this seat but because I am a woman, almost everyone despises me. They believe we have to be on the sidelines of men," she started our conversation, sending chills down my spine with her positive response to our cause. Seeing her swift positivity to ours and going by our conversation, I summarily understood where she comes from. "Batulwanyisa. Buli lwebalaba Omukyala mu bukulembeze obwa waggulu balabira ddala nti eyamuwa obukulembeze yali abuliddwa omusajja gwatuma." ("They fight us every time. Whenever they see a woman in top leadership positions, they tend to think whoever appointed you lacked a suitable man to do the job.), she said, a miserable look betraying her inner feelings against women discrimination.
After about thirty minutes of our feminine-filled chat, she announced how, she personally could not attend the function which, actually, is happening next week on Tuesday. "Unfortunately, I am preparing to go for my leave and for that matter, I am bit caught up in busy schedules. However, I won't fail to get one of my trusted people to ably represent me." She was a woman of action. For, she immediately picked her phone and called three people. Two seemed engaged on the D-day but her last call yielded fruits. "Good, I have got someone to represent me very well. She is this exposed lady who have traveled and spoken to people internationally. She is called Mrs. Mayanja. Expect her call soonest."
Outside, there were three gentlemen waiting for their turn. She was aware of their presence. She called in the Secretary and asked her to usher them in. This gesture meant she had put our meeting at a close. I rose to go but… even when the visitors had settled in, I stopped at the door way. `How can I meet such a big personality and fail to get accountability for it!` I questioned myself before I turned around and boldly, but humbly requested for a photo moment. "But Madam Namatovu!" Indeed, I had interrupted her but I wasn't sorry for my mistake. I needed the photo with her. And oh yes, her secretary came in handy to do the job. After this, I left, a happy girl indeed.
Trust her gentleness and trust. For indeed, her trusted subordinate made good to her promise. Today (Friday) early in the morning, I received a call. "Hello Madam Namatovu, my name is Annunciat Namujuzi Mayanja," the caller announced. Of course, I was longing for a caller named Mrs. Mayanja, as promised by Owek. Kaggo. I nearly jumped out of my bed to kneel down and talk to her properly! "I got your number from Kaggo about your function on Tuesday. I had an engagement on that day but for your cause, I will cancel everything. This call is therefore, to confirm my attendance. Please share the program and other details," said Mrs. Mayanja. I did the listening bit and my only word were; "I am so grateful Owek. I will definitely send in the details later in the day. She hung up.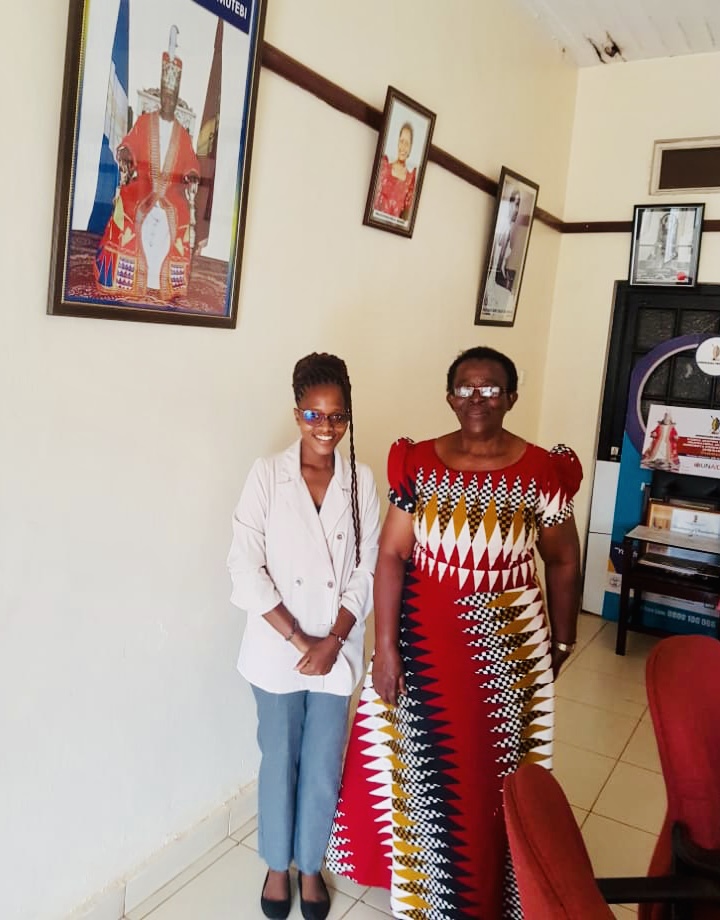 So, today when I received the sad news, my whole-self jumped into somber moods. At my age (Pardon me good people. `True` ladies never tell their age yet I don't want to lie!), I had just gotten a new friend fit to be my mother and mentor. And who knows, in Mrs. Mayanja, I would have gotten two. But God`s ways are not our ways. Mrs. Mayanja won`t represent Owek. Kaggo anymore! For, she`s gone to be with the Lord! "Unfortunately, I am preparing to go for my," Little both of us knew, she was going for her eternal Leave. Until we meet again, Rest in Power, Owek. Agnes Nakibirige Ssempa…