The practice of charity is the voluntary giving of help to those in need, as a humanitarian act, and not motivated by self-interest. There are a number of philosophies about charity. It's often, rightly associated with religion. Where most people have travelled for fun and self-actualization or satisfaction, YayaTrips and RAUhave made it a point to traverse Kingdoms and communities for great causes of charitable work. RAU is literally summed up as 'Random Acts of Ubuntu`.
Ubuntu for RAU and YayaTrips is translated as 'Obuntu bulamu', which means a socially healthy way of being a human being. Generally, its Humanity. Therefore, the two organizations, YayaTrips and Random Acts of Ubuntu (RAU), all housed at Yaya Extra Residence in Kisaasi, Kulambiro ring road, won't rest, unless the communities are better and the children have a safer future.
On one of the trips, whose destination is miles away from Uganda's Capital City-Kampala to the Eastern districts of Jinja, Iganga and Mayuge, pioneer districts that made up Busoga region whose cultural leader is celebrated as Kyabazinga, they set foot. Here the team of usually between eleven and fifteen gallant members, camped for three days tripping back and forth from district after another mid this November 2022.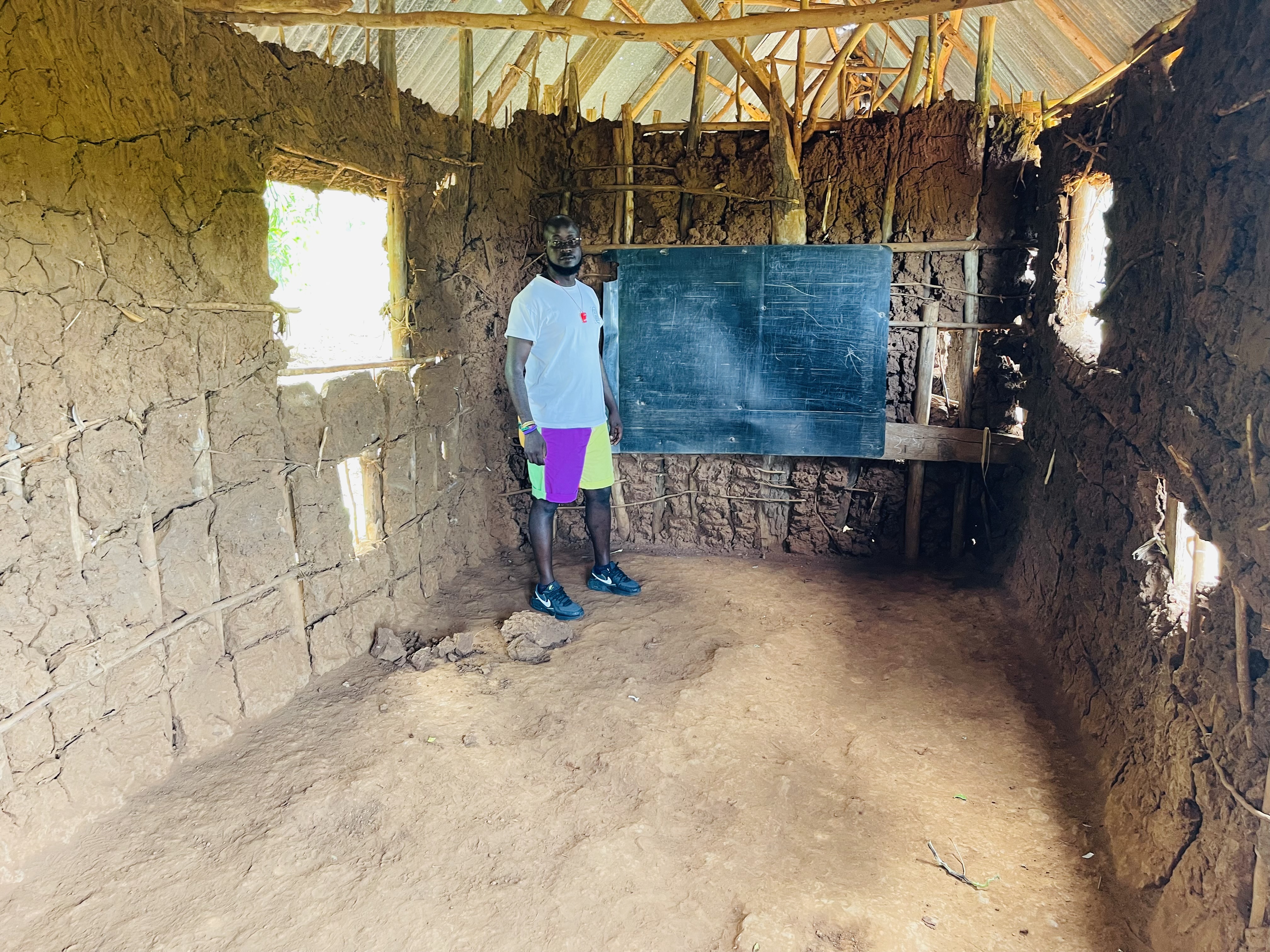 This was the second trip or community visit this year, after the first one to Kooki – Home to the Kamuswaga. At both trips, the members are appreciated for giving an assortment of gifts from clothes, shoes and food items. To the minors, the team, led by Ms. Ashley Nayiga, and graced by both organizations' Patron, Mr. Stanley Ndawula, also had a package of, especially soft drinks like sodas and, also ice creams.
In future, the team considers bursaries to poor children, a charity home to the orphans and more, as themes onto their menu. During these trips, the teams have visits to schools where pupils have been awarded appreciation certificates and scholastic materials. Ntokolo Community Primary and elementary School, located in Mayuge, is one of the schools that RAU has visited.
Equipped with scholastic material assortments from pencils, pens and books, the team was received and welcomed by Mr. Okilia Charles, the head teacher of the school. Engaged in, they applauded the teachers and parents that have endeavored to school the pupils, dominantly day scholars walking miles to school and back to their remote home villages in Mayuge.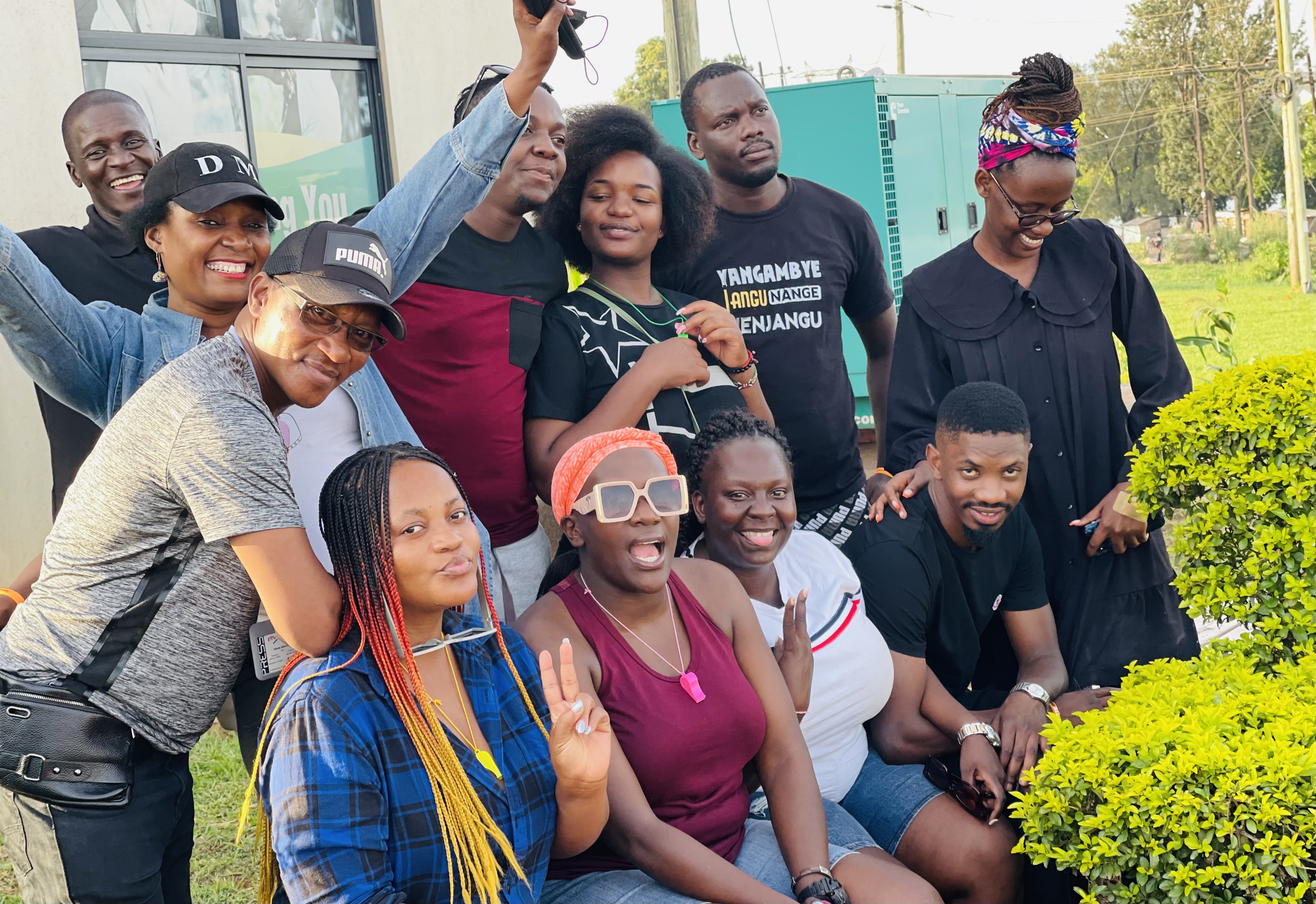 For anyone that has crossed the bridges to Jinja and further deep in Busoga, their first experience is the poverty that has lived permanently with the region even as economic activities like agriculture continue to be live here, especially sugar cane growing. No wonder, even the fountain of honor, President Museveni recently wondered loudly, how Busoga people manage to live amidst this tribe of poverty!
"Welcome and we are grateful that you are here" Mr. Okilia welcomed the team upon arrival before highlighting thus; "Most of these children walk here for education and then back home. Most of them come without books, pens and pencils but as teachers we improvise for some for them. We thank you for your support and please continue," he thanked the team as they gave out the gifts, inclusive appreciation certificates to PLE completing pupils.
I elect to sum up the head teacher's words with my kind assignment to the cause. I attest thus; "Don't wait to be rich first to be able to give donations. Don't wait for the judgment of others who say we are good people to start doing good, because goodness doesn't have to be visible so that it can be said to be good. Keep spreading the slightest kindness because the longer it will be, of course, there will be more and more, which makes it a great reward for us. Be assured that, goodness will lead us to peace, strengthen our hearts and make us became more grateful for life,"
Yet, for anyone to cross the bridge to the Eastern, save for just the Ubuntu mission, the team was also interested in acquainting themselves with the Culture, location and tourism in Busoga Kingdom. The Basoga live in the present-day districts lying between Lakes Victoria and Kyoga, and are the immediate neighbors of Buganda.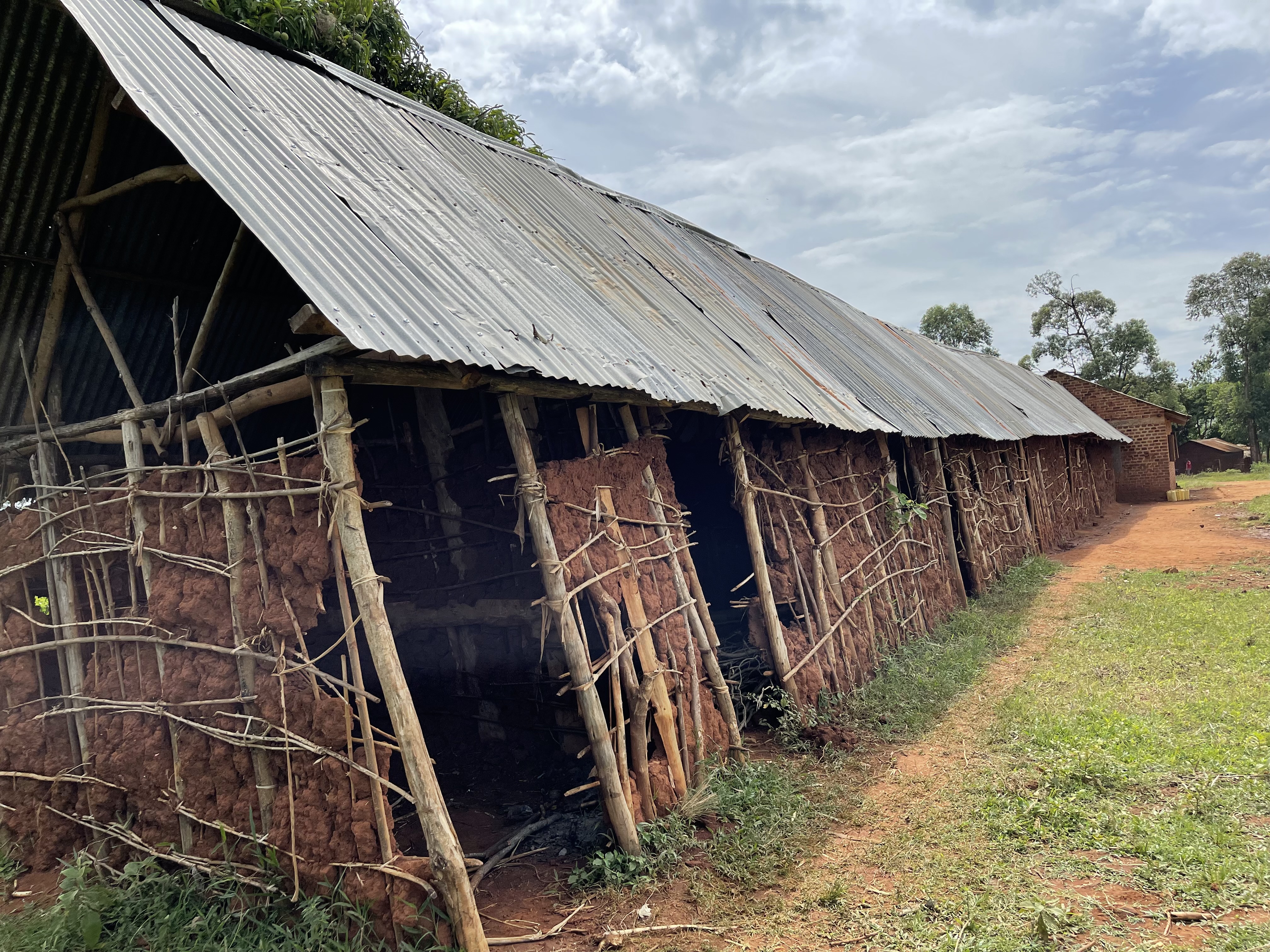 These districts include Jinja, Kamuli, Iganga, Buyende, Kaliro, Mayuge, and others, all making twelve (12) districts. The location of Busoga region between Lake Victoria and Lake Kyoga is the reason most of these people are fishermen. They speak the Lusoga dialect that's almost similar to Luganda and Lugwere. The people here are called Basoga. Busoga is one of the few ancient Bantu kingdoms in Uganda found in the Eastern part of the country.
The kingdom is surrounded by other water bodies like the Mpologoma River. This is why many, both Ugandans and foreigners get numerous trips to learn more about this kingdom. There are so many tourist attractions in Busoga Kingdom. The Kagulu Rock, the best viewpoint for the whole Busoga Kingdom was the first home area for the Bunyoro Basoga led by Omukama. It has two rocks forking at the bottom and is easy to climb because it has steps leading to the top.
Talk about the Source of the Nile. The longest river in the world which is internationally recognized as the best tourism attraction, is found in Busoga land. How lucky these fellas can be to have its source in their land! The source of this river was `discovered` by John Speke in the early years. There are several activities you can participate in when here. Some of these are, a boat launch, camping, kayaking, rafting and so many more.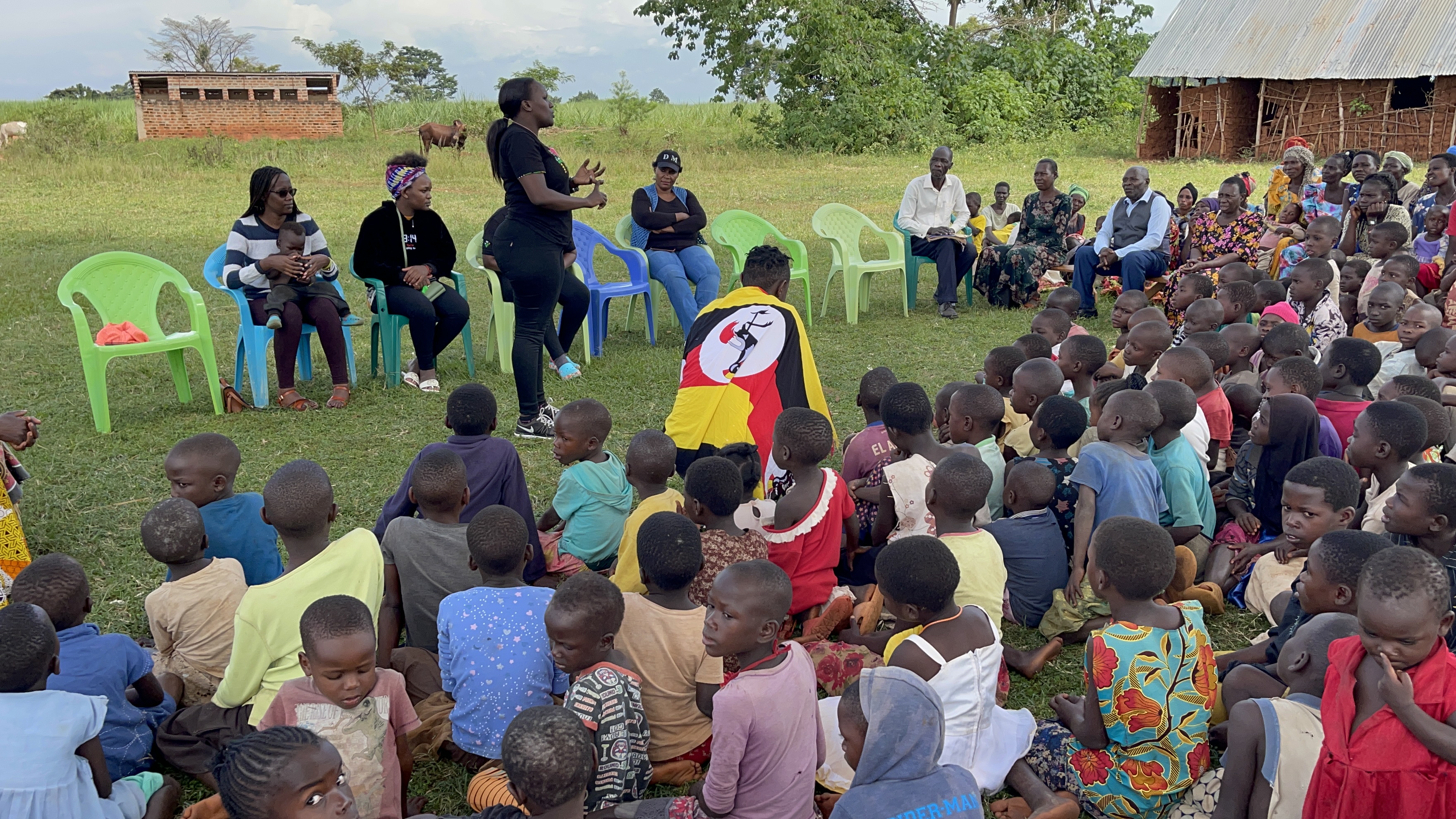 The Lake Victoria, in the southern parts of Busoga kingdom border and this accounts for its beautiful nature. There is plenty of fish for all who visit Jinja with a lot of activities which can be undertaken in the lake like a boat launch, sport fishing and so many more. Other tourist sites include Budhumbula shrine and palace where you find the kingdom shrine and residence of the former Kyabazinga, Nadiope William Wilberforce who died in 1976.
Bujagaali Falls and Itanda falls, will trip you to the theatre of fun. Activities here range from canoeing, kayaking, white water rafting to a lot more of endless fun. Vialey Lutaaya, the MD Vialey Tours, a tourist company and official travel company for the RAU and YayaTrips will really tell you thus; "It's really a beautiful experience connecting with pure community. Can't wait to mobilize resources aimed at further uplifting the communities like these in Busoga." Other partners of RAU and YayaTrips include; Ashley Events and !Koromu Safaris.
Author Profile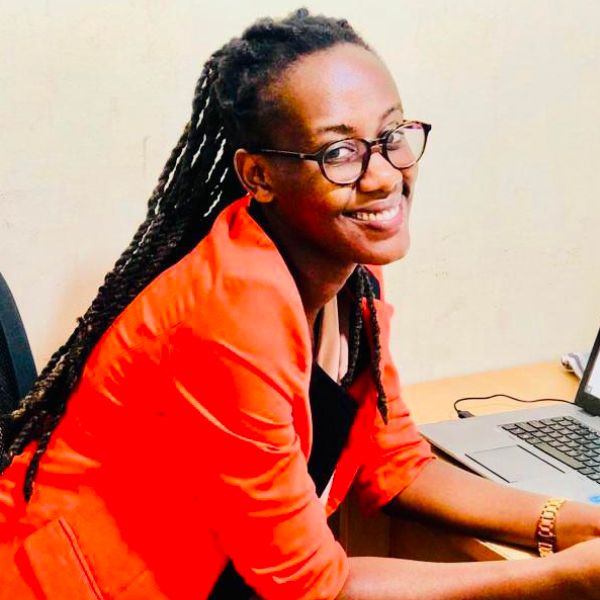 Joan Atuhwera is a Business Administration Graduate, a Human Rights activist and writer with over five years' experience in pursuing justice for others via her keyboard. She can also be reached via email: [email protected] or WhatsApp +256774334595