One of the smart readers on this blog, submitted this question to me recently. To be honest, it doesn't come with an easy answer. "What do feminists think about submission?" According to the oxford dictionary, submission is defined as the fact of accepting or yielding to a superior force or to the will or authority of another person. When discussing submission in religious and Christian perspective, too often preachers have told women to accept the will of their husbands.
Some interpretations from preachers have told women to accept the will of their husbands. Some interpretations from preachers and churches are more radical than others. For some, submission has required a woman to be seen and not be heard both in relationships and ministerial positions. For others, it simply meant that the man and woman take on stereotypical gender roles where the man is the provider and protector. And the mother cooks, cleans, and looks after the children.
But times are changing. Women are advocating for themselves, receiving higher pay, attending and graduating from college at higher rates, and choosing their own familial structures. In 2023, for women to be advised of their "place" on the hierarchy scale juxtaposition to men, is not only outdated, but unnecessary. For feminists, it can be challenging to reconcile the traditional idea of a wife submitting to her husband with the values of gender equality and female empowerment. However, it is essential to examine the history and context behind this concept before making any judgments.

The idea of a wife submitting to her husband has its roots in religious and cultural traditions that date back centuries. In many traditional societies, women were seen as inferior to men and were expected to fulfill certain roles and duties, including submitting to their husbands' authority. This concept was reinforced by religious teachings that often emphasized the importance of male dominance and female obedience.
However, as society has evolved, so have our ideas about gender roles and relationships. Feminism has brought about a shift in the way we think about women and their place in the world, challenging the traditional patriarchal structures that have long dominated society. This includes the idea that women should submit to their husbands. Many feminists argue that the concept of submission is outdated and reinforces harmful gender stereotypes. It suggests that women are inherently weaker and less capable than men are, and that their role is to serve and obey.
This view is not only demeaning but also ignores the many contributions that women make to society, both inside and outside the home. Furthermore, the idea of submission can lead to abusive relationships, where women are forced to endure physical and emotional violence in the name of fulfilling their duties as wives. It can also prevent women from achieving their full potential, as they are limited by the expectations placed upon them by their husbands and society.In contrast, a feminist perspective on marriage emphasizes the importance of mutual respect and equality.
It recognizes that both partners bring unique strengths and abilities to the relationship and that their roles should be determined based on their individual skills and interests, rather than their gender. In a feminist marriage, both partners share decision-making power and are equally responsible for the success of the relationship. They communicate openly and honestly, and work together to create a partnership that is based on trust, respect, and love.
In conclusion, the idea of a wife submitting to her husband is a relic of a patriarchal past that has no place in modern society. As feminists, we must continue to challenge traditional gender roles and work towards creating relationships that are based on equality, respect, and mutual support. Only then, can we truly achieve gender equality and empower women to reach their full potential.
Author Profile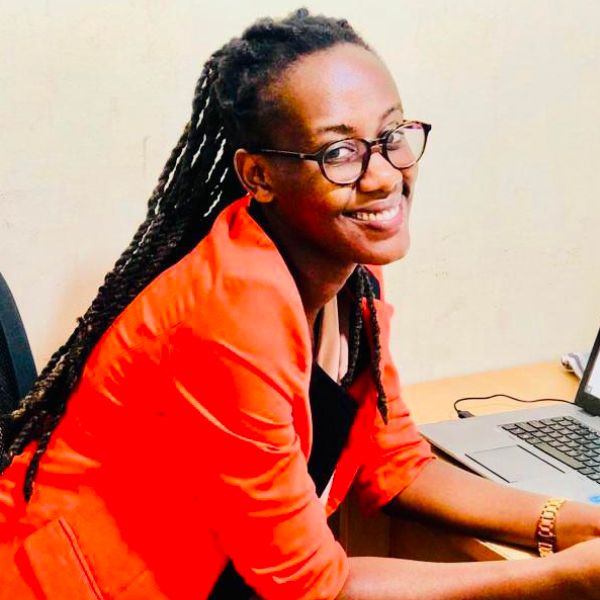 Joan Atuhwera is a Business Administration Graduate, a Human Rights activist and writer with over five years' experience in pursuing justice for others via her keyboard. She can also be reached via email: [email protected] or WhatsApp +256774334595